Trečiadienį Baltijos investuotojai akcijas pardavinėjo aktyviau. Nors pats balansas kritusių kainų naudai nebuvo didesnis.
Apskritai, šiandien kainas pakeitė mažiau nei pusė biržų akcijų. O tai reiškia, kad aktyviai buvo keičiamasi vos kelių kompanijų akcijomis.
Ir šiandien buvo proga sužibėti lietuviškoms akcijoms. Šiaulių bankas su Klaipėdos nafta varo "priešrinkiminę: kampaniją rinkos flagmano vietai užimti.
Kol kas lygiosios.
Krito šiandien tik Talino biržos akcijų indeksas. Vilniaus ir Rygos akcijų indeksai kilo. Rygos, tradiciškai, labiausiai - 0.78%.
Įdomesnių naujienų šiandien nesulaukėme.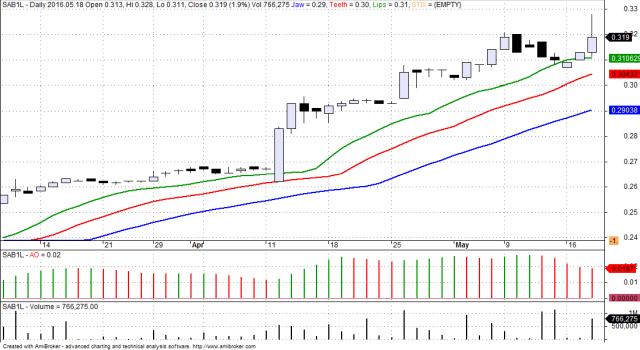 1 pav. Šiaulių banko pozicijoje suveikė pildymosi signalas.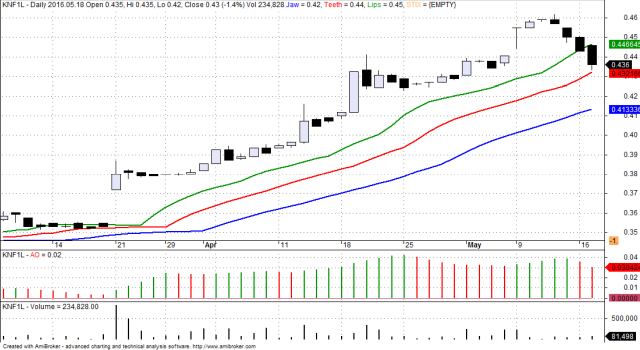 2 pav. Klaipėdos naftos pozicijoje suveikė pardavimo signalas.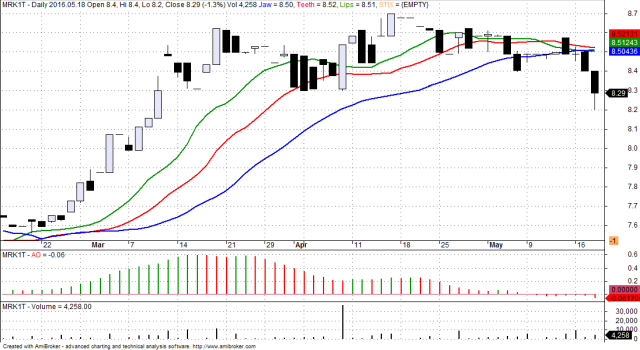 3 pav. Merko Ehitus pozicijoje suveikė pardavimo signalas.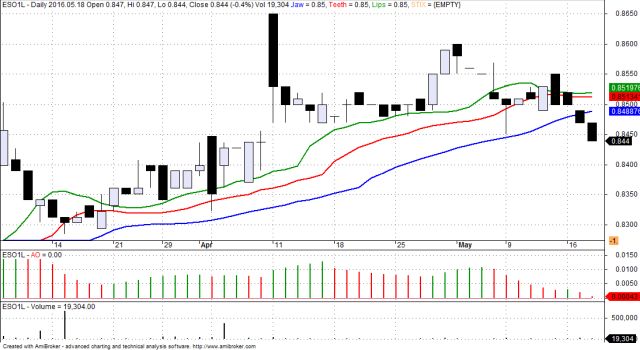 4 pav. Energijos Skirstymo Operatorius pozicijoje suveikė pardavimo signalas.

5 pav. Liepos Brent naftos fjūčerių kainos augimas slopsta su didelėmis apyvartomis. Galima korekcija.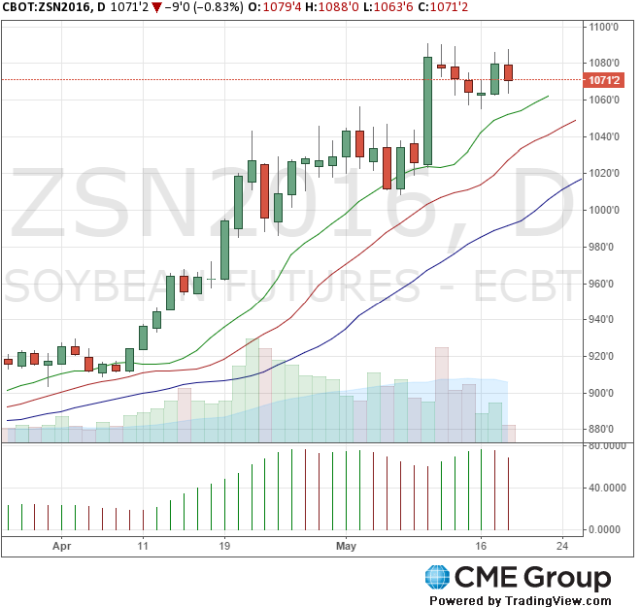 6 pav. Sojos pupelių fjūčeriai po didelio kilimo jau pasiruošę korekcijai.
Disclosure: I/we have no positions in any stocks mentioned, and no plans to initiate any positions within the next 72 hours.