Australijos finansų priežiūra paleido, ne bitcoin ETF, bet bitcoin fondą 'mažmeniniams" investuotojams. Australian Securities and Investment Commission patenkino startup'o Raiz prašymą steigti fondą. Na, ką, ponai prisiekusieji, ledai pajudėjo…
Ir kas galėtų paneigti dabar tokį variantą, kad ir JAV SEC duos kokį leidimą bitcoin ETF steigti. Prašymų daug pateikta.
Ir žinoma, tokia naujiena galėtų išjudinti rinką ir pakelti kriptovaliutų kainas. Bet prisiminkime, kad yra prognozė, jog instituciniams atėjus, BTC kaina nusiris iki nulio.
O ši prognozė turi tokią pat teisę, kaip ir prognozė 1 lemas 2020 m. pabaigoje. Pasižiūrėsime.
Bitcoin mainingas klesti
Viena didžiausių kapitalo valdymo kompanijų Fidelity Investments plečia savo "kasimo" verslą ir ieško bitcoin kasimo specialisto.
Ne šiaip veikėjo, o "kasimo specialisto". Rimtas reikalas, Karlai. Beje, fermų didėjimas ir konsolidavimasis yra tas vienas iš žingsnių, reikalingų institucinių strateginių investuotojų atėjimui.
Bitcoin kainos kilimas kiek pagerino jo pozicijas prieš auksą. Tačiau auksas vis tiek dar pateisina savo safe haven statusą, nors ir kaina pasikoregavo.
Grafikai
BTCUSD pozicijoje kol kas nieko nekeičiam.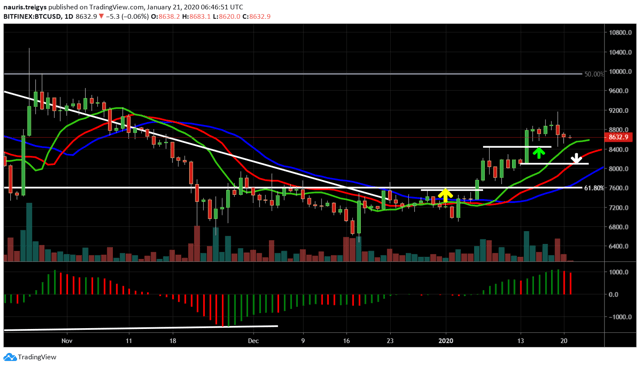 ETHUSD pozicijoje nieko nekeičiam.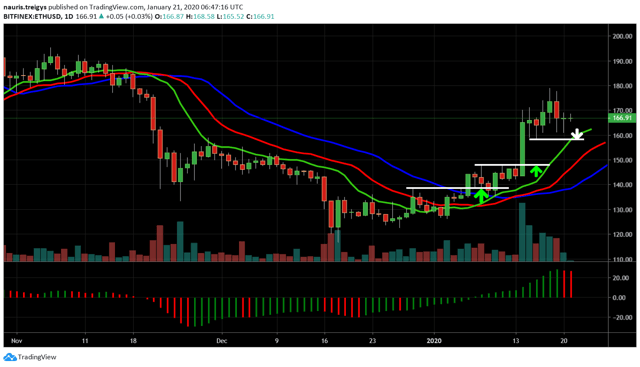 LTCUSD pozicijoje nieko nekeičiam.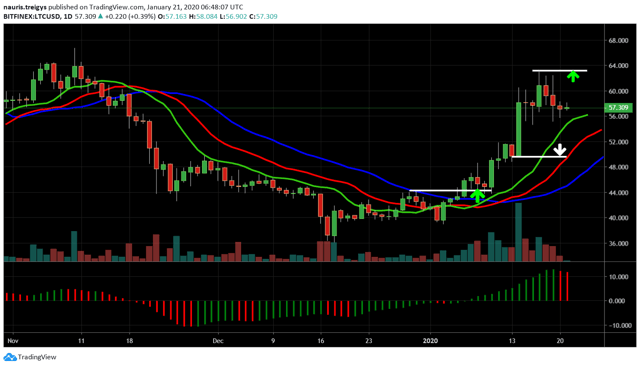 EOSUSD pozicijoje nieko nekeičiam.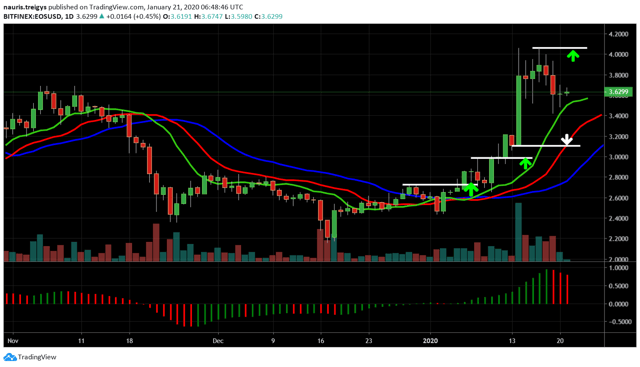 NEOUSD pozicijoje nieko nekeičiam.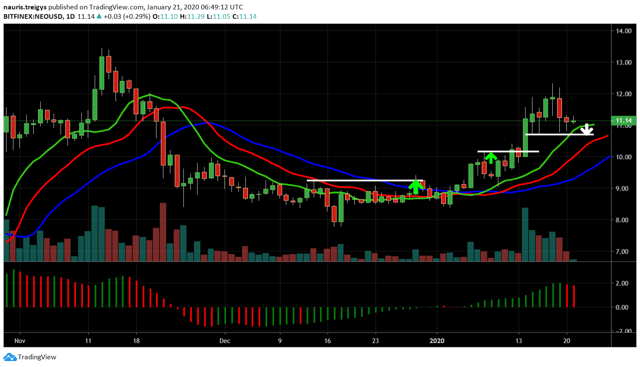 IOTUSD pozicijoje stopą keliam iki @0.2269. Pildymosi signalas @0.2580.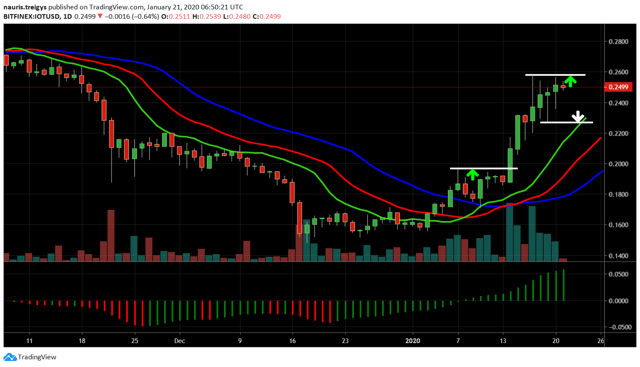 XRPUSD pozicijoje nieko nekeičiam.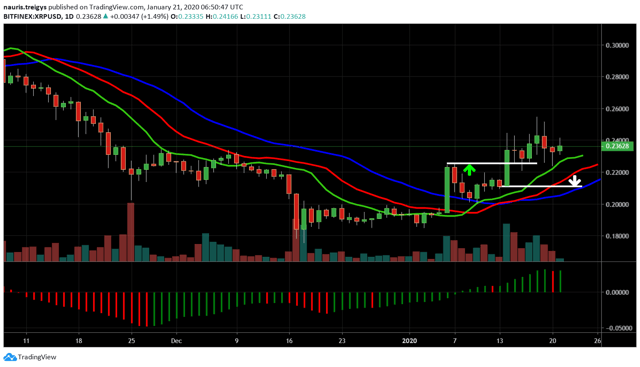 ---
Bitfinex suteikia geras longinimo ir shortinimo sąlygas. Prisijunkite su kodu HE1nob0M.
Taip pat galite šioje biržoje skolinti savo kriptovaliutas spekuliantas ir uždirbti be jokios rizikos. Prisijunkite su kodu LEZXeL-d
---
Norite išmokti dėlioti stopus, kaip šiose apžvalgose?
Norite didinti pelnus ir mažinti nuostolius?
Nedelsk ir įsigyk šiuos nuotolinius mokymus.
20% nuolaida apmokant kriptovaliutomis Bankera, Bitcoin, Ethereum.