SPX Flat, Dollar Down, Crude Up
Prior session a liquidity gap opened in trading as the major US-equity indices fell under severe pressure. The pickup in in volatility could be attributed to the reallocation of pensions funds in thinly traded markets. More than likely, yesterday's liquidity gap opened up on disappointed U.S. pending home sales which sent the dollar higher than much lower, as well as a declining UST10Y to 2.485. All regional equity indexes in the US have violated the 10 sma. Regional equities in the EU struggled on thinning volume. Regional equities in Asia (ex-Japan) were modestly mixed. In Japan, the Nikkei sold -141bps. Momentum in global stocks has been deteriorating in the past week leading to unfair highs as sellers are triggered.
Starting with the reflation trade, the dollar jumped on declining US pending home sales, then around noon fully digested the data to liquidate -93bps into the high 102 handle. Immediately on the housing data, UST10Y decline from 2.55 level to 2.47.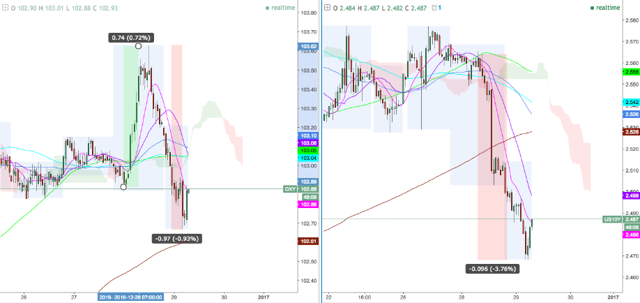 UST10Y yield line in the sand is 25.08 <TNX> or 2.50. Gold Cross prospects on the monthly for the coming years ahead. Could end the biggest bull market ever.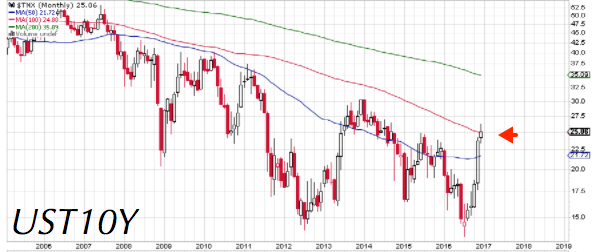 TLT monthly timeframe probes critical support 50sma.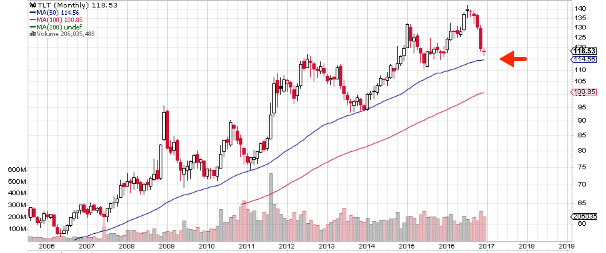 The theme in the pre market session is declining dollar demand. DXY sold -94bps from prior session high to the high 102 handle. EUR/USD re-tests the 1.04 handle with GBP/USD still modestly suppressed in the 1.22 level. We have clients who operate with MXN/USD and TRY/USD which have and continued to be suppressed at decade lows. AUD/USD and CAD/USD (commodity FX) are modestly up on the session. USD/JPY declines with the dollar now testing the 116.55 handle--fading the highs. USD/CNH probes 6.98 prior session which has led to BTC/USD 970. We think Bitcoin's advancement in recent weeks is a prelude a severe PBOC devaluation of the Yuan in the near term.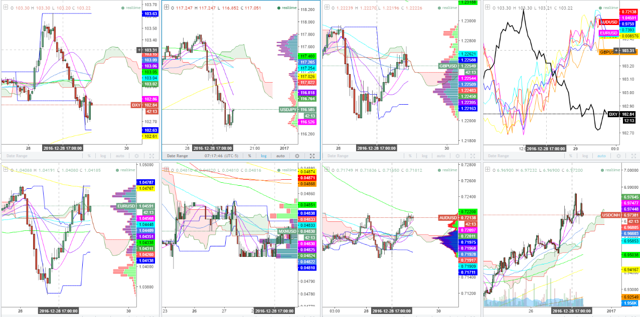 US Event Calendar:
8:30am: Advance Goods Trade Balance, Nov., est. -$61.6b (prior - $62.0b)
8:30am: Wholesale Inventories MoM, Nov. P, est. 0.2% (prior -0.4%)
8:30am: Initial Jobless Claims, Dec. 24, est. 265k (prior 275k)
9:45am: Bloomberg Consumer Comfort, Dec. 25 (prior 46.7)
10am: Freddie Mac mortgage rates
10:30am: EIA natural-gas storage change
11am: DOE Energy Inventories
JPM's Adam Crisafulli notes in the "early look at the market"
Market update - it is a very quiet morning so far w/sparse news as markets wind down for the year. Other than the Japan Nov IP data (which was strong), the QCOM South Korea fine, and solid US holiday spending indications, there were no major headlines overnight. The fate of US (and global) markets will rest on the realization of the Trump/Ryan agenda - anticipation and hope of the GOP platform continues to underpin sentiment and stocks but there appears to be stark differences between investor expectations and the likely reality (esp. as it pertains to corporate taxes and infrastructure spending) and this represents a major equity risk during the opening months of 2017.
Headline:
FedEx Had Weaker Than Anticipated Volumes in Peak Season: Cowen via BBG
Rising Wages Eat Into Profit Margins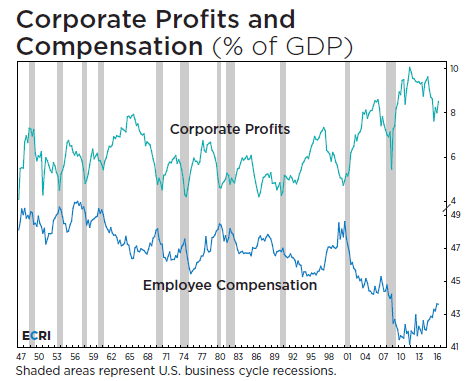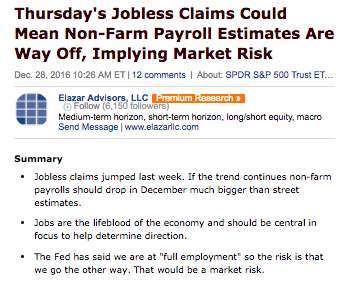 Pending Home Sales Decline as MBA Mortgage Rates Surge. Paralyzing Housing Market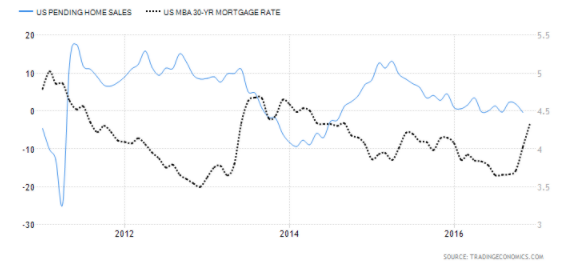 Our interest surges in US Retail REIT Index testing monthly 50sma. We expand into an individual company <GGP> <50sma monthly (2nd largest US Mall REIT).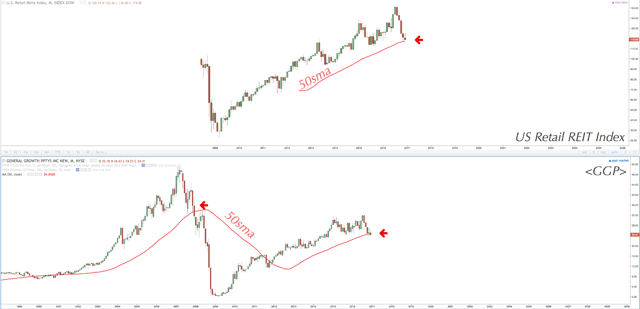 SPX Retail ETF <XRT> on a monthly timeframe constructs a bearish shooting star.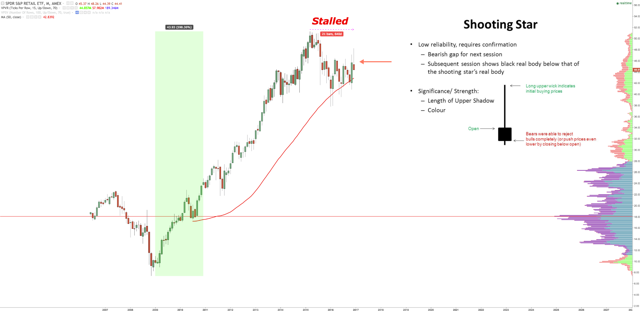 Weekly Death Star looms for Biotech <IBB>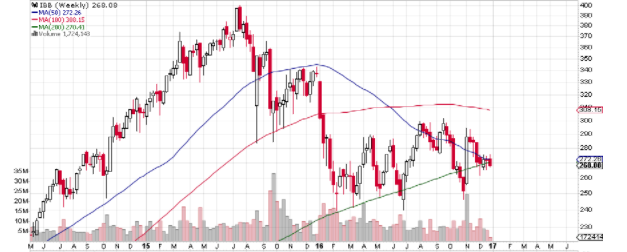 EUFN (EU Banks) and XLF (SPX Banks) are stalling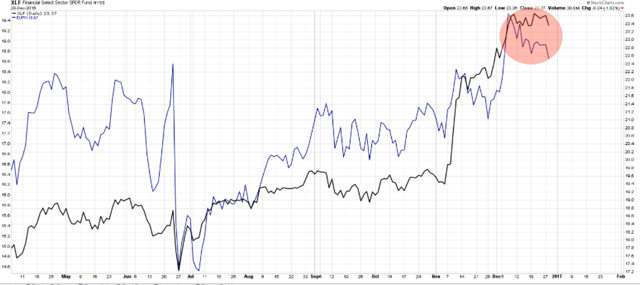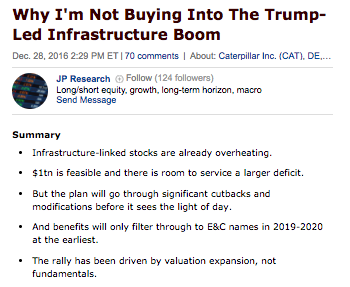 US-Economic Policy uncertainty finally decides to surge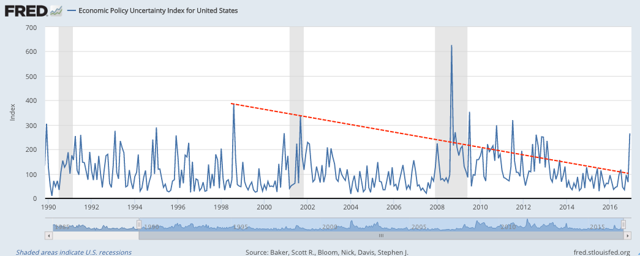 Our thoughts of the US-equity Markets, or better explained via IIM Tokyo, "A market riding on expectations toward a Trump presidency is coming to a close, and we're starting to focus on reality"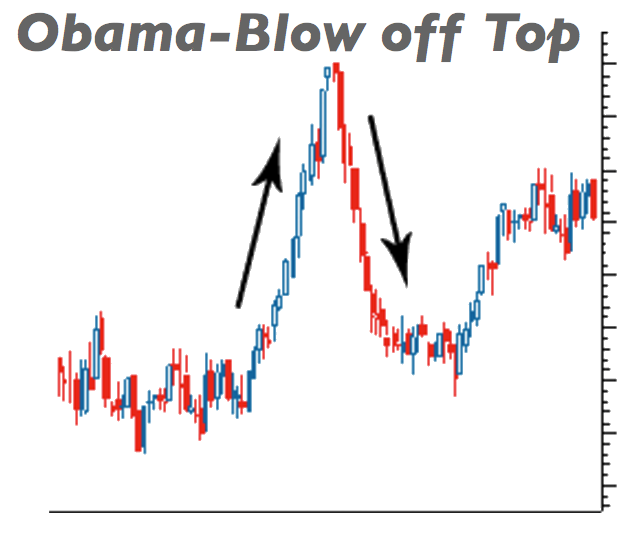 Negative divergence in Chinese Stocks vs. US Stocks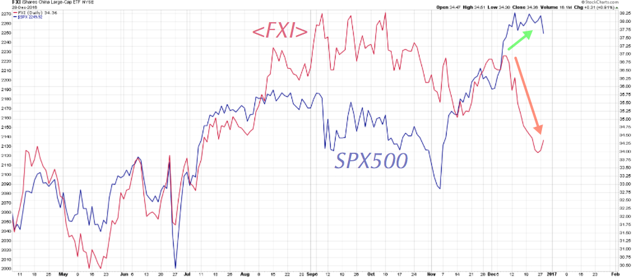 Icahn Warns of a Trade War with China
"If you have a trade war with China, by definition, I remember the days something like that would really knock the hell out of the market, but maybe if you're going to do it, you should get it over with, right? So that's a consideration, you have to just make up your mind, if that's what you're going to do, you go do it," Icahn said. "If you're asking me am I concerned about the market on the short term. Yeah I'm concerned about it," he said. "You can look at so many factors here that you have to worry about. Obviously, if you get into a trade war with China, sooner or later, I think we're going to have to come to grips with that, maybe it's better to do it sooner, but that's not my decision at all. I don't get involved with that."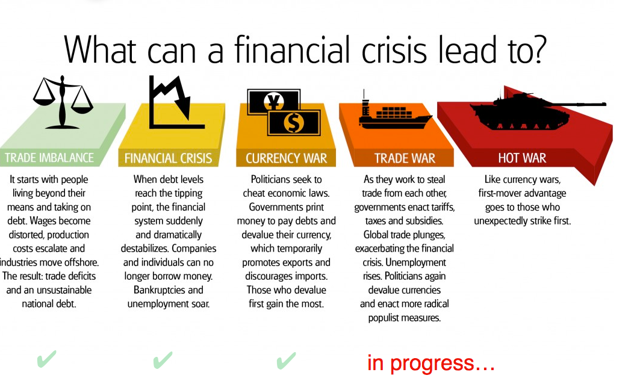 Multi-session, dollar, equities, WTI, and UST Yields decline with an attempt to counter trend. If the counter action fails, the likelihood of a continuation is high.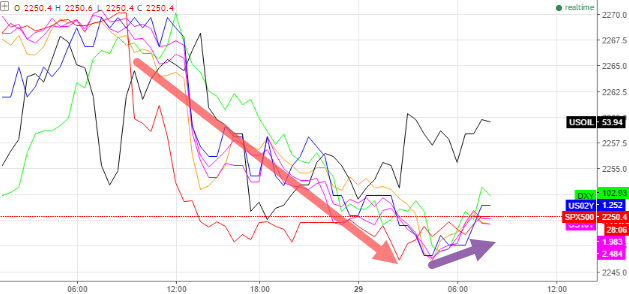 In Japan, Nikkie, USD/JPY and JP2/JP10 yields decline in a single fashion.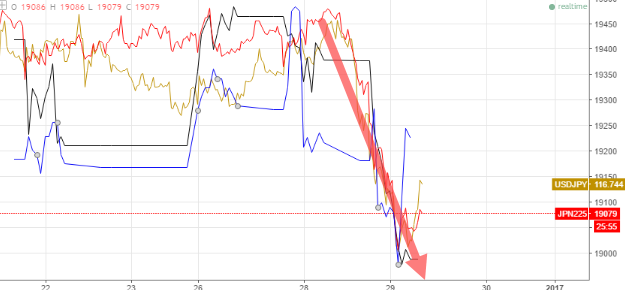 Over in Europe, Equities markets run up now stall with declining regional yields and EUR/USD.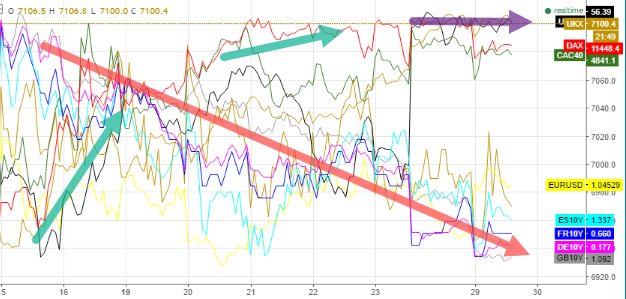 Global Government 10Y yields are stalling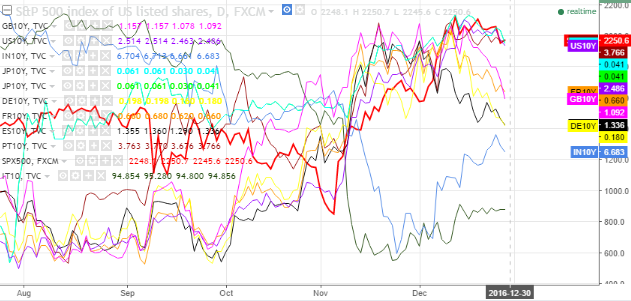 All Regional US Equity indexes on a daily timeframe have violated the 10sma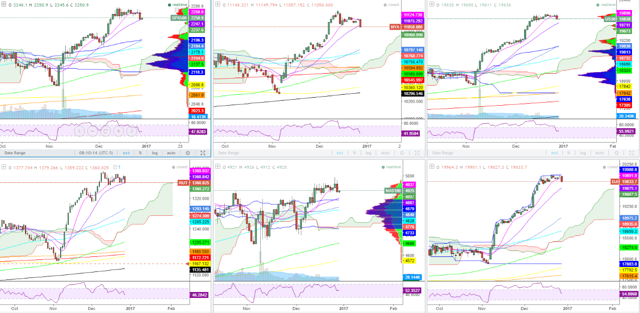 SPX daily timeframe has four single banded oscillators signal exhaustion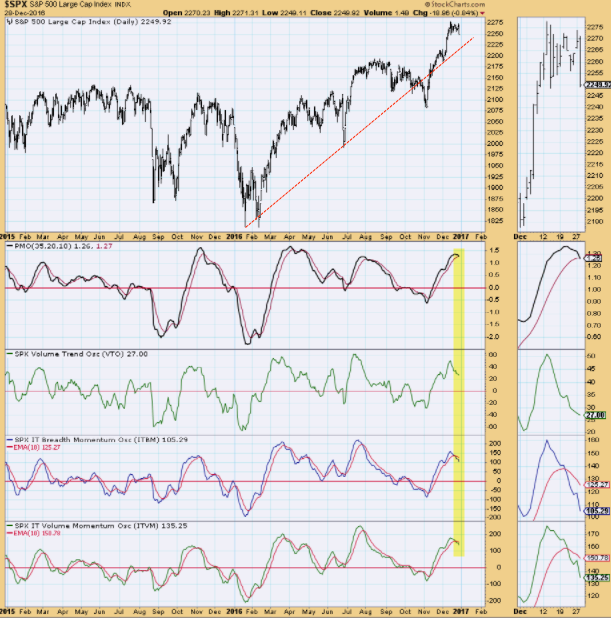 SPX McCellan Summation Index rolling top unless the SPX index finds new buyers.

NYAD Cumulative breaches new highs in December but lacks momentum