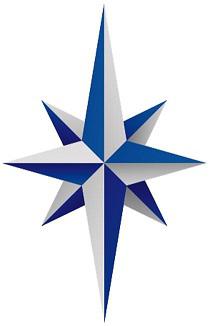 Small Cap Solutions, LLC

OxySure Files Lawsuit -- Seeks Millions in Damages
FRISCO, TX--(Marketwired - November 03, 2015) - OxySure Systems, Inc. (OXYS), ("OxySure," or the "Company"), a global leader and medical device innovator of life-saving, easy-to-use emergency oxygen solutions with its "oxygen from powder" technology and other innovative medical solutions, announced today that the Company has filed a lawsuit against TEGNA Inc., WFAA T.V. Channel 8, Jobin Panicker, a reporter for WFAA T.V., The Redwine Law Firm PLLC, and Symone Redwine, an attorney at The Redwine Law Firm.
Read the Whole Story:
http://finance.yahoo.com/news/oxysure-oxys-files-lawsuit-seeks-130000778.html
As OxySure closed out this exciting 3rd quarter we now await the presentation, announcement of the third quarter (Q3) 10Q and Financials. OxySure has posted great numbers for the past 13 Quarters in a Row, we do not think they will disappoint when the Q3 numbers arrive. If timely, as always planned, we should see those financials around the 15th of November, keep in mind the 15th is a Sunday. We expect as usual a quarterly Shareholder Update/Conference Call as well.
We are excited about the fourth quarter and anticipate it to be as big growth wise, possibly even bigger than the previous three quarters. Some highlights of the fourth quarter (Q4) and catalysts for growth could be the addition of New Distributors/Agreements, New Territorial Sales Managers (TSM's), New Products via agreements with distributors, acquisitions, and/or in house.
For more information, research, due diligence, or links to any of the items (News Events/Filings) please visit yahoofinance.com or oxysure.com
We believe OxySure is a LONG PLAY that has exhibited Short Term Gain Potential in the past. For New Investors the current price could be an advantageous entry point. For those who hold a position, it could be a good average down/average out price.
Disclosure: I/we have no positions in any stocks mentioned, and no plans to initiate any positions within the next 72 hours.