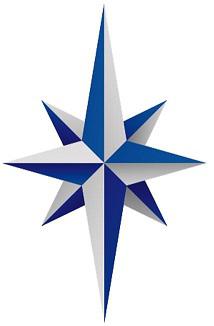 Small Cap Solutions, LLC

www.regenbiopharmainc.com (OTCQB:RGBP)
Regen is optimistic that all concerns presented by the FDA have been addressed and that the FDA will grant clearance to the Company to initiate clinical trials on HemXellerate.
Regen is also developing and performing Pre Clinical Trial for numerous other new drugs for the treatment of : Breast, Liver, Prostate and Kidney Cancer, Leukemia, and Rare Blood Diseases/Disorders.
Regen is a likely candidate to be targeted for Buyout/Merger with a Large Pharma Co. or poised to become the Front Runner in Stem Cell Treatments.
Regen is a LONG PLAY with previously proven Short Term Gain potential of 35 to over 100 %.
SAN DIEGO, California, November 17, 2015 /PRNewswire/ --
Regen BioPharma (RGBP) and (OTC Pink: RGBP) announced today the submission to the Food and Drug Administration (FDA) of data and responses to questions posed by the FDA with regards to HemaXellerate . The data package submitted contained the final preclinical toxicology experiments performed by Charles River Laboratories (CRL) on behalf of Regen as well as details of the proposed clinical trial. Results of all studies demonstrated lack of toxicity and the Company is optimistic that all concerns presented by the FDA have been addressed and that the FDA will grant clearance to the Company to initiate clinical trials on HemXellerate. HemXellerate is a cellular drug being developed by the Company designed to heal damaged bone marrow
"Because HemaXellerate is a personalized cell therapy product aimed at addressing an unmet medical need, we are in agreement with the FDA in performing the most rigorous safety and efficacy experiments in order to deliver this promising product to patients who at the moment have no other options," said David Koos, PhD, Chairman and CEO of Regen.
HemaXellerate is comprised of cells extracted from the patient's own fat tissue and processed using a proprietary method so as to induce a biological response in the patient that heals damaged bone marrow and restores ability of the body to generate healthy blood cells. Animal studies by Regen and others have demonstrated that the cells in HemaXellerate are capable of accelerating production of blood cells after treatment with radiation or chemotherapy. Some of the studies are described in a peer-reviewed paper published by the Journal of Translational Medicine. (http://www.translational-medicine.com/content/pdf/s12967-015-0688-5.pdf).
"Having recently joined the Regen team I am impressed by the simplicity and potency of the HemaXellerate approach. The ability to concurrently leverage the immune modulatory and hematopoiesis stimulatory property of the cells in HemaXellerate position this product to make an impact on the terrible condition of severe aplastic anemia. The data package we sent to the FDA should, I believe, allay any remaining concerns," said Harry Lander, PhD, MBA, President and Chief Scientific Officer of Regen BioPharma, Inc.
ABOUT REGEN BIOPHARMA INC.: Regen BioPharma Inc. is a publicly traded biotechnology company (OTCBB: ) and (OTC PINK: RGBP). The Company seeks to identify undervalued regenerative medicine applications in the immunotherapy and stem cell space. The Company is focused on rapidly advancing these technologies through pre-clinical and Phase I/ II clinical trials. Currently the Company is centering on gene silencing therapy for treating cancer, telomeres and small molecule therapies, along with developing stem cell treatments for aplastic anemia.
finance.yahoo.com/news/regen-biopharma-i...
Disclosure: I/we have no positions in any stocks mentioned, and no plans to initiate any positions within the next 72 hours.