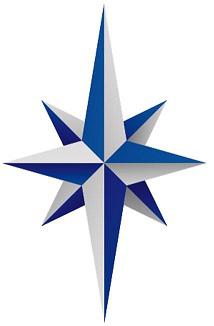 Small Cap Solutions, LLC

OxySure Systems, Inc. Completes Name Change to OxySure Therapeutics, Inc.
Frisco, Texas, December 2, 2015
Julian Ross, CEO of OxySure reiterated that "the purpose of the name change is to better reflect the business and industry that the Company operates in." Ross also reminded stakeholders that "the name change also enhances the Company's positioning as it marches towards a Nasdaq up listing and develops an institutional following."
The Company's ticker symbol will remain the same, OXYS, and the company's website will remain the same, www.oxysure.com
2015 Nine Months End
The recent 10Q 3 reflects OxySure's is rapid growth. Approximately 1500% the last 4 Years - near 210 % the last 15 Quarters (includes Q4 2015). (Based on near $5 million Rev in 2015)
Through 9 months OxySure has exceeded last years total revenue.
The Q3 Growth was mainly due to increased domestic US Sales and the Military
Sales and G&A expenses did increase, generally that was due to future investment in the company and growth. Salaries, and Marketing/Advertising.
Fourth Quarter 2015
OxySure is looking in the 4th quarter to finish strong with their 15th consecutive quarter of Growth. They are anticipating with what is in the Pipeline to finish 2015 on a strong note and close the year with approximately $5,000,000 in Revenue. Merely equaling Q3 revenue of $1,138,380 would put OxySure @ near or above $4,000,000 to close 2015. Another healthy increase in annual revenue year over year versus 2014 of about 65%.
Looking Toward 2016
There are many exciting things to continue to propel strong Growth in the upcoming year. OxySure is anticipating a Banner year possibly doubling their Revenue to $10,000,000 in 2016.
On the horizon is the addition of OxySure Drones and Packages for those Drones as well. OxySure received FAA approval for use of Commercial Drones earlier this year (2015). Areas of use for the Drones will consist of Search & Rescue, Humanitarian Aid, The Military, as well as EMT-Emergency Medical Service providers.
The anticipation of new Revenue from the (TSM's) Territorial Sales Managers is another reason for the expectation of continued and rapidly expanding growth in sales for 2016. Each (NYSE:TSM) is expected to produce $500,000 per territory. CEO Julian Ross has stated that they will be appointing 25-30 (TSM's) in all. If only half (15) (TSM's) are appointed and producing up to the company standard that would equate to $7,500,000 in new revenue.
We likely can expect additional revenue from new distributorships, mergers, and/or acquisitions domestically and internationally. OxySure garnered huge exposure and visibility internationally this summer at the Special Olympics World Games in LA.
OxySure is expecting to up list to a National Market in 2016. They have retained Donohoe Advisory Associates out of Rockville, Md. To assist in this matter.
Preparing for that up list OxySure also successfully had Shareholders overwhelmingly approve the issuance of additional shares, and a reverse split of 1:2 up to 1:100.
OxySure is projecting further growth in US domestic/Military Sales for 2016, and should be rolling out the long awaited HALO Hand Held Device (High Altitude Low Oxygen) for high altitude jumps for Military Special Forces, and Navy Seals. This product has been in the final phases of testing and could possibly still arrive this year. A USAF Ejection Seat breathing device is also being worked on.
If all goes as planned CEO Julian Ross stated that OXYS will be Cash Flow Even by mid 2016, and GAAP Even by Q3 2016.
As you see, very exciting times for OxySure lie ahead. It has taken a little longer than some want, or anticipated, but OxySure is a Solid, Technically, Fundamentally Strong Company. There is a Short Position that has caused a lengthy down trend in share price. When this is battled through with positive buying/volume, the price should bounce.
We believe OxySure Systems, Inc. is a LONG PLAY with Short Term Gain Potential. At these levels a very advantageous price.
Disclosure: I/we have no positions in any stocks mentioned, and no plans to initiate any positions within the next 72 hours.