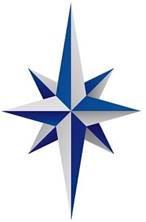 Small Cap Solutions, LLC
We told you be patient with $RGBP that bigger things were coming - Well this week that day has Finally Come !
RGBP Announced the FDA Cleared HemaXellerate and the Initiation of and for Human/Patient Clinical Trials
Their Small Molecule Drug Candidates Targeting Its Proprietary Immune Checkpoint NR2F6 Validated that - Leads to Rendering Malignant Cancer Cells Benign (Company Augments Intellectual Property Portfolio by Filing Broad Patent Claims Covering New Biochemical Validation Data)
AND TODAY Thursday December 17, 2015 !!!!

www.regenbiopharmainc.com (OTCQB:RGBP)
Form 8-K for REGEN BIOPHARMA INC
17-Dec-2015
Entry into a Material Definitive Agreement
Item 1.01 Entry Into A Material Definitive Agreement
On December 15, 2015 Regen Biopharma, Inc. ("Regen") entered into an agreement ("Agreement") with the National Center for Advancing Translational Sciences ("NCATS"), which is a component of the National Institutes of Health ("NIH"), an agency of the U.S. Department of Health and Human Services , pursuant to the following terms and conditions:
Regen and NCATS shall collaborate to screen for small molecule compounds that activate or inhibit the orphan nuclear receptor, NR2F6 ("Research Project").
Full Filing:
http://biz.yahoo.com/e/151217/rgbp8-k.html
RGBP Partners with the US Government or a Branch thereof, this is Big !!!! This company is going somewhere and is either going to be a Prime Candidate for a Merger or Buyout by Bigger Pharma or they will become the Leader in New Stem Cell Drugs and Treatments for many different disorders, diseases and life threatening illnesses.
RGBP is currently testing various different "New Drugs" for the Treatment of Breast, Prostate, Liver & Kidney Cancers, as well as Treatments for Leukemia, and other Rare Blood Disorders/Diseases.
Keep in mind Regen is in what they believe to be the Final Phase, the Last Hurdle for another one of the "New Drugs" as well. FDA clearance for dCellVax may be sooner than we think. dCellVax is currently be tested for the treatment of Breast Cancer. It has proven thus far to "Kill" Cancerous Tumors in Lab Animals.
We believe RGBP is a LONG PLAY with great Short Term Gain potential. With this big news we have been anticipating for so long, that is finally here, RGBP is at a very advantageous entry level, and/or a good average down price for long term shareholders.
For Research: www.regenbiopharmainc.com www.yahoofinance.com www.otcmarkets.com
Disclosure: I/we have no positions in any stocks mentioned, and no plans to initiate any positions within the next 72 hours.