Visit Site for Research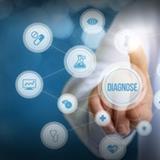 Regen BioPharma, Inc. (RGBP) and (RGBPP), reports its researchers have determined that its lead NR2F6 small molecule agonist, RG-NAH005, is now ready for testing in animal models of inflammatory bowel disease (IBD). The Company will pursue this testing as a joint venture with Zander Therapeutics Inc. Zander Therapeutics, Inc. has been granted an exclusive license by Regen to develop and commercialize Regen's NR2F6 intellectual property for veterinary applications.
IBD is a disease caused by persistent and chronic inflammation of the gastrointestinal tract and is a term that refers to both ulcerative colitis and Crohn's disease. Current treatments include non-specific immune suppressors such as steroids as well as newer drugs recently approved by the FDA.
"Our ex-vivo studies with RG-NAH005 support moving the drug into animal studies where we can measure the effect of the drug on different diseases," says Harry Lander, Ph.D., President and Chief Scientific Officer of Regen. "We have elected to look at IBD first as the cytokine profile which is suppressed by RG-NAH005 ex-vivo seems to be potentially important in treating IBD."
Read More:
Regen BioPharma, Inc. Determines Its Lead NR2F6 Agonist Ready for Inflammatory Bowel Disease Animal Studies
Other Recent Milestones:
Evidence Provided By Studies suggest that NR2F6 represses the body's immune response against tumors; therefore inhibiting NR2F6 may lead to enhanced immune response against cancerous tumor cells. 
Regen found that several of their NR2F6 antagonists can activate human immune cells, such as T cells. it's believed that this will Unleash the Potential for Cancer-Killing Effects.
Regen BioPharma, Inc. Reports Activation of Immune Cells by Its NR2F6 Small Molecule Inhibitors
Files New Composition of Matter Patent Application
Activating NR2F6 Potentially Leads to Inhibiting the immune system and should lead to Therapies for Treating Autoimmunity Diseases such as Lupus.
https://finance.yahoo.com/news/regen-biopharma-inc-files-composition-200000939.html
The Company is focused on rapidly advancing novel technologies through pre-clinical and Phase I/ II clinical trials. Currently, the Company is focused on small molecule therapies for treating cancer and autoimmune disorders. They have proven in clinicals that these several new drugs in testing resulted in No Toxicity at the maximum dose, and repeated smaller doses.
These recent events, milestones are a result of a definitive agreement with Eli Lilly and Company which allows Regen to receive compounds from Lilly for drug discovery purposes and allows Regen to share structural information on compounds of mutual interest.
The agreement also grants to Lilly an option to negotiate an agreement with Regen including but not restricted to a compound purchase agreement, a license agreement, or a research collaboration agreement for further research and development of material of mutual interest.
https://www.rdmag.com/news/2016/06/regen-biopharma-eli-lillys-drug-discovery-agreement
As you can see Regen has come a long way the last couple of years, especially within the last year. We believe Regen is a Long Play, is undervalued and should be trading at higher prices. It does trend, bounce up at times, lending the opportunity for short term gain as have been realized in the past and recently.
Should you need more information, feel free to contact me. 
For Additional Research Visit:
Robert E. Kreh – Principal
Small Cap Solutions, LLC
(443) 567-2609

Welcome to Small Cap Solutions, LLC Marketing Consultant

Disclaimer: All Micro/Small Cap Company(ies) profile(S) are/have been compiled by Small Cap Solutions, LLC based on information believed to be true and gathered either from client companies and/or third party('s)/web sites. These profiles are not guaranteed, neither implied, nor in writing, as to the accuracy and completeness of content, and has been prepared for information purposes only. As such, this profile may contain forward reaching statements, as defined in the Private Securities Litigation Reform Act of 1995. Actual results could differ materially from the statements either expressed or implied herein.
Prospective investors are advised to review the Company's periodic filings with the Securities and Exchange Commission or at yahoofinance.com otcmarkets.com Small Cap Solutions, LLC may receive cash or stock from a third party for investor relations services rendered.
Small Cap Solutions, LLC and/or its Principal/Employees are not registered Broker(S)/Broker Dealer(S) with FINRA or the SEC. Small Cap Solutions, LLC does not make any buy/sell recommendations at any time, but may state their opinion on companies, etc. That is not meant to be a recommendation. All information disseminated by Small Cap Solutions, LLC is believed to be true and public.
Additional inquiries available by email to robkreh@smallcapsolutions.com or by mail to 303 Joppa Crossing Ct. (Suite#1) Joppa, Md. 21085. To unsubscribe to this mailing list, please reply "unsubscribe" to this message.
I/We do Not own any stock/shares of any company that is currently under contract. I/We have No intention of purchasing any stock/shares in any company currently under contract. I/We feel this eliminates any appearance of conflict of interest.
Disclosure: I/we have no positions in any stocks mentioned, and no plans to initiate any positions within the next 72 hours.