Solar Panel Systems Installation | New Jersey | Spectacular Solar
RAHWAY, NJ, May 13, 2019 (GLOBE NEWSWIRE) -- via NEWMEDIAWIRE – Spectacular Solar, Inc. (a Nevada Corporation) (OTCPK: SPSO) is pleased to announce that the company has agreed to terms and has entered into a joint venture with SkyVue, LLC.
Reflecting its strategy of being fully integrated and utilizing the latest in scientific/high technology, Spectacular Solar has formed a joint venture with SkyVue, an established drone operations and aerial production company based in New Jersey. The partnership will return immediate dividends for Spectacular Solar as SkyVue will aid in solar system maintenance by combining thermal imaging technology and drone technology, which can detect dead modules and panels on the cell level and can determine the degradation level of each module.
Other Recent News:
Spectacular Solar Finalizes $2.25M Contract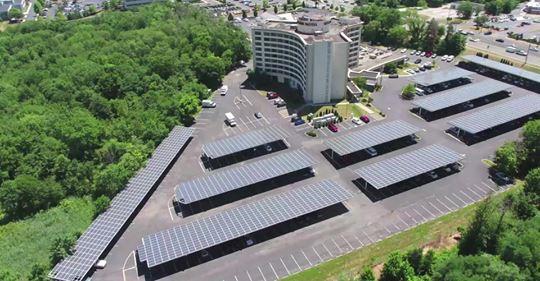 Unknown - Undervalued - Profitable Company
** It's been realtively quiet due to some necessary housekeeping after the merger. We are anticipatng a Steady Flow of News to Come. This Should Result in Better Liquidity With Increasing Volume and Lend to an Uptick in Shareprice as well. **
Key Events
https://backend.otcmarkets.com/otcapi/company/financial-report/219250/content?fbclid=IwAR3ji4CLaImmQo6Dh9_PCRzIAS-mygAYt0vB2OUAcTFmMlEKHfBmgUgSkm4
Custom Truck One Source 3-Phase Finalizes Contract for $2.5 Million - Phase I Engineering Has Commenced
Deal w/One of Top 3 Sellers on Amazons-Grocery Category - The Royal Quality Group Deal Could be Worth Up to $3 Million
Two Ways to Benefit & Capture Returns
You Can Create a Position Via the Open Market
Solar Energy Investor Fund
You Can Invest in Their Solar Projects & Realize a Return Based on Selling Tax Credits-Tax Deduction-Annual Income
(The Federal Solar Tax Credit-Investment Tax Credit (ITC) Allows you to Deduct 30% of the Cost of Installing a Solar Energy System from Your Federal Taxes. Residential/Commercial, No Cap on its Value)
For More Information Contact
Robert E. Kreh-Principal
Small Cap Solutions, LLC
(443) 567-2609

(OTCPINK:SPSO) Disclaimer: You are receiving this because you have requested the information contained in this email, and/or have expressed an interest recently, or in the past to be included in such emails. And/or have requested information/news/updates for Micro/Small Cap Companies We Cover. This profile has been compiled by Small Cap Solutions, LLC based on information from the company believed to be true/factual and public. This profile is not guaranteed, neither implied, nor in writing, as to the accuracy and completeness of content, and prepared for information purposes only. As such, this profile may contain forward reaching statements, as defined in the Private Securities Litigation Act of 1995. Actual results could differ materially from the statements either expressed or implied herein. Prospective investors are advised to review the Company's periodic filings with the Securities and Exchange Commission or at. Small Cap Solutions, LLC has received payment in cash from Layne Michael & Associates PR for investor relations services rendered. Additional inquiries are available by email to or in writing to Small Cap Solutions, LLC 303 Joppa Crossing Ct (Suite #1) Joppa, Md. 21085 This is not a solicitation to buy or sell securities. To "unsubscribe to this mailing list, please reply "unsubscribe" to this message.
Small Cap Solutions, LLC and/or its Principal/Employees are not registered Broker(S)/Broker Dealer with FINRA or the SEC. Small Cap Solutions, LLC does not make any buy/sell recommendations at any time, but may state their opinion on companies.
Disclosure: I/we have no positions in any stocks mentioned, and no plans to initiate any positions within the next 72 hours.