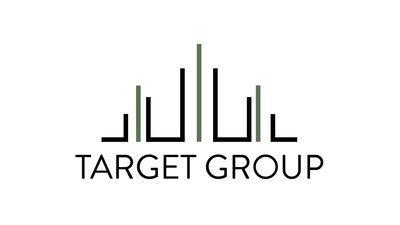 targetgroupinc.ca 
Target Group, Inc. (OTCQB:CBDY)
Outstanding $491,792,968 ($422m) 
Float $21,386,155  ($21.5m)
30D AVG Volume 42,270  
The Company is enaged in the medicinal and recreational cannabis business in Canada and in the United States in those states where cannabis has been legalized for medicinal and recreational use. The Company's SIC Code is 2833-Medicinal and Chemical Botantical Products.
Wholly Owned Subsidiary 

Highlights-News
First Cannabis Company to Bring Innovative Pod-based Vaporizing Technology to Canada & Europe
Target Group Inc. Wholly Owned Subsidiary Canary Rx Inc. Provides an Update on Construction at 44,000 Square Foot Norfolk County Cannabis Cultivation Facility
Canary Inc. Signs Exclusive Partnership With Serious Seeds B.V. for the Production and Distribution of Award-Winning Cannabis Seeds and Genetics
Target Group Inc. Signs Multi-Year Agreement With Cannavolve Inc. as Representative to Sell Recreational Cannabis-Derived Products Across Canada
Target Group Inc. Signs an Agreement to Acquire Massachusetts-Based CannaKorp, Inc., Makers of the Innovative, Pod-Based WISP Vaporizer
Canary Completes Construction of 44,000 sq. ft. Cannabis Production Facility
Canary Submits Site Evidence Package to Health Canada Pursuant to Cannabis License Application
Canary Partners with CANABC to Provide Consulting and Distribution Services to Micro Cannabis License Applicants
As you can see Target Group, Inc. (OTCQB:CDBY) has accomplished a lot in a year. Their Organic Growth Plan and Strategy for the Future Would Seem to be Setting Them Up to Become a Major Player in the Cannabis Industry.
2019 Recreational and Medical Sales are Estimated @ $16 Billion
2019 Hemp Sales Estimated @ $1.65 Billion
2019 CBD Oil Sales Estimated @ $1 Billion (2025 $23 Billion Estimated)
Do your research and look at this ground floor opportunity now. We think it has short term gain potential, but is a long play with legalization in the US growing annually.
For More Information Contact Me:
Robert E. Kreh – Principal
Small Cap Solutions, LLC
(443) 567-2609

Welcome to Small Cap Solutions, LLC Marketing Consultant
Disclosure: I/we have no positions in any stocks mentioned, and no plans to initiate any positions within the next 72 hours.