Nikkei 225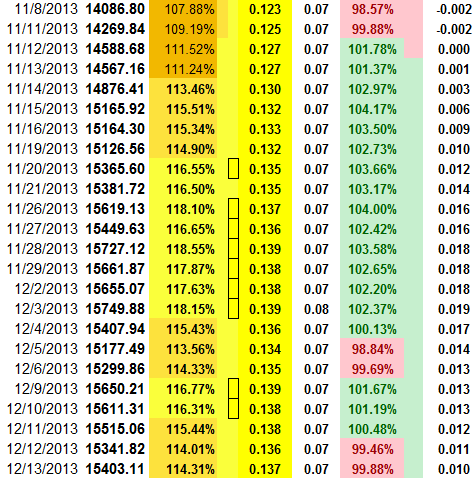 The NIkkei is still in bubble range and, except for some short-term weakness, there are few danger signs. The Short Term Indicator is showing that the Nikkei will likely drop a bit over the next several days but, unless it begins to stay in the reds for a while in a row, there shouldn't be much cause for concern at this point. Historically speaking, the Nikkei is at its 2006 & 1988 levels, but still not near it bubble peak back in 1987.


Hang Seng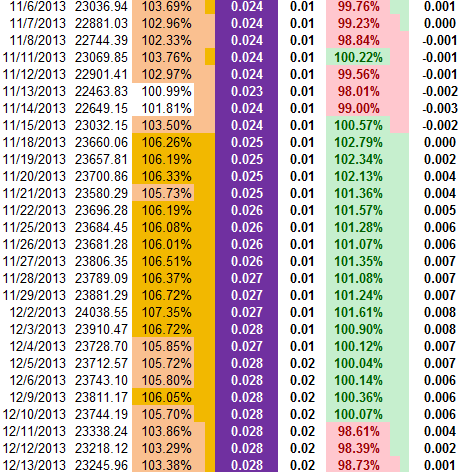 The Hang Seng has weakened over the past few days and is getting close to the IMTS generating an "exit longs" signal. The short term indicator has strung together a few reds in a row and the last column is getting close to the negatives. All this means that the Hang Seng will bear close watching.
Singapore Straits Times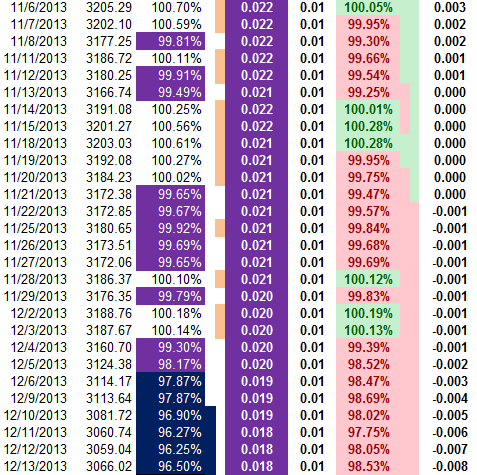 The IMTS gave a final "Go Short" signal on the STI on December 4th. Since then it has dropped 3%. In fact, since the IMTS gave its "exit longs" signal back on June 5th, the STI has lost 5.5%. Currently, the STI is looking weak and while it may be getting close to a short term oversold situation, there looks to be further drops in store for this index.
Sensex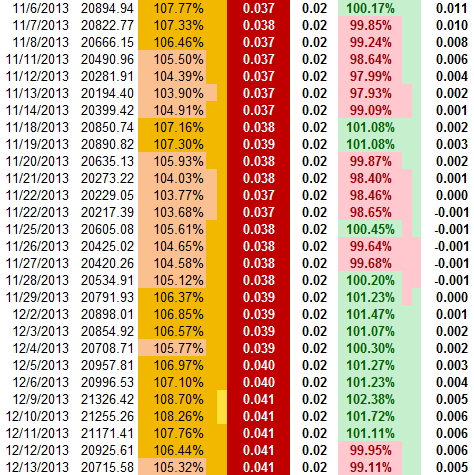 The Indian Sensex index has shown some weakness recently and (looking at the short term indicator) may drop a bit more before rebounding. Apart from some near-term weakness, this index still looks like it may have some more upside to it but I will be watching it closely to make sure that this most recent drop stays within a normal bull market correction.
CNX Nifty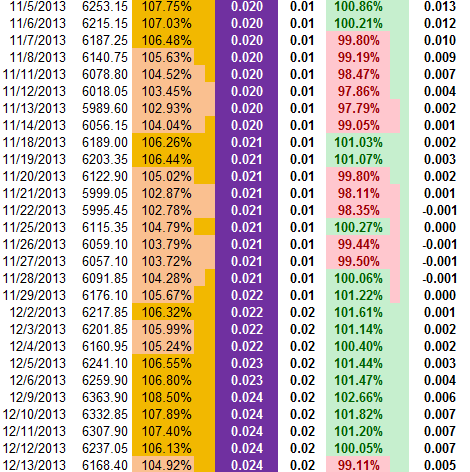 Much like the Sensex, the Nifty has shown some near term weakness and looks like it will drop a bit further in the coming days. But, apart form that, the rest still looks good and it may continue its bull run after its current correction. I will be watching this index and letting subscribers know the situation daily.
- Franjo Ivancic
Disclosure: I have no positions in any stocks mentioned, and no plans to initiate any positions within the next 72 hours.