I will begin with the FTSE in this weekend's European Stock Market review.
FTSE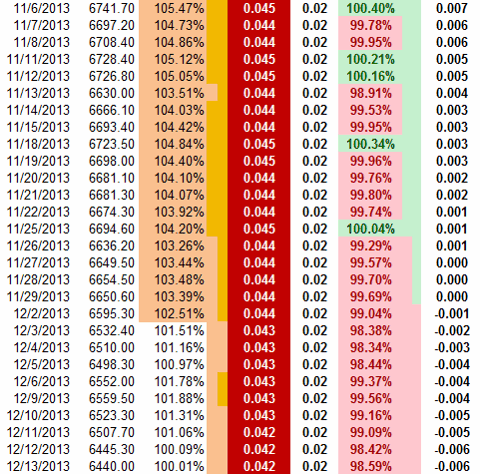 The IMTS gave subscribers the signals to exit long positions back on December 3rd. The FTSE has been showing weakness since November and especially since November 26th when it has been in red territory within the short-term indicator (last colored column). All signs are pointing to the FTSE having a good chance at entering bear territory soon as the Extremes Indicator is right on a knife's edge of getting a short signal generated. Subscribers will be alerted if this happens. It is in situations like this that the IMTS proves its value, giving investors advance notice of when they should be in or out of a market.
CAC 40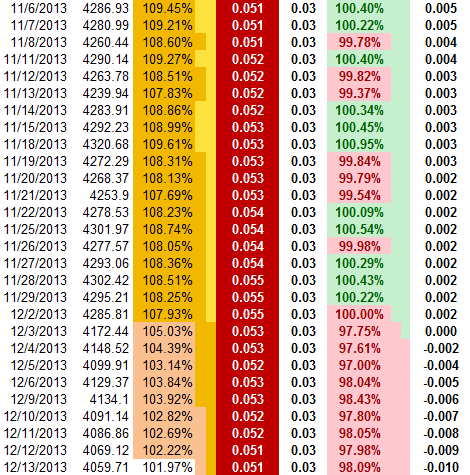 The CAC 40 has cooled rapidly in recent weeks. An "exit long positions" signal was given to subscribers on Friday. The index has been showing weakness since December 2nd and seems to be on its way even lower, although a bounce can be expected sometime soon. But even with that, this index does not look very healthy right now.
DAX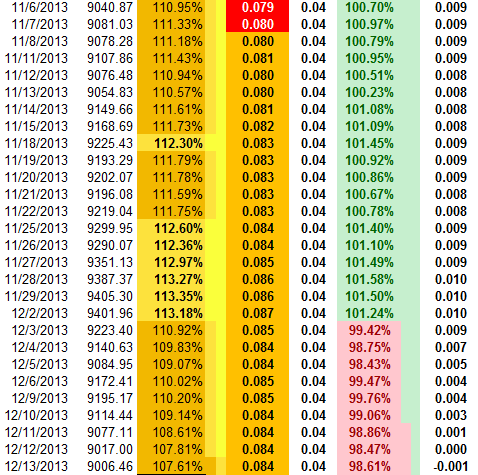 The German DAX is still running strong, but a string of reds in the short-term indicator (last colored column) is signaling trouble ahead. Much as we saw in the FTSE and the CAC, a string of reds here usually precedes greater price weakness and even a drop out of bull territory on occasions. The last column has even turned negative, and in healthy bull markets, this should not go much lower than this. If it begins to drop even further, coupled with an extension of short term red, this index could drop out of a bull market and enter neutral territory soon.
- Franjo Ivancic
Disclosure: I have no positions in any stocks mentioned, and no plans to initiate any positions within the next 72 hours.