Ford suffered a big 6%+ drop yesterday and is having a similar drop this morning in pre-market. The company was hammered hard due to its profit warnings for 2014 that it announced yesterday.
Let's take a look at the IMTS readout.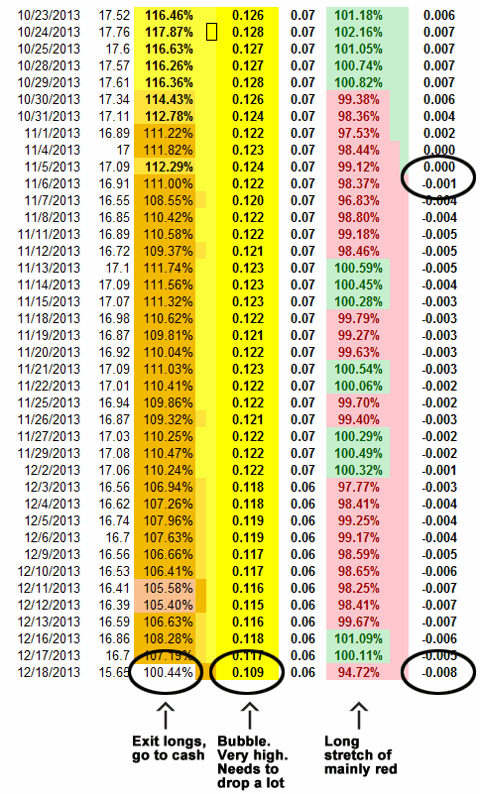 Ford has been in bubble territory since August 1st of this year and has had an excellent run up since November 21st of 2012 when the IMTS gave subscribers a buy signal at a price of 10.92.
Currently, the IMTS has given an "Exit Longs" signal and recommends subscribers go to cash. We notified them yesterday to do this. With the Extremes Indicator still in yellow bubble territory at 0.109, Ford could drop long way. We had told subscribers to watch out back in early November about Ford dipping into the negative, short term zone and the IMTS has rung up a strong series of reds since then.
According to the IMTS, subscribers should stay in cash and will be notified when to go short, if they are into that kind of thing.
- Franjo Ivancic
Disclosure: I have no positions in any stocks mentioned, and no plans to initiate any positions within the next 72 hours.