The Hang Seng seemed to be chugging along quite well until recently. It began to lose steam last week and has decline steadily since then.
Looking at the IMTS: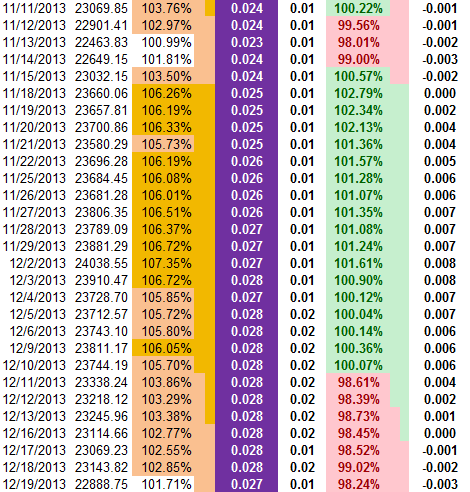 Our system has given our subscribers an "Exit Longs & Go To Cash" signal earlier today, as the index has dropped out of bull territory and entered the neutral zone (yes, I am thinking about Star Trek as I write that).
The Hang Seng has also wrung up a series of reds and the short term indicator has become negative. If this is just a normal correction (like back on November 14th), then it should not go down much further. If this is the start of something more sinister, then this indicator will continue to drop down to about the -0.009 to -0.012 level, at least.
We will be monitoring this closely and let our readers know if it rebounds back to a long-positions signal, or if it drops to bear territory and a short signal is generated.
- Franjo Ivancic
Disclosure: I have no positions in any stocks mentioned, and no plans to initiate any positions within the next 72 hours.