Yesterday I wrote how the IMTS showed that Ford investors should exit long positions and go to cash. The IMTS has now given the signal that Ford has entered bear territory and is a short candidate.
The IMTS readout shows: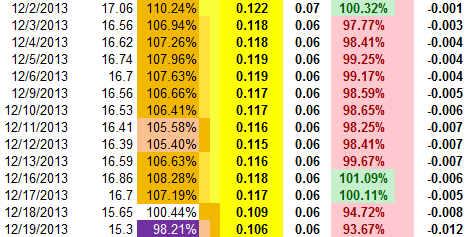 Ford entered the purple range that is the signal to short. Since it is in a bubble phase (yellow 0.106 in the Extremes Indicator) I expect the stock to drop more. Here is a snapshot of what the IMTS showed the last time Ford went from bubble to bear: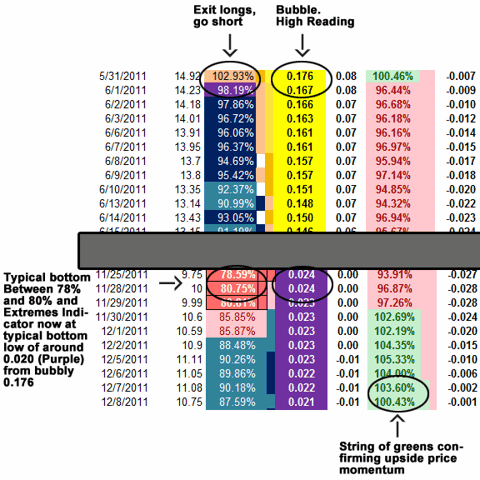 For Ford to get down to a typical bottom, the price would have to drop to around the 12.13 to 12.50 range, which would put it it in the 78% to 80% range in the system. If it gets down to that, subscribers will be notified so that they can consider long positions, if they choose.
Disclosure: I have no positions in any stocks mentioned, and no plans to initiate any positions within the next 72 hours.