Apple was on a pretty good run until it dropped suddenly on January 28. Here is the IMTS readout: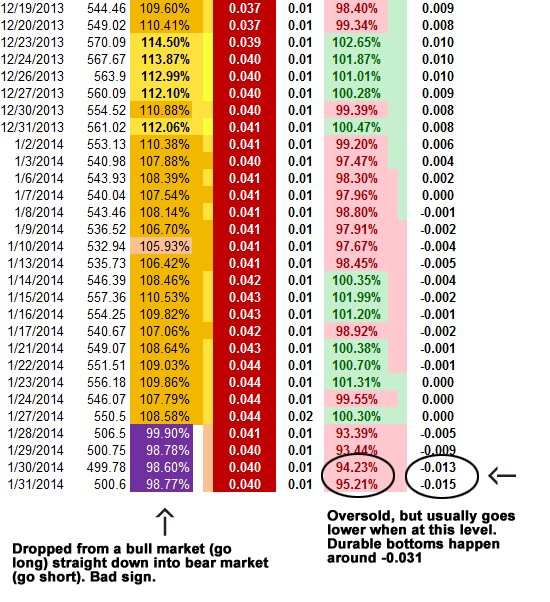 It was very unusual for the stock to drop straight down from a strong bull market, past the neutral, "Go to cash" level and into a bear market like this. Such a big drop is never a good sign and from how far down the short term level went so quickly, Apple could drop even more. The next support level happens around the -0.017 to -0.019 level, and after that it would fall down to below -0.021. Durable bottoms usually occur at -0.031, but those happen after a stock has dropped into longer term oversold territory, from the current 0.040 down around the 0.020 level. If it got down to that (which it may not), the price would be around the 300 level.
Subscribers who are interested in Apple will be given regular updates as to how the stock is progressing, including potential bottoms, or if the stock goes back into bull territory.
Disclaimer: We have no positions in Apple at this time and have no plans to initiate any within the next 72 hours.
Disclosure: I have no positions in any stocks mentioned, and no plans to initiate any positions within the next 72 hours.