Shipping has historically been a tough place to invest in; in fact it might be the worst sector to buy and hold. Long term research has shown that shipping is the worst performing sector of the market over extended periods of time. However, that does not mean that money cannot be made in the sector. Investors have to be nimble.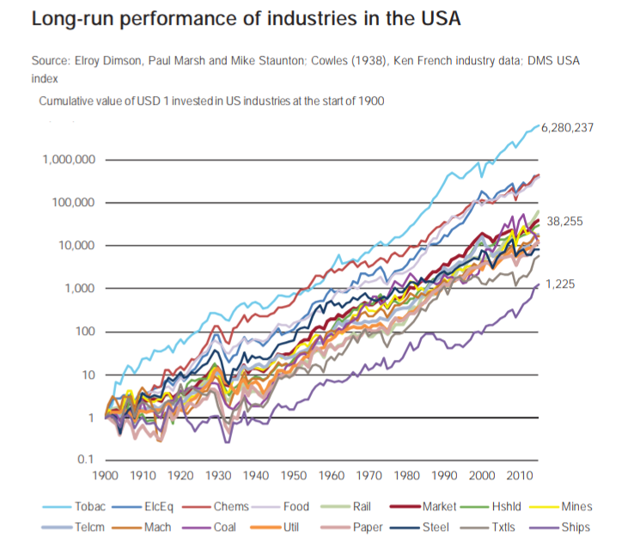 Today, shipping markets are trading at some of the lowest valuations that they have in the past two decades. That includes 2008 and 2009. This contrasts quite starkly with many shipping sectors that are continuing to see multi-year highs on shipping rates. Why is this? Like many areas of the market, fears revolve around a global economic slowdown and trade war fears. Sentiment is extremely poor.
Value Investor's Edge is one of the few services I subscribe to on Seeking Alpha. I only have limited time and just like you, I sometimes rely on others for idea generation. In my opinion, J Mintzmyer and Value Investor's Edge is well worth the cash outlay. I'm not alone.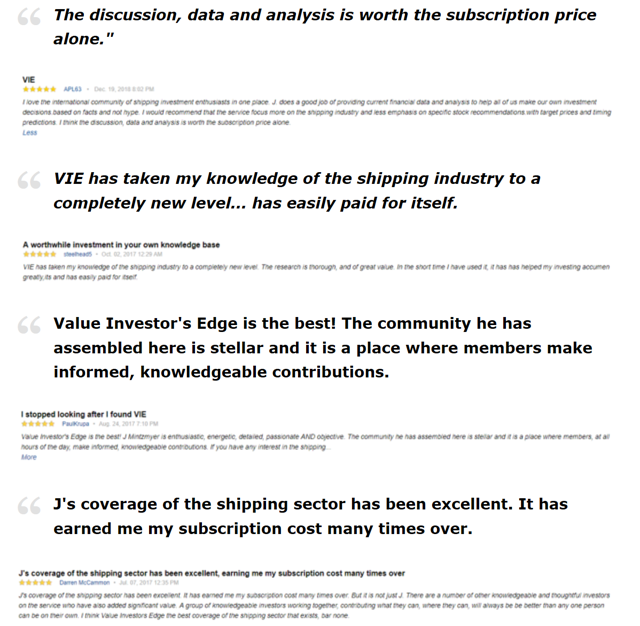 Buying and holding in shipping is - by any account - a losing proposition. J is one of the best traders that I've seen in identifying when to buy and when to sell in these kinds of securities.
I'm mentioning this today because Value Investor's Edge has a two week free trial in place before rates are increased - once again - on January 31. While $179/month or $1,499/year is a large commitment, it was not along ago that J was charging rates less than half of this. Those early subscribers pay the same rate for life. At least giving it a try today versus putting it off until tomorrow can cost members thousands of dollars in the long run. If you try it and don't like it - no harm no foul. That is what the two week free trial is for.