In this edition of Tech Investment Insights' Markets Round Up podcast I do an overview of the new fundamentals affecting the overall U.S. equity markets amid the Federal Reserve's uncertain monetary policy and the global trade war that now seems in full bloom.
It also seems that initial fears over Italy have continued to subside, as both the nominal demands and focus of European leaders have turned towards the United States in this trade conflict.
I also discuss several technology and financial services companies I've recently evaluated, including Nvidia, Blackstone, and Bank of America.
Furthermore, this past week I interviewed Michelle Peluso, Chief Marketing Officer of IBM. We discussed how IBM hopes to innovate and grow in the current technology environment and specific ways it aims to do so.
Stay tuned this upcoming week for my more in-depth discussion of why the market has been gaining in recent weeks even as now the global trade war has indeed begun, as well as several technology companies worth giving a closer look at.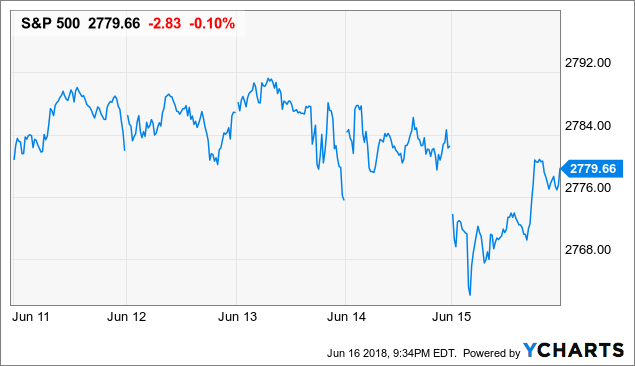 At Tech Investment Insights I discuss specific companies and investment products that I believe are especially poised to gain in the market, as well as the one to avoid.
Focusing on technology in particular, I provide you updated risk-reward ratings of dozens of companies, price targets on potential worthwhile investments, portfolio strategies, and alluring risks to avoid. I hope you will give it a look.
Disclosure: I am/we are long KBE, FDN.