Nokia are planning something big. A part of being a stock analyst is to always look after information. You always have to stand on your toes and be ready to snatch up that new and interesting information that could possibly affect your stock. Yesterday I managed to do that. I was on Nokias career page on facebook, when I saw this conversation: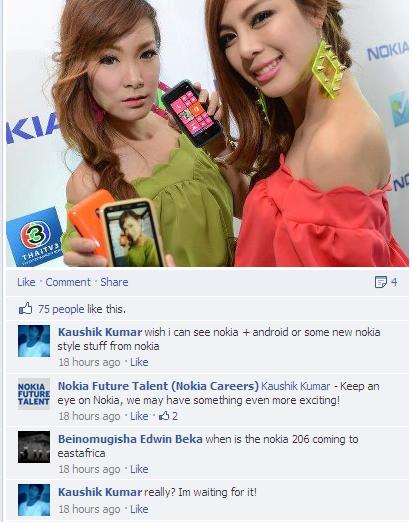 This, may be a confirmation on the rumors regarding a wp with 41 mega pixels that has been flourished in recent days, but it can also be a confirmation of something even better. In two week we will know, until then, stay tuned!
Disclosure: I am long NOK.