Value is getting harder to find nowadays. It feels like you struck gold when you stumble upon something that appears cheap. In case this, ITT Educational Services (NYSE:ESI) perfectly fits this scenario.
On the surface, ESI appears to be ridiculously cheap. It's cheap for a reason of course. There's bad news surrounding the business and the entire industry. We're talking serious bad news, like companies going out of business bad news. These are for-profit schools and ESI is one of them. You might have seen some of their ads on television.
Now, ESI isn't the typical business I would invest in. In fact, it would automatically get toss into the too hard pile. And it has. I just don't understand the business model. But it is fun to analyze the situation.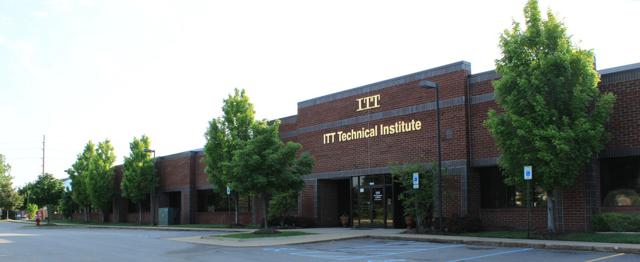 How cheap is cheap?
ESI is cheap based on the latest financial data. Of course, the latest data available was on September 30, 2013. ESI hasn't released their latest earnings due to regulatory and accounting issues. That is something to be concern about. This Bloomberg article does a very good job of describing the current situation of for-profit schools.
As of this writing, ESI's market cap is $195 million. Its total shareholder equity is $201 million. The cash on the balance sheet net debt is $109 million. Finally, the free cash flow is $94 million.
If you were to buy the entire business net of cash, it would be $86 million ($195 minus $109). So you get a business for $86 million net of cash that produces $94 million in free cash flow. That's a 109% return within one year! Of course, we're assuming the business remains profitable. Even if profits decline, the returns are still satisfactory.
Why so cheap?
Obviously, ESI is cheap for a reason. Well, there are many reasons. The primary being it could face bankruptcy. For-profit schools are dependent on government-sponsored student loans for their revenues. Tuition prices have skyrocketed and these schools have profited tremendously. I hope the students are benefiting too, but they're graduating with tons of debt. That's something the government doesn't like and want to fix. I think it was the government's fault to begin with, but that's another story. Now, the government is going around and shutting down these for-profit schools. The latest victim is Corinthian Colleges (NASDAQ:COCO).
The worst that can happen is the government shuts down ESI and other for-profit schools. That's a scary thought. And the question is, will they? I don't know. I would like to believe no.
Still alive and kicking?
COCO's shutdown has industry in a tailspin. Everyone is freaking out about who will be the next. This event reminds me of the financial crisis in 2008. There were some bad banks that went bankrupt. Even though there were still profitable banks, everyone assumed banking was doomed. Well, banks are still here today and more profitable than ever.
I think the same will be true for for-profit schools. This industry will still be around 10-20 years from now. Will they be as profitable? Probably not, but I'm sure that they'll make a decent return on investment. And this goes back to being the lowest cost producer. Whoever can provide the best education for the best value will probably do very well. Banks like Wells Fargo (NYSE:WFC), U.S. Bancorp (NYSE:USB), and JPMorgan Chase are doing well because they have a cost advantage with great management at the helm.
The best for-profit school is Strayer Education (NASDAQ:STRA). And I think ESI ranks up there too. ESI is selling for less than its worth. And overtime, the market will realize that ESI is worth much more.
Conclusion
There is a lot of negative news surrounding ESI. ESI has done some shady things to maximize profits. But did ESI enough to warrant a shut down? I think not.
Personally, I wouldn't invest in ESI because the business is too difficult for me to understand. However, this is an interesting case study. Are you buying a dollar for fifty cents? Who knows. Worst case, you lose money. How much will depend on the value of the assets minus liability at that future date. The best case is that you might make a huge profit, maybe a ten-bagger. So there is value out there, you just have to look in loneliest places of the market.
Is ESI something you might invest in? Are you finding any bargains out there? Let me know!
Disclosure: The author has no positions in any stocks mentioned, and no plans to initiate any positions within the next 72 hours.
The author wrote this article themselves, and it expresses their own opinions. The author is not receiving compensation for it. The author has no business relationship with any company whose stock is mentioned in this article.