Real estate can be a terrific investment. You can generate steady streams of cash flow, the value appreciates overtime, and it's tangible. Being a landlord can be a very rewarding job and/or hobby, but it requires work. There are some who don't want to deal with tenants, toilets and trash. That's where Real Estate Investments Trust (REIT) can be a great alternative to gain exposure to real estate.
Many "investors" have piled into REITs only to be disappointed. Like with any investment, REITs require due diligence. With that, here are three main things I look for in any REIT investment.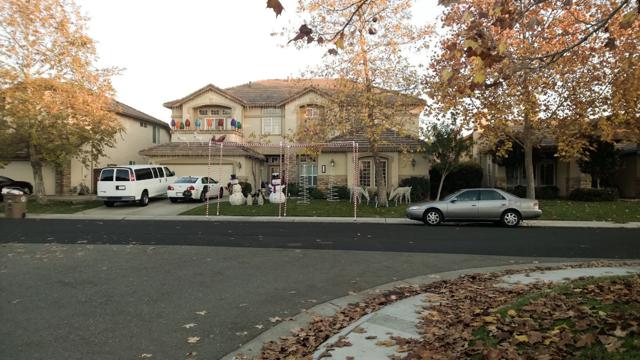 Increasing Revenue, Funds from Operations (FFO), and Dividends
In real estate, you grow by three ways: increasing the rent, appreciating property value, and buying more real estate. Most REITs do a combination of all three. As a result, the first thing I look for is increasing revenue. Revenue should be increasing year-over-year. If the revenue is increasing then the FFO should be increasing. Lastly, if FFO is increasing along with revenue then the dividend should be increasing as well. It doesn't make sense if say revenue and FFO are both flat, but the dividend is increasing. That's just not sustainable long-term growth.
Growth on a Per Share Basis
REITs can buy properties in three ways: outright with cash, obtaining a mortgage, or issuing stock. Again, most REITs do a combination of all three. Real estate is basically an arbitrage between the borrowing cost and the cash flow from the property. If you can borrow money at 5% and earn 10% on the property then you'll make money. That's why real estate can be such an attractive investment.
Some management can create tremendous wealth through arbitrage, but most don't. I like to see growth on a per share basis when I invest in REITs. It doesn't make sense to growth FFO 100% while the outstanding share count increases 100% as well. No value is created there. Sadly, that's the case with most REITs.
High Return on Equity (ROE)
I like ROE to be 15% or higher. I calculate ROE as FFO divided by total shareholder's equity. ROE acts as a speed limit on how fast a REIT can grow. Most REITs grow through acquiring more properties. If the cash-on-cash return is low then the growth will be slow.
For REITs, I prefer to use ROE rather than return on capital (NYSE:ROC). That's because REITs take on debt and/or issue stocks to grow. Debt is part of the business model. It makes more sense to use ROE as it gives a better representation how effectively debt is being deployed. If the ROE is low then the ROC is going to be even lower. The high ROE should translate into high book value per share growth - after adding back in dividends paid and stock repurchased - otherwise it shows a lack of capital allocation skills on behalf of management.
Some Quality REITs
With that, here are some high-quality REITs I believe can be great investments if purchased at a fair price.
Kennedy-Wilson Holdings (NYSE:KW)
Although not legally a REIT, KW is by far the best real estate-related company in my opinion. William McMorrow has an amazing investment track record. He specializes in distress assets and turnarounds. KW is heavily investing in Europe at the moment since there are bargains to be found due to the recession over there.
Tanger Factory Outlet Centers (NYSE:SKT)
SKT owns and operates outlet malls throughout North America. They have 99% occupancy rates and foot traffic to their malls is always at record highs. SKY pioneered the outlet mall concept and continues to capitalize on its success.
Realty Income (NYSE:O)
O's purpose is to provide ever growing dividends to its shareholders. They even got "The Monthly Dividend Company" trademarked. O has a 45-year track record of providing dependable monthly income to its shareholder.
Conclusion
The three primary things I look for with any REIT investment are: increasing growth, increasing growth on a per share basis, and high ROE. Obviously, there are more subtle metrics to consider as with any other potential investment. But the three listed here are good starting for screening potential REITs. If you have a different approach then I would love to know about it!
What are your thoughts on REIT investing? How do you like to analyze REITs? I want to know!
Disclosure: The author is long KW, O.
The author wrote this article themselves, and it expresses their own opinions. The author is not receiving compensation for it. The author has no business relationship with any company whose stock is mentioned in this article.