This is an end of week follow-up to my previous article released on Sunday, suggesting that the next move in oil and copper might suggest the next move in the S&P. This week, both oil and copper broke down from recent support and not surprisingly the S&P reacted negatively. How bad will the this downdraft be and will it match or exceed the selloff in late August? The charts for oil and copper may offer some clues. Both commodities have been locked in tight downward channels for several days as they breached their respective levels of importance. Expect the S&P to remain bearish at least until these channels are broken to the upside.
Hourly Oil Chart - December WTI futures Nov 5th - 13th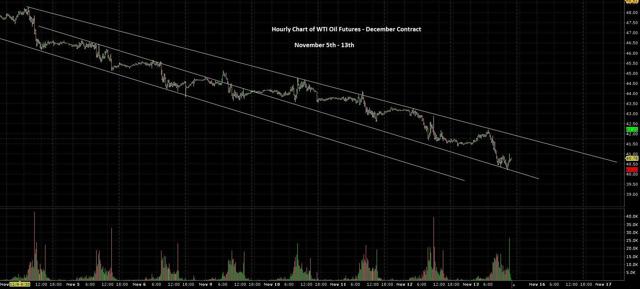 Hourly Copper Chart - December Futures Oct 23rd - Nov 13th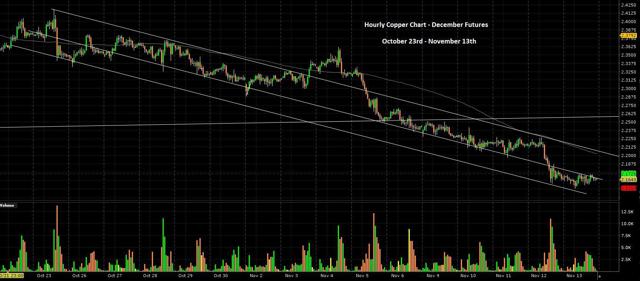 Disclosure: I/we have no positions in any stocks mentioned, and no plans to initiate any positions within the next 72 hours.
I wrote this article myself, and it expresses my own opinions. I am not receiving compensation for it (other than from Seeking Alpha). I have no business relationship with any company whose stock is mentioned in this article.