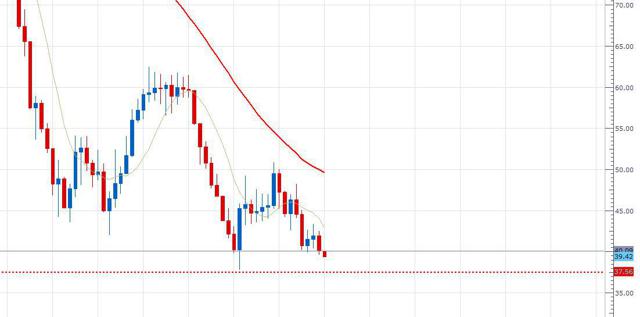 Oil remained bearish as I expected in my previous instablogs. We are now probing back below $40 and there are key levels that should be tested below.
My recent article on Anadarko will give you a more detailed view of oil going forward and the risks of a stronger dollar. Oil companies have weathered the storm in oil but are running out of room to cut costs and we may see pressure on dividends and CAPEX.
Weakness under the previous lows around $37.50 would be a serious blow for oil corporations and oil-dependent countries.