Some Great News For REIT Investors
Please Note: Blog posts are not selected, edited or screened by Seeking Alpha editors.
Dividend Growth Investing, REITs, Value
Seeking Alpha Analyst Since 2009
Brad Thomas is the CEO of Wide Moat Research ("WMR"), a subscription-based publisher of financial information, serving over 100,000 investors around the world. WMR has a team of experienced multi-disciplined analysts covering all dividend categories, including REITs, MLPs, BDCs, and traditional C-Corps.
The WMR brands include: (1) iREIT on Alpha (Seeking Alpha), and (2) The Dividend Kings (Seeking Alpha), and (3) Wide Moat Research. He is also the editor of The Forbes Real Estate Investor. 
Thomas has also been featured in Barron's, Forbes Magazine, Kiplinger's, US News & World Report, Money, NPR, Institutional Investor, GlobeStreet, CNN, Newsmax, and Fox. 
He is the #1 contributing analyst on Seeking Alpha in 2014, 2015, 2016, 2017, 2018, 2019, 2020, 2021, and 2022 (based on page views) and has over 108,000 followers (on Seeking Alpha). Thomas is also the author of The Intelligent REIT Investor Guide (Wiley) and is writing a new book, REITs For Dummies. 
Thomas received a Bachelor of Science degree in Business/Economics from Presbyterian College and he is married with 5 wonderful kids. He has over 30 years of real estate investing experience and is one of the
most prolific writers
on Seeking Alpha. To learn more about Brad visit
HERE
.
Summary
Whether it's through videos, podcasts, articles, guidebooks, or updates, our primary objective is always to provide the very best REIT research on the planet.
It's because of that team and the commitment they have to this service that I have terrific news to share with you today….
We're launching our all-new iREIT IQ Quality Scoring Model.
This past week, I interviewed five REIT CEOs, and I have two more scheduled – which might already be up on iREIT on Alpha by the time you read this.
Since Covid-19 began in the U.S., I've interviewed dozens of these top-level executives.
My goal: to provide members with exclusive content that better helps them navigate these intense times we're living in.
Should you invest in this or that particular REIT? Should you not? Will it collapse tomorrow?
I can and will provide you with plenty of cold, hard data, as well as my expert opinion on it, gleaned from my 30+ years' experience in the real estate realm. But let's face it…
There's always going to be something about directly interacting with a businessman or woman to hear what's going on. That way, you get their facts, their tone, and their expressions all in one.
It can make a real difference.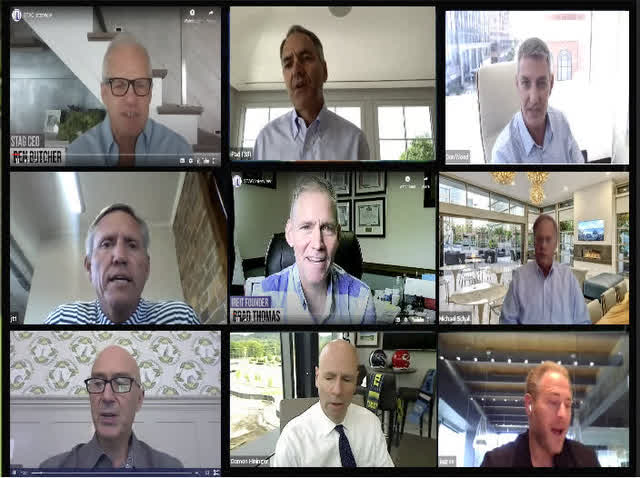 A View From the C-Suite
Now, admittedly, we weren't able to get Jackson Hsieh of Spirit Realty (SRC) on camera the other day. But believe me when I say that he sounds confident declaring that the company is:
"… 100% going on offense. We raised the money not for defense, not to pay off debt, but to actually reinvest. And one of the things that I'm excited about is – a year from now, when we have this chat [again]… we're going to look back from a tale of the tape, and these triple net companies are going to be very successful."
Or, better yet, don't believe me. Sign up for iREIT on Alpha to hear it for yourself. It automatically comes with a 2-week free trial, making it an obvious bargain buy right from the start.
Then you can hear AND see another interview, this time with Jeff Pyatt at Broadmark Realty (BRMK) who had this to say:
"We actually, August 1st, celebrated our 10th anniversary – so we've been around 10 years, which was a fun thing to get to celebrate. We did start out as a private fund in the Pacific Northwest. As the market started to improve, we went into what we call the Mountain West, which is Colorado, Utah, and Texas. Eventually the Southeast, a few years ago, and then in the Mid-Atlantic region. And yes, last November, we merged with a SPAC – and that was, in effect, our IPO."
Welcome to the market, Broadmark. We're enjoying seeing what you can do!
Or how about when Drew Babin, senior managing director at Medical Properties Trust (MPW), said this:
"… the government stepped in – in a major way and, frankly, way beyond our wildest dreams – in terms of the support that they lent, not only in Medicare advances to operators that need them, but also just in the form of grants that do not need to be paid back."
That's hardly the kind of information you're going to get in the average black-and-white writeup. It's much more the candid comment you hear in casual conversations at the water cooler…
At a lunch table down the street at your favorite place to network…
Or at iREIT on Alpha, where we work hard to deliver. Every. Single. Time.
An Absolutely Excellent Team of Experts Committed to You
Whether it's through videos, podcasts, articles, guidebooks, or updates, our primary objective is always to provide the very best REIT research on the planet.
For you.
We do this through a dedicated team that includes someone who's:
The editor of Forbes Real Estate Investor
An advisor to Engineered Tax Services
A frequent contributor to top investing sites and shows on platforms like CNN, Fox Business, and TD Ameritrade. 
That would be me, by the way: Brad Thomas – someone who understands that two heads are better than one, and six are better than two, especially when they're the best of the best.
Which they are. Just look at my team's credentials…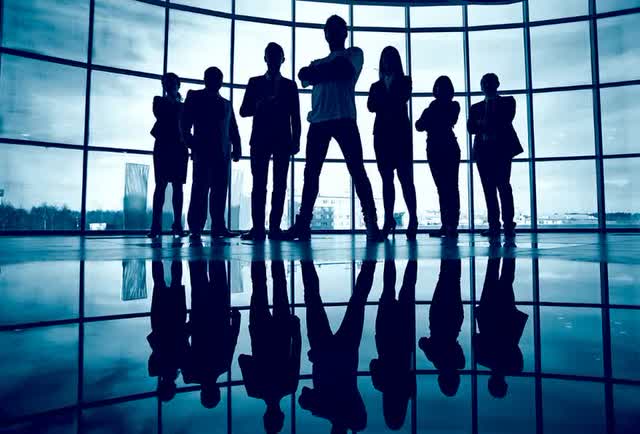 Williams Equity Research is led by two portfolio managers with a combined 30 years' experience as hedge fund analysts, traders, and due diligence officers. They're also leading complex and alternative investment researchers for large institutions. Their Seeking Alpha service, Institutional Income Plus, applies quality risk management to REITs, BDCs, dividend stocks, and closed-end and interval funds.
Together, WER holds a CFA, BS in business, BA in economics, and MS in engineering, along with numerous security licenses. It analyzes a multitude of stocks, but concentrates on income, commodities, international stocks, and special situations.
Hoya Capital Real Estate was founded by Alex Pettee, CFA, the current president of the company. He's an SEC-registered investment advisor working to make real estate investing more accessible for all. Originally conceived as part of a capstone master's thesis at Georgetown, Hoya advises ETFs and individual accounts alike by investing in portfolios of publicly traded commercial and residential real estate companies.
A dual-degree holder and two-sport athlete at Georgetown, Alex studied both finance and real estate at the McDonough School of Business and went on to earn the title of CFA charterholder as well.
Investing with Confidence is the moniker taken by a British university professor with 20 years of investing experience. Most of that time has revolved around capital growth aims, with dividend income being his secondary goal. However, in April 2020, IWC sold all his conventional growth stocks and switched wholeheartedly into value investing in full recognition of the opportunities to be had there.
Currently, he's contributing to the iREIT team with deep-dive analyses of individual companies, especially when they offer preferred shares. Above all, he promotes wise investments that produce reliable, consistent wealth for decades to come.
Nicholas Ward is a research analyst who currently writes for Seeking Alpha, The Dividend Kings, iREIT, and Forbes Real Estate Investor. Before that, he was Founder and Editor-in-Chief of The Dividend Growth Club, as well as the Income Minded Millennial. Nicholas has also contributed to Sure Dividend, Investing Daily, and The Street, where he covered stocks in Jim Cramer's Action Alerts PLUS Portfolio.
Nicholas holds a bachelor of arts from The University of Virginia, where he studied English and studio art. Prior to transitioning into the financial industry, he managed a vineyard in the foothills of the Blue Ridge Mountains.
Dividend Sensei, also known as Adam Galas, is a retired Army Medical Services Officer with an economics degree from the University of Minnesota. He combines his 23 years of investing experience with a disciplined application of time-tested methods. Adam is holding or has held positions as a professional analyst at The Motley Fool, Seeking Alpha, and Simply Safe Dividends. His work has also appeared on thestreet.com, Forbes and Stocknews.com.
Due to his love of Buffett-style investing in safe, undervalued, dividend growth stocks, Tipranks recently ranked him the U.S.' 43rd best analyst. And he's the second-most followed writer on Seeking Alpha, where's he's also a co-founder of The Dividend Kings.
Dave Auerbach has been in the securities business for over 20 years as an institutional trader who specializes in REITs, equity and preferred stocks, MLPs, ETFs, and closed-end funds. Now part of World Equity Group, his former positions include working for Esposito Securities, Green Street Advisors as Vice President of Institutional Trading, and Financial Marketplace as a retail investment advisor.
David graduated from the University of Texas at Austin in May 1999 with a BBA in finance and then from Southern Methodist University in May 2005 with an MBA in the same. He currently holds FINRA Series 7, 24, 55, and 63 registrations.
Imagine that much expertise at your fingertips whenever you need it?
Our Newest Big-Deal Reveal (for Now)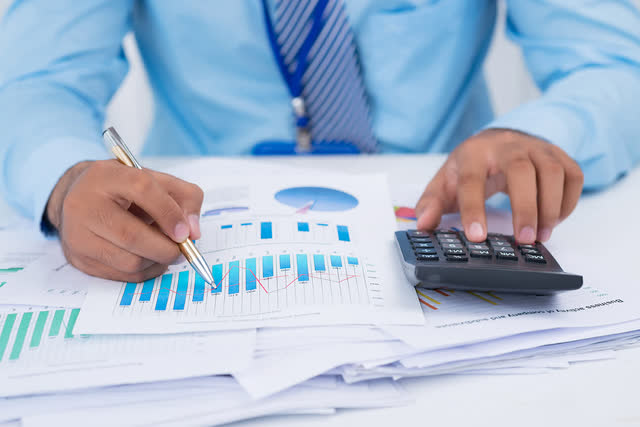 It's because of that team and the commitment they have to this service that I have terrific news to share with you today…
We're launching our all-new iREIT IQ Quality Scoring Model.
Our very own proprietary and exclusive system, it scores every equity REIT in our coverage system. We've spent hundreds of hours of research collectively in order to develop an analytical rankings system based on:
Dividend safety
Balance sheet strength
Scale and diversity
Earnings growth
Dividend growth
Weighted average cost of capital
Credit rating
Management.
This is an excellent tool, enabling investors to screen for the best REITs in each sector… or for the highest-quality REITs filtered for value.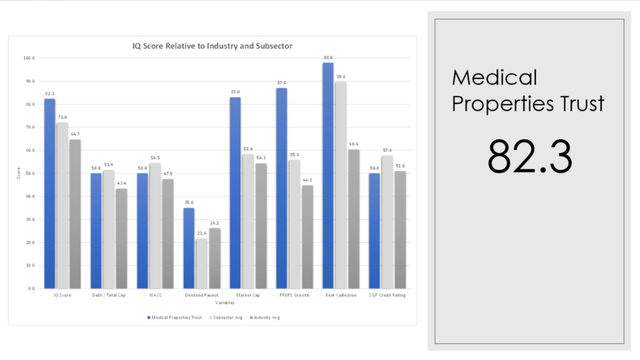 Source: iREIT 
Here are just four examples based on our 0-100 scale:
Which properties are you holding? And how well will they be holding you?
(You'll never know unless you try out our free 2-week offer…)
Again, we are EXTREMELY excited about launching iREIT IQ. And we can't wait for you to start trying it out for yourself. Though that hardly means we're taking long to lounge back, rest, and relax after all that work.
Actually, we're not taking any time whatsoever.
We've got far too many other significant services we can't wait to unveil. They're still in the works at the moment, but stay tuned. Because before you know it, we'll be announcing:
A masterclass that takes you deep into the art and science of identifying quality REITs… and avoiding those that aren't up to snuff.
The Intelligent REIT Investor, my upcoming book that lays out the REIT case in vivid detail: what they are, when to buy them, and how to make a lot of money in the process.
So that's where we're at today! Obviously, we're not done by far building up our already extensive list of offerings. But you're more than welcome to start taking advantage of our engaging CEO interviews… our innovative REIT IQ tool… our profit-making portfolios… and so much more…
Right now.
As we said earlier, your first two weeks are entirely on us. Which means you have literally nothing to lose by clicking here.
A world of exceptional investing information awaits!
You Get THIS When You Subscribe to iREIT on Alpha
At iREIT, we're committed to assisting pre-retirees and retirees navigate the REIT sector. As part of this commitment, we decided to provide our readers with a 20% discount to our service and we will also be including a copy of my book, The Intelligent REIT Investor (mailing out 20 copies this week). Don't miss out on the opportunity as we are limiting the 20% discount to our first 15 new members.  CLICK HERE TO BECOME A MEMBER....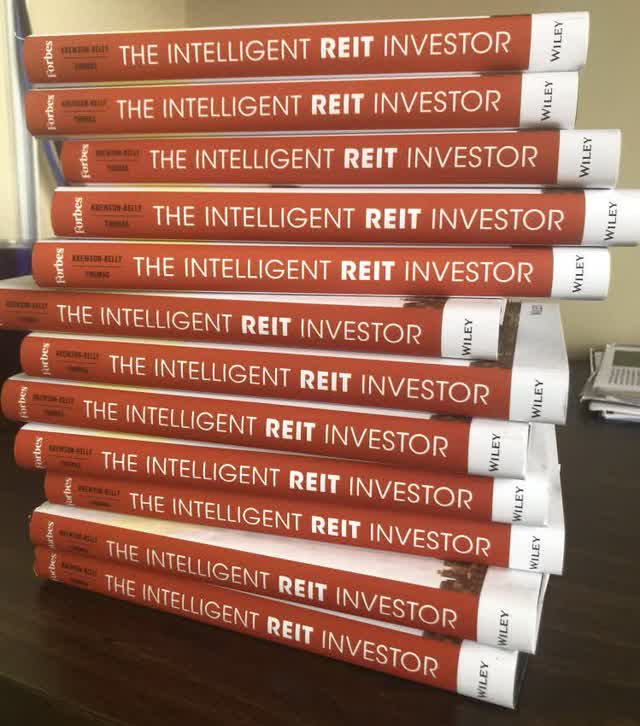 We hope to see you soon at iREIT on Alpha where we are working hard to earn your business. Thank you for the opportunity to be of service.
All the best,

Analyst's Disclosure: I am/we are long brmk, frt, mpw, o, src.
Seeking Alpha's Disclosure: Past performance is no guarantee of future results. No recommendation or advice is being given as to whether any investment is suitable for a particular investor. Any views or opinions expressed above may not reflect those of Seeking Alpha as a whole. Seeking Alpha is not a licensed securities dealer, broker or US investment adviser or investment bank. Our analysts are third party authors that include both professional investors and individual investors who may not be licensed or certified by any institute or regulatory body.