Another Day In REIT Paradise: Enough Bad News Already!
Please Note: Blog posts are not selected, edited or screened by Seeking Alpha editors.
Summary
Enough of the negative or mixed news, we're one week away from Christmas, so here are some reasons to cheer!
iREIT on Alpha members get all the breaking REIT news five days a week at around 8:00 a.m. thanks to our partnership with The Daily REITBeat.
I know I said it yesterday, but I'll say it again. I really am almost finished with my "2021 REIT Forecast." Like Christmas, it's right around the corner.
Quote for Today:
"I made my money the old-fashioned way. I was very nice to a wealthy relative right before he died." --Malcolm Forbes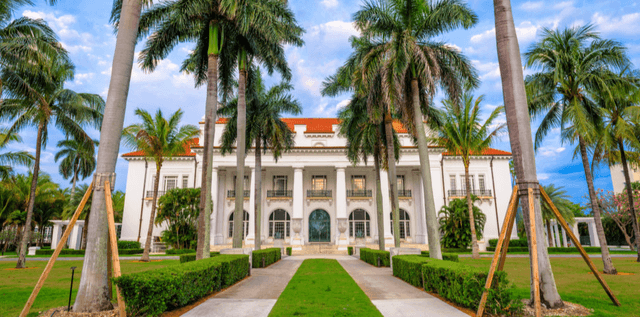 Paradise Pix: West Palm Beach 
New York City and California continue to make the news these last 24 hours thanks to their shutdowns and taxes.
Late yesterday, Bloomberg published a piece titled, "NYC's Plummeting Real Estate Sales Cost City $1.2 Billion." And Fox Business reported around the same time that California lost "hundreds of thousands of residents in 2020" to ultimately achieve "record-low population growth" this year.
Now, let's be real…
As the latter article goes on to say, "The total population currently sits at about 39.78 million people." So it's not as if the place is about ready to become a barren wasteland. All the same, it is clear the Golden State is losing some of its shine.
People making those moves can hope to benefit from mortgage rates dropping to yet another new low. In its 15th decrease for the year, the 30-year fixed option fell from 2.71% to 2.67%.
Though that's probably a better boon for those staying in place. Yahoo! Finance cites experts as saying that "Homeowners are the most likely to benefit from the record low rates if they refinance… while buyers still have to contend with a competitive housing market, eroding the advantages of low rates."
But enough of the negative or mixed news. We're one week away from Christmas, so here are some reasons to cheer!
I'll start with hotels, which have seen a significant bump in bookings since December 11, when the FDA approved Pfizer's vaccine. There's a clear case to be made for the placebo effect in this situation, but the results remain merry nonetheless for those hotels still hanging in there this late into such a difficult year.
Some small businesses will also be receiving not-so-secret Santa gifts from Barstool Sports founder Dave Portnoy, who launched a $500,000 fund to help out mom-and-pop style gyms, restaurants, and bars that have been hit the hardest in this pandemic.
And here's something even bigger: the so-called "Star of Bethlehem" is making an exceptionally rare appearance this year. On December 21, the winter Solstice, there will be a "great conjunction" (astronomers' term, not mine) as Jupiter and Saturn appear extremely close together in the night sky.
Forbes Senior Contributor Jamie Carter writes that the two gas giants "tangle… every 19.85 Earth years." Which makes it no big deal until you know that this "event occurs in the same part of the sky every 800 years or so." That's what we'll be looking at next week, not to mention "the closest great conjunction since July 16, 1623, and the first to be easily observable since March 4, 1226."
As for why this sight has been deemed the "Star of Bethlehem," Carter writes that "there have been calculations made about previous great conjunctions… around the same time as the suggested birth of Jesus Christ."
So yes, in so many ways, this year has felt like one of those cautionary "it could happen to you" tales. But I'm going to take this moment to wish you a very merry Christmas anyway!
It can still happen, believe it or not.
Now Some REIT News…

As a reminder, iREIT on Alpha members get all the breaking REIT news five days a week at around 8:00 a.m. thanks to our partnership with The Daily REITBeat. Here are a few highlights for today…
TD Securities upgraded Digital Realty Trust (DLR) from a hold to a buy while maintaining its already-set $170 price target. And Edward Jones followed suit.
Industrial owner Monmouth Real Estate Investment Corp. (MNR), meanwhile, bought a new 487,900 square-foot building set on about 100 acres in Plain City, Ohio. The purchase price was $73.3 million, and the property is already net-leased for 15 years to FedEx (FDX).
Staying in that same subsector, Innovative Industrial Properties (IIPR) closed on two acquisitions:
One in Georgetown, Massachusetts
One in Olympia, Washington. .
Together, they come to approximately 181,000 square feet of industrial space at a cost of $33 million. No big surprise, the company went right ahead and entered into long-term, triple-net lease agreements for them.
A subsidiary of 4Front Ventures Corp. will continue operating the Massachusetts property as a regulated cannabis cultivation, processing, and dispensing facility. And the Washington plot will be subleased to a cannabis license holder for the same purposes (minus dispensing).
We've also got double news to share about mall REITs, with Washington Prime Group (WPG) completing its 1-for-9 reverse stock split, which will go into official effect December 22, 2020 prior before the bell. Tanger (SKT), then, announced that QuestCap and its wholly owned subsidiary, Collection Sites, are now leasing 50 x 100 square feet segments in 33 of its parking lots. This is for an initial six-month term, but it comes with the option to extend and expand this extensive network of Covid-19 testing centers.

Source: The Daily REITBeat
Right Around the Corner!
I know I said it yesterday, but I'll say it again. I really am almost finished with my "2021 REIT Forecast." Like Christmas, it's right around the corner.
iREIT on Alpha members will have first and only access to it, including its breakdown of every property sector and my team and my best picks in each one. Our goal is to build on our past and present successes, such as:
The Durable Income Portfolio returning 12.9% year-to-date and 21% annually since 2013
The Cash Is King Portfolio returning 45% since March 15
The Small-Cap REIT Portfolio returning 33.9% annually since 2016.
We're constantly improving the iREIT on Alpha service with best-in-class spreadsheets and tools. Exhibit A: our new and improved REIT tracker…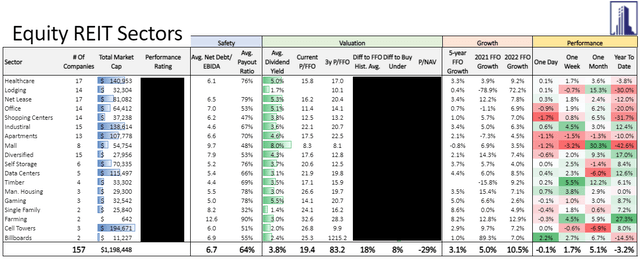 Exhibit B: a Canadian REIT tracker…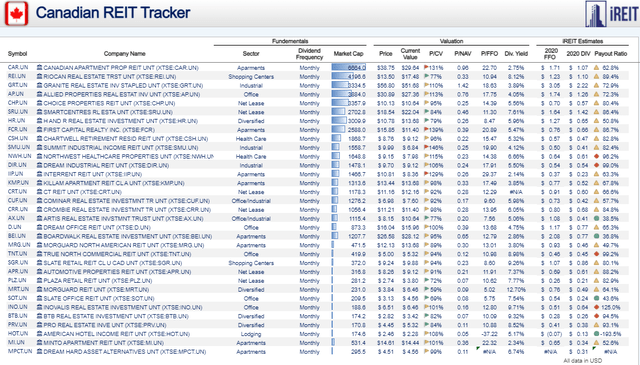 And Exhibit C: our BBB- or better REIT tracker…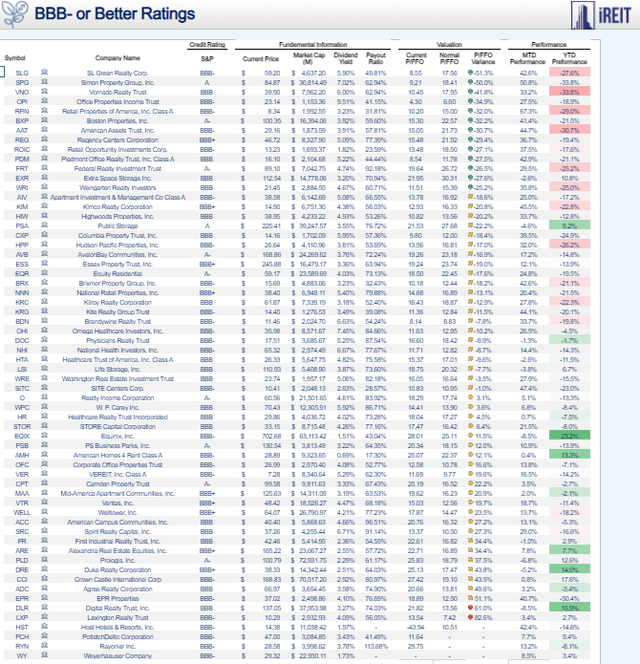 But there's plenty more evidence of our commitment to providing excellence wherever you turn with us.
Because there's also our growing list of CEO interviews, where we go right to the source about where companies stand in these turbulent times. So far in 2020, we've recorded (audio and video) over 75 of them.
And every one of those is available at iREIT on Alpha.
So is our all-new and improved business development company (BDC) tracker. And the one we built to sort through preferreds too.
And still the evidence keeps coming. We're confident we'll prove our case to you when you sign up today.
Happy holidays,
Brad Thomas
Your One-Stop Shop for "Everything Income"
No matter what's going on around us, iREIT on Alpha remains committed to helping investors make the most of the good times and navigate the bad.
We not only find great REITs at great prices… we also show you how to spot them for yourself. Our quality scoring tool makes it immensely easier to analyze various REITs' economic moat and therefore long-term stability potential in your portfolio.
When you join, you'll get immediate access to unmatched tools and REIT research… all with a 2-week FREE trial attached!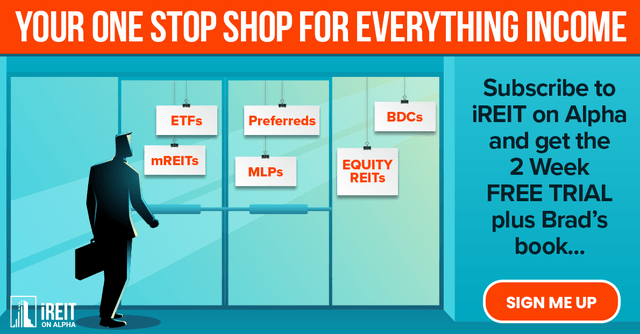 This will also give you access to dozens of C-suite interviews on my Ground Up podcast… including the Farmland episode I just wrapped up. There's definitely something growing there.
Analyst's Disclosure: I am/we are long iipr, dlr, mnr, SKT.
Seeking Alpha's Disclosure: Past performance is no guarantee of future results. No recommendation or advice is being given as to whether any investment is suitable for a particular investor. Any views or opinions expressed above may not reflect those of Seeking Alpha as a whole. Seeking Alpha is not a licensed securities dealer, broker or US investment adviser or investment bank. Our analysts are third party authors that include both professional investors and individual investors who may not be licensed or certified by any institute or regulatory body.