Another Day In REIT Paradise: What Does A Blue Wave Mean To Mr. Market?
Please Note: Blog posts are not selected, edited or screened by Seeking Alpha editors.
Summary
I can't tell you that I know exactly what's up ahead.
But I can tell you I'm doing everything in my power to stay on top of these bubble-building developments to protect your portfolio.
That's how a real REIT paradise is built and maintained, after all.
Quote for Today:
"That money talks, I'll not deny. I heard it once: It said, 'goodbye."― Richard Armour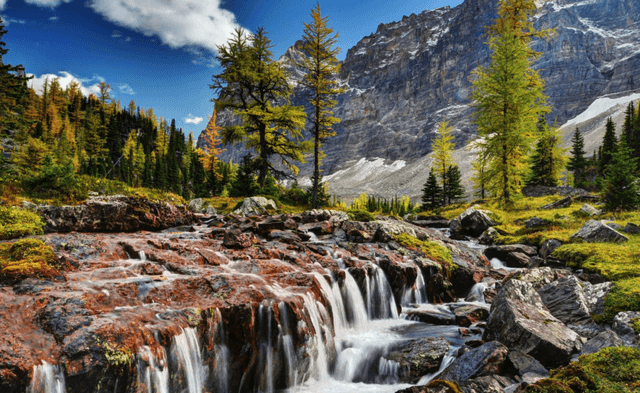 (Source)
If you saw the stock market futures at 10:00 this morning, you might have noticed some severe lopsided action.
The Dow was up over 1%, whereas the Nasdaq? That was down.
What gives?
That would be the Georgia Senate elections, which were still undecided but leaning Democrat last time I checked. Apparently, big tech investors are more than a little worried about what a fully blue D.C. will mean for their holdings.
After all, Democrats' promised plans could and probably will include higher corporate taxes, more regulations, and even some anti-monopoly actions.
Then again, it's widely known that Silicon Valley gave intense amounts of money to Democrats, including Joe Biden – and virtually none or none at all to Republicans. This includes in the Georgia race specifically, with Jon Ossoff receiving an alleged:
None of those companies are filled with stupid people, especially at the top. So why would they be going so far out of their way to invest in their own demise?
One way or the other, the Nasdaq could use some trimming. The same applies to the Dow and S&P 500 too. That's why Jeremy Grantham from well-established investment advisory GMO is now doing what my team and I have been for a while…
Publicly warning about the "fully fledged epic bubble" the markets are in.
Here are just a few takeaways from what he wrote:
"Featuring extreme overvaluation, explosive increases, frenzied issuance, and hysterically speculative investor behavior, I believe this event will be recorded as one of the great bubbles of financial history."
"[The bubble will burst eventually], no matter how hard the Fed tries to support it, with consequent damaging effects on the economy and on portfolios."
"I am not at all surprised that, since the summer, the market has advanced at an accelerating rate and with increasing speculative excesses. But today's wounded economy is totally different: only partly recovered, possibly facing a double-dip, probably facing a slowdown, and certainly facing a very high degree of uncertainty."
So then, Grantham asks, why is the market "much higher today than it was last fall when the economy looked fine and unemployment was at a historic low?"
All good questions. And I align just as strongly with this next quote:
"These great bubbles are where fortunes are made and lost – and where investors truly prove their mettle…. positioning a portfolio to avoid the worst pain of a major bubble breaking is likely the most difficult part."
I can't tell you that I know exactly what's up ahead. But I can tell you I'm doing everything in my power to stay on top of these bubble-building developments to protect your portfolio – and even grow it in the run-up and aftermath of whatever's to come.
And yes, that will be by recommending the right real estate investment trusts at the right times to the best of my abilities. That's how a real REIT paradise is built and maintained, after all.
The World According to Commercial Real Estate

Now for some REIT news brought to you by The Daily REITBeat…
Pennsylvania Real Estate Investment Trust (PEI) got official notification from the New York Stock Exchange that it's back in approved standing with the entity's listing standards
As first announced last April, Tanger (SKT) Steven B. Tanger is now executive chair of the company's board while Stephen Yalof takes over as CEO.
Mack-Cali Realty (CLI) sold its interests in New Brunswick, New Jersey's Riverwatch Commons for $47 million and its Crystal House Apartments in Arlington, Virginia, for $377 million.
Also, as referenced in an earlier blog this morning, Power REIT (PW) surged 30% after we added it to our Small-Cap REIT portfolio. As Bob, one of our members, commented:
"… it's going to pay for the subscription to iREIT. Thanks very much for all your hard work. Your availability and interaction (I've watched for the last year) have been phenomenal. TY."

(Source: The Daily REITBeat)
Your One-Stop Shop for "Everything Income"
No matter what's going on around us, iREIT on Alpha remains committed to helping investors make the most of the good times and navigate the bad.
We not only find great REITs at great prices…
We also show you how to spot them for yourself. Our quality scoring tool makes it immensely easier to analyze various REITs' economic moats and therefore their long-term stability potential in your portfolio.
When you join, you'll get immediate access to unmatched tools and REIT research… all with atwo-week FREE trial attached!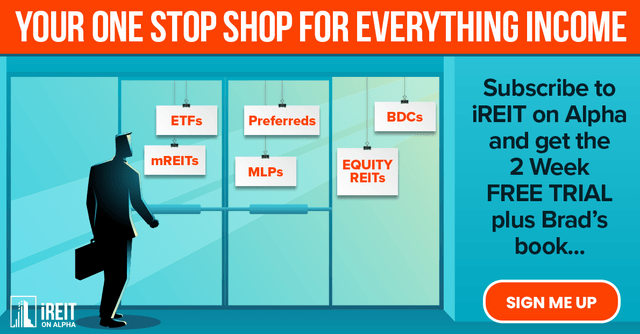 This will also give you access to dozens of C-suite interviews on my Ground Up podcast – just like the one with the very profitable Power REIT – which puts you in a preferable, profitable position to make 2021 yours right out of the gate.
Happy investing,
Analyst's Disclosure: I am/we are long skt, PW.
Seeking Alpha's Disclosure: Past performance is no guarantee of future results. No recommendation or advice is being given as to whether any investment is suitable for a particular investor. Any views or opinions expressed above may not reflect those of Seeking Alpha as a whole. Seeking Alpha is not a licensed securities dealer, broker or US investment adviser or investment bank. Our analysts are third party authors that include both professional investors and individual investors who may not be licensed or certified by any institute or regulatory body.