Another Day In REIT Paradise: The Only Thing We Have To Fear Is Fear Itself
Please Note: Blog posts are not selected, edited or screened by Seeking Alpha editors.
Summary
"I divide the world up into two categories. I call them trophies and train wrecks."
"On the train wreck side, I think hospitality is top."
No matter what's going on around us, iREIT on Alpha remains committed to helping investors make the most of the good times and navigate the bad.
Quote for Today:
"The only thing we have to fear is fear itself." 
Franklin Delano Roosevelt in his inaugural address in 1933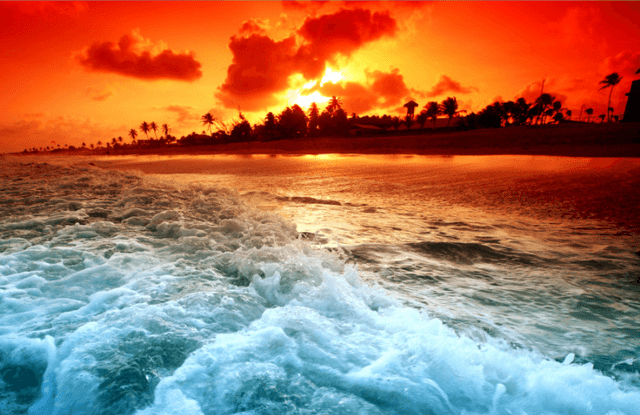 (Source)
Yesterday's Market Sum mailing from Investopedia was an interesting read filled with optimism overall. It does acknowledge the bubble, mentioning "markets at or near record highs, stretched valuations, and rising long-term bond yields." But it adds that those "are still not enough to knock the shine off of equity markets."
That assessment does appear correct for the time being. For my part, I'm not a market timer. I'm an analyst. So I can get onboard with its summation of Morgan Stanley's idea that the equity markets have "diminished somewhat over the past few weeks as rates have climbed higher, but many of the catalysts that favor the equity markets are still in place."
And here are some other positive pronouncements the e-letter included:
66% "of companies that provided guidance during the fourth quarter guided numbers higher. That percentage is significantly higher than the five-year average of 33%."
Janet Yellen says higher taxes and fiscal sanity are coming, but later down the road. For now, more stimulus is the name of the game – something the markets are right back to being happy about.
Morgan Stanley sees a new business cycle and bull market starting right now thanks to that government spending. "There is simply a lot of liquidity in the capital markets due to historic government spending, and it's not causing rampant inflation – at least not yet."
Over here at iREIT, meanwhile, I'll still be looking at numerous factors in any potential purchase. They all boil down to two categories: fundamentals and valuation. If those two don't mesh, then my money will not go into that stock.
It's as simple as that.
At the risk of making this blog post all quotes, I'd also like to point out something from TheStreet, which interviewed Fernando De Leon, founder of real estate investment and development firm Leon Capital. The group works with about $3 billion in assets, so it's not exactly small fry. And De Leon is far from a novice.
Here's what he has to say about the industry he wheels and deals in:
"I divide the world up into two categories. I call them trophies and train wrecks. And in the trophy category, I think about industrial multifamily, we think about data centers and a little bit of self-storage, which has been pretty defensive. And so, I really don't see any discount on the trophies. I think prices are actually up probably 10% or so in those asset classes.

"On the train wreck side, I think hospitality is top. You really have to predict where business travel is going to shake out over the next few years. And I think there's going to be a lot less people traveling for certain kinds of business meetings, and that'll happen through new technology."
I appreciate and respect that perspective, which is why I'm sharing it today. I would just add this thought to it, courtesy of Dividend Sensei: Somehow, someway, there are always trophies out there selling for non-trophy prices.
When it comes to assets, that's what stellar management is always on the lookout for. And when it comes to stocks, that's what iREIT on Alpha is all about: getting the best companies at the best prices possible.
No matter what mood the markets happen to be in.
The World According to Commercial Real Estate
I just published an article for iREIT on Alpha members, where I explained that, "Value investors like me seem to avoid the periodic bubbles that result in painful losses." That's one of the reasons we seek out "high-quality stocks with above-average appreciation potential, and safe and growing dividends."
That includes the two names we just added to our M.I.N.D. (i.e., millionaire next door) Portfolio. Those companies – and all four of our model portfolios – are available 24-7 to iREIT subscribers right along with the complete Daily REITBeat news that's published every market day.
Here's today's sample:
Monmouth Real Estate (MNR) published its fiscal 2020 annual report, which showed it achieving a 99.4% occupancy rate, its subsector's highest number. So far in fiscal 2021, that's jumped to 99.7%. The company also bought five properties for a total of $175.1 million last year and two for $170 million this year.
Welltower (WELL) had less good news to report, as its occupancy declined 220 basis points last quarter from 78.4% to 76.2%. There appear to be continuing downward pressure on those numbers, unfortunately. Though it did see 97% rent collection from its triple-net tenants and 99% from its outpatient medical tenants.
Ashford Hospitality (AHT) is fighting back against Cygnus Capital and ThornTree Capital, which it alleges is illegally trying to seize control of its board. The REIT has filed a lawsuit against both.
Oh, the drama!
Fortunately for us, as you can see below, a few of our winners were featured yesterday in the top movers and shakers… with Macerich (MAC) up 7.36%, Tanger (SKT) up 6.1%, Seritage (SRG) up 3.35%, and Alpine Income (PINE) up 2.75%.
(Source: Daily REITBeat)
As for what's still ahead, we strive to keep our members informed throughout the day with exclusive or first-pick content, an active chat room, and now our latest offering: my "ASK BRAD" videos.
Come and test drive iREIT on Alpha in a 2-week free trial. I'm confident we won't disappoint as we work hard to earn your trust and your business.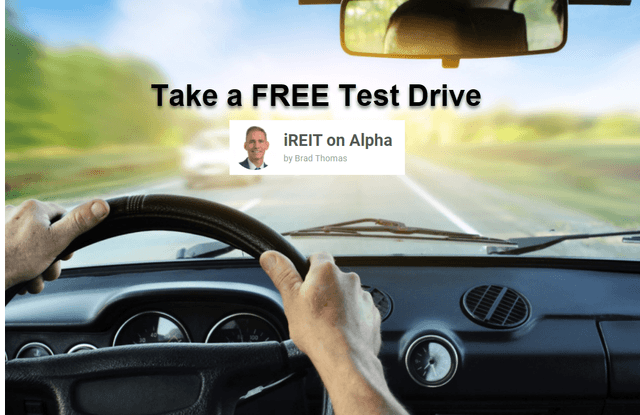 Your One-Stop Shop for "Everything Income"
No matter what's going on around us, iREIT on Alpha remains committed to helping investors make the most of the good times and navigate the bad.
We not only find great REITs at great prices…
We also show you how to spot them for yourself. Our quality scoring tool makes it immensely easier to analyze various REITs' economic moats and therefore their long-term stability potential in your portfolio.
When you join, you'll get immediate access to unmatched tools and REIT research… all with that two-week FREE trial attached.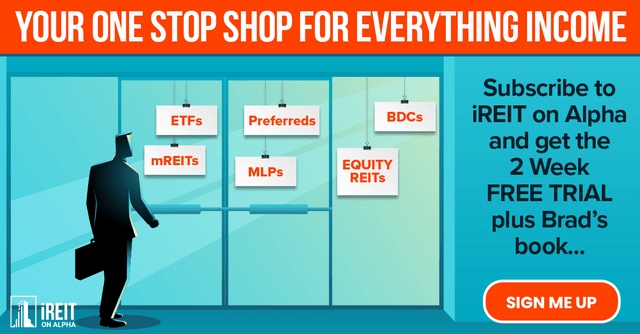 This will also give you access to the dozens of C-suite interviews I'm constantly scheduling on my Ground Up podcast. They're designed to put you in a preferable, profitable position to make 2021 yours right out of the gate.
Analyst's Disclosure: I am/we are long skt, mac, pine, o.
Seeking Alpha's Disclosure: Past performance is no guarantee of future results. No recommendation or advice is being given as to whether any investment is suitable for a particular investor. Any views or opinions expressed above may not reflect those of Seeking Alpha as a whole. Seeking Alpha is not a licensed securities dealer, broker or US investment adviser or investment bank. Our analysts are third party authors that include both professional investors and individual investors who may not be licensed or certified by any institute or regulatory body.