Quote for Today:
"All things are difficult before they are easy." – Thomas Fuller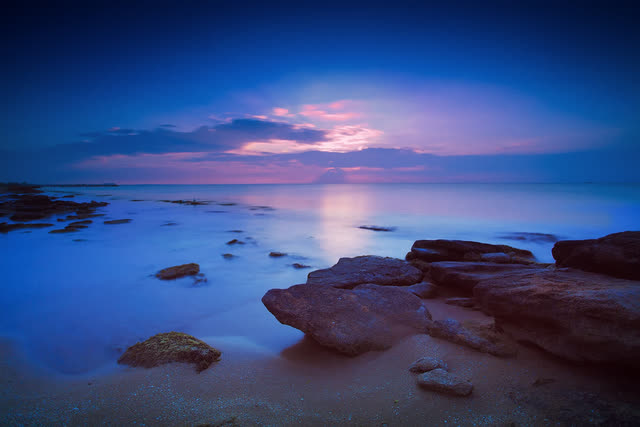 (Source)
We're living in interesting times right now with incredible opportunities to either make it or break it.
One could argue that every day is filled with such possibility, a stance I'd largely agree with. That's why this blog is named "Another Day in REIT Paradise," after all.
There's always the chance to both appreciate what we already have… and to build something bigger and better to appreciate down the road.
I know that's my goal, which is why I keep sharing information with you market-day in and market-day out – the good, the bad, and the cautionary alike.
With that in mind, I need to tell you that department store chain Belk just filed for Chapter 11. If you live in North Carolina, you probably recognize that name. It's been around for almost 190 years now, and it's still set on reaching the two-century mark. At this point, anyway.
"We're confident that [the current agreement] puts us on the right long-term path toward significantly reducing our debt and providing us with greater financial flexibility to meet our obligations and to continue investing in our business," CEO Lisa Harper told the public.
Is that optimism justified? Personally, I say more power to them… and continuing caution for retail investors in general.
Moving on to another intensely pressured property sector, we've got go-getter news in the hospitality halls as well. It appears that luxury hospitality owner sbe Corporation is on the prowl for new properties. Lots of them, actually.
Its stated plan is to add 50 hotels to its global portfolio by 2023.
The company will no doubt pay some pretty low prices for those upcoming acquisitions. And if it thinks it can actually fill the resulting rooms to make a worthwhile profit? Then, again, I say more power to it.
I'm sure that, in both Belk and sbe's cases, they have very intelligent, very determined people assessing their situations. Which is something I don't know if I can say about all the short-sellers driving up certain stocks right now…
They're determined. I'll give them that. But intelligent?
That's debatable, to say the least.
The World According to Commercial Real Estate
I mentioned in yesterday's blog how "several of our REIT picks bounced" on Monday "thanks in large part to what appears to be a short squeeze." But let's discuss that a bit more this morning.
The drama centers around GameStop (GME), which was an intensely unloved and significantly shorted stock, only to find sudden favor in the last month – and intense attention this week. As we've been learning, there's a Reddit thread called wallstreetbets, or WSB, that's decided to go full-out cowboy on the markets.
By that, I mean the people who participate in it are buying into unloved and outright shorted companies for two purposes: to make money, of course, but also to seemingly give short-sellers a taste of their own medicine.
I included this next material in a full article on the subject that's already posted on iREIT on Alpha, but here's The Street's take on short-selling:
"To many investors, short-sellers are evil. They try to profit from falling stock prices, preying on companies and making stocks fall even further.

"… But short-sellers can also cause a stock to rise if they're forced en masse to buy back the shares they sold short. Meet what's called the short squeeze.

"In a short sale, an investor borrows stock from a broker and sells those shares into the market with the understanding that the shares must be bought back at a future date and returned to the broker.

"If the stock falls, the investor buys back the stock at a cheaper price, making money on the trade. If the stock rises, the investor has two choices: Wait for the stock to come back down, leaving the short-seller exposed to potentially greater losses, or buy it back and realize a loss."
Again, GameStop was the main focal point of this anti-shorting campaign. But some REITs got caught up in the drama too – a drama that isn't over yet.
In "short," get used to volatility. Because we're going to be seeing more of it until either the crazy bulls or the crazy bears cry "Uncle!" already.
In the midst of all that, here's some commercial real estate-specific news to digest, largely powered by The Daily REITBeat:
Gladstone Commercial (GOOD) purchased a 180,152 square-foot, high-volume distribution building in Findlay, Ohio, that's 100% leased for $11 million.
Monmouth Real Estate (MNR) saw Land & Buildings Investment Management issue a letter about its "flawed strategic alternatives process" and the activist investor's continued demands for "four highly qualified director candidates" to come up for a vote on joining the REITs' board.
Empire State Realty (ESRT) says that the critically acclaimed Pera Mediterranean Brasserie restaurant renewed its lease at One Grand Central Place.
And, as usual, here were yesterday's biggest winners and losers.

Like I told you before… the game isn't over yet. If you want to know much more about it – and what actions I've taken to guard against any further stock-specific shenanigans, click here to read my full article titled, "I Love My Shorts, and Here Are a Few Options."
The #1 Site for Reliable REIT Income
Have you checked out iREIT on Alpha's iQ scoring model yet, where Q stands for Quality? It's where we let data determine the best REITs to own based on their most basic, essential fundamentals.
Members can now get full access to this sophisticated screening tool whenever they want… as well as deep-dive details about equity REITs, mREITs, preferreds, BDCs, MLPs, ETFs, and, more.
Join this in-the-know community with a 2-Week FREE TRIAL that could include my new book as an added incentive.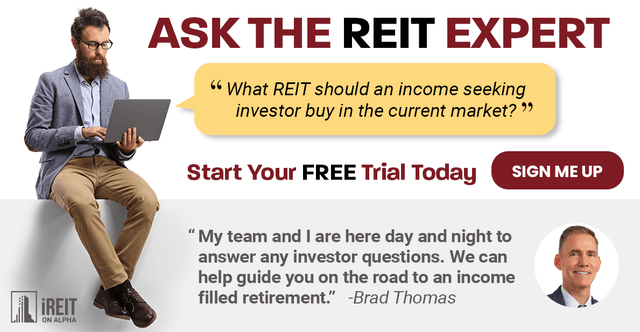 When you do, you'll also get access to the dozens of C-suite interviews I'm constantly scheduling on my Ground Up podcast. They're designed to put you in a preferable, profitable position to make 2021 yours right out of the gate.
I'd wager that's something you need after everything 2020 threw your way. So sign up today to see what iREIT can do for you!