Quote for Today:
"Give what you have. To some one, it may be better than you dare to think." – Henry Wadsworth Longfellow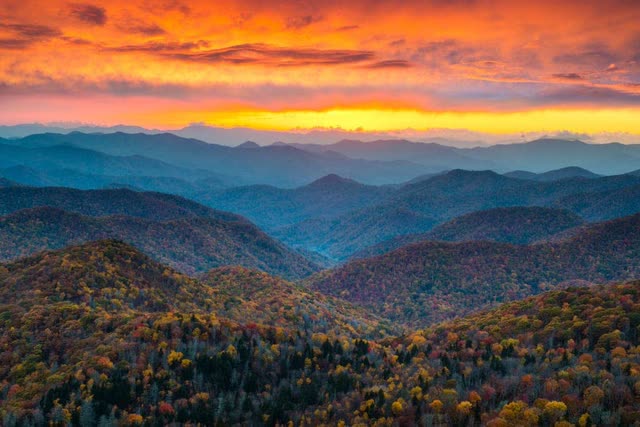 (Source)
Did you read my blog post yesterday?
It's the one where I wrote about Michael Browning, Jr., who owns and operates Urban Air, an entertainment venue and trampoline park seeing serious spikes in traffic.
A Fox Business headline about it read: "Reopened Texas [and Florida] Theme Park Performing Better Than Before Pandemic…" And there's similar news out there from other experiential companies today.
Adam Stewart, executive chairman of Sandals Caribbean resorts, says he's already seen 25% more vacation bookings this year than in 2019. Here's what he told Varney & Co.:
"People have lost their vacations. They have lost the freedom to move about… and what we're seeding today is a huge resurgence. The phones are ringing. Our calls and our booking pace is about 25% over 2019, which was one of the best years ever for travel and certainly our best year. So it's getting very, very exciting down here in the Caribbean…

"It shows you… how travel is one of the most beautiful things in the world. It shows you a different way… It's saying clearly to me that people are ready to move… They want their summer holiday."
That's outside of the U.S., sure. But what about the roughly 28,000 people who flew into Hawaii this past Saturday? That's not far off from the island-state's roughly 30,000 pre-pandemic daily arrivals.
Yesterday, Honolulu's Star-Advertiser wrote how:
"Despite doldrums in January and February, Hawaii's visitor industry has rounded the corner and taken off.

"Jack Richards, Pleasant Holidays president and CEO, said that over the past two weeks, the company has seen Hawaii bookings and travel increase by 30%.

"'We haven't seen travel demand for Hawaii this strong for over a year,' Richards said. 'I thought we would have a U-shaped recovery; it's V-shaped. January and February were terrible, but we've gone from zero to 150 [miles per hour] in two weeks.'"
That wasn't the only signs of life showing around the country though. Unfortunately, I'm quickly running out of space and the time I need to write everything I want to write. So I'm just going to point you to three MillionAcres headlines:
"New York City to Bring Municipal Workers Back to the Office."
"New York Opens Stadiums at Limited Capacity: Good News for Investors?"
"Start-Up Turning Restaurants and Hotels Into Flexible Workspaces Raises $2.5 Million."
They say that necessity is the mother of invention, and I'd say that 2020 proved that.
As for 2021? It's proving there's a whole lot of pent-up action left over from that invention that's just waiting to be released.
The World According to Commercial Real Estate
It's been a very busy morning, including putting the finishing touches on an update on Postal Realty (PSTL). It appears the United States Post Office landlord is "delivering" – pun intended – at all-cylinders.
In Q4-20, it reported $0.28 per share in adjusted funds from operations (AFFO), with 36 new postal property purchases (at $62.6 million) to parade in front of investors. iREIT on Alpha maintains a Buy rating in part due to its growth prospects, which look promising based on analyst consensus: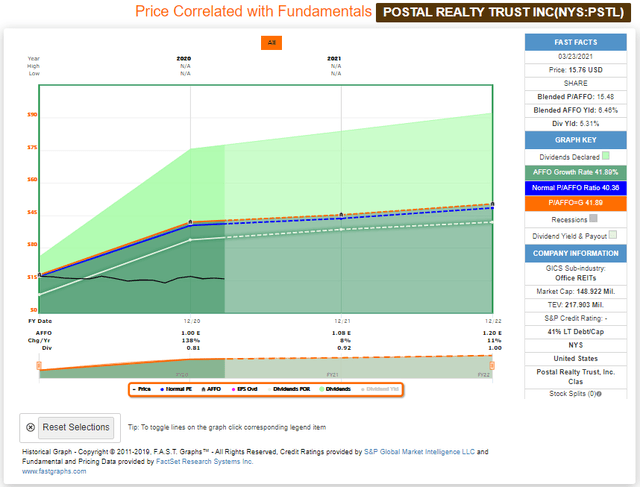 (Source: FAST Graphs)
Another high-growth REIT we're covering (though admittedly one that doesn't pay out a dividend) is Power REIT (PW). The company announced Q4-20 core FFO of $0.51/share from its portfolio of:
17 controlled environment agriculture (CEA) properties that total almost 330,000 square feet
7 solar farm ground leases amounting to 601 acres.
112 miles of railroad property.
Since I recommended this stock as part of the Small-Cap REIT Portfolio on December 31, 2020, it's returned a whopping 60.6%.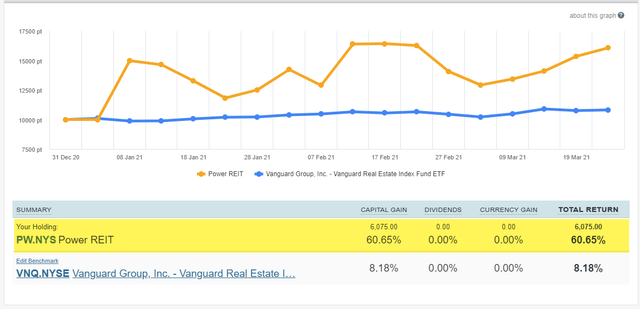 (Source: Sharesight)
Also, I'm working on my "Elite 8" list today for iREIT on Alpha members. So don't forget that we're offering 20% off during March Madness…
When you sign up, you can see how much more information The Daily REITBeat really does provide.

(Source: The Daily REITBeat)
Your Lucky Day
In honor of my son's big winnings, I decided to make it your lucky day too! I'm more than willing to spread the positivity to everyone who clicked on this blog today by providing a 20% discount to iREIT on Alpha…
When you join, you get instant access to insightful articles, profitable portfolios, and our iQ scoring model, where the Q stands for Quality.
This extremely powerful system lets data determine the best REITs to own based on their most basic and essential fundamentals.
Members have full access to this sophisticated screening tool whenever they want… as well as deep-dive details about equity REITs, mREITs, preferreds, BDCs, MLPs, ETFs, and, more.
Join this in-the-know community with a two-week FREE TRIAL that includes my new book as an added incentive to stick around.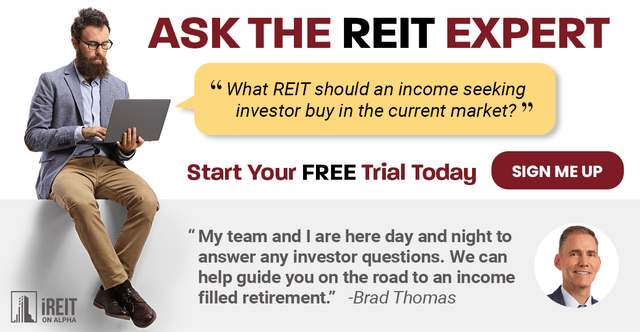 I truly think becoming an iREIT on Alpha member will be worth your while considering everything you receive. It's a long list that involves access to the dozens of C-suite interviews I'm constantly scheduling on my Ground Up podcast.
Author's note: Brad Thomas is a Wall Street writer, which means he's not always right with his predictions or recommendations. Since that also applies to his grammar, please excuse any typos you may find. Also, this article is free: written and distributed only to assist in research while providing a forum for second-level thinking.