Quote of the Day:
"I always like to look on the optimistic side of life, but I am realistic enough to know that life is a complex matter." – Walt Disney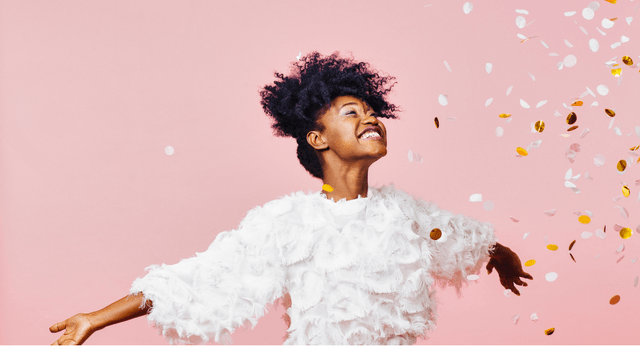 (Source: Canva.com)
The markets finished up nicely yesterday, and they appear to be set for another surge today.
The S&P 500 closed at 4,591.67 after gaining 1.17% (53.24 points). The Dow really put on a show, ending at 35,227.03 with a 1.87% jump (646.95 points). And even the Nasdaq, which had fallen out of favor for a few days there, finished at 15,225.15, locking in a 0.93% increase (139.68 points).
I have a few theories about why they're so enthusiastic all of a sudden. But they're just theories at a time when I need to cover too many actual facts. So how about you let me know what you think is going on in the comments below?
Bitcoin, as I mentioned yesterday, isn't doing so hot, however. It's down 20%+ over the past month, with very smart people – and some pretty dumb ones too, naturally – on both sides of the debate claiming victory.
Some are saying their bearish view is completely vindicated and that cryptocurrency will only fall further from here. Others believe it's a great time to buy at discount prices.
As for me, I'll admit to learning a lot from this sector's bulls the past year. But I'm still staying out of the fray, content to sit on the sidelines and watch whatever ends up happening happen.
That kind of volatility just isn't for me.
Much like being president of the New York Stocks Exchange just isn't for Stacey Cunningham anymore, it seems. It was announced yesterday that she's stepping down at the end of the year for undisclosed reasons.
Another major resignation for 2021. They really do seem to be piling up.
Major Shifts at the NYSE, and China Evergrande Makes a Move Too
Now, Cunningham's departure can't be that bad of a break considering how she's joining the institution's board of directors. Still, it's interesting how the only personal commentary on the topic I can find from her is a tweet:
"Congratulations to my friend and colleague Lynn Martin, who's been named the next president of @NYSE. The exchange's future is bright, and it could not be in better hands."
The actual press release was from Jeff Sprecher, founder, chairman, and CEO of Intercontinental Exchange, the NYSE's parent company. And he says she's simply "beginning a new chapter in her career." While The Wall Street Journal reported that she "approached ICE's leadership several months ago about moving on..."
Not even close to "incidentally," Sprecher himself will be stepping down too. And, again, there's no real explanation as to why.
One clue we have to at least Cunningham's decision is how the Nasdaq is winning the IPO revenue game. It has been for three years now, exactly how long she's led the exchange.
Still, I don't think anyone saw this management shakeup coming. Which sets it apart from the next news story I want to touch on: China Evergrande Group. Fox Business reports how its:
"… stocks and bonds fell to historic lows after Chinese authorities stepped up their involvement in the company's affairs and the indebted developer moved closer to a reorganization of its hefty international debt."
It's running up against the end of another 30-day grace period, this time on $82.5 million in interest payments. If it can't pay those by Monday, it would mean an automatic default for the company.
That triggered the Chinese behemoth to agree to work on restructuring with offshore creditors. Finally.
The World According to REITs
In the good-news-for-industrial real estate investment trust (REIT) category, Amazon (AMZN) is navigating the shipping crisis by hiring private vessels. According to CNBC, that practice isn't entirely new.
It's the volume – and results – that's attention-grabbing.
"For years, Amazon has been quietly chartering private cargo ships, making its own containers, and leasing planes to better control the complicated shipping journey of an online order. Now, as many retailers panic over supply chain chaos, Amazon's costly early moves are helping it avoid the long wait times for available dock space and workers…

"'Los Angeles: There's 79 vessels sitting out there up to 45 days waiting to come into the harbor,' ocean freight analyst Steve Ferreira told CNBC in November. 'Amazon's latest venture that I've been tracking in the last two days, it waited two days…'"
Its separate system allows it to "control where its goods go, avoiding the most congested ports."
Speaking of the online giant, we've got three pieces of data center news below.
Today is a busier day in REIT inroads in general, with another three updates listed on today's Intelligent REIT Daily. And the full list of 14 is, as always, posted at iREIT on Alpha along with plenty more charts, facts, and figures.
Do you know what else is at iREIT? An exploration of the rumors that CareTrust (CTRE) is looking for a buyer.
You can access that intriguing discussion when you sign up for your free two-week trial today!
Equinix (EQIX) will be expanding into Africa with its announced acquisition of MainOne. The West African data center and connectivity solutions provider has reach in Nigeria, Ghana, and the Ivory Coast for a total $320 million enterprise value. The deal should be finalized next quarter.
Iron Mountain IRM) signed a 20-megawatt lease with a U.S.-based Fortune 100 client at its VA-2 data center in Manassas, Virginia.
Digital Realty (DLR) successfully listed Digital Core REIT as a standalone vehicle on the Singapore stock exchange.
As you can see below, accurate or not, the CTRE rumors are making real short-term market waves…

(Source: The DailyREITBeat)
Inflation Is a Monster REITs Can Help You Beat
One of my readers recently wanted to know if I was worried about inflation – an intensely legitimate question.
The simple answer is that I definitely do have it on my mind. Fortunately though, I also have REITs.
As I wrote months ago, real estate investment trusts offer "natural protection against inflation" since rental contracts tend to include such considerations. In fact:
"… many leases are tied to inflation. This supports REIT dividend growth and provides a reliable stream of income regardless, helping to support the following fact…

"That, in all but two of the last 20 years, REIT dividend increases have outpaced inflation as measured by the Consumer Price Index."
Not bad, right?
Not bad at all! Just as long as you know which ones are worth your money at any given time – both from a valuation and quality perspective.
That's why iREIT on Alpha gives members ahead-of-the-curve advice on what's what in REIT-dom through:
Insightful articles
Profitable portfolios
Proprietary tools…
This is your chance to try us out – without any strings attached. Activate your two-week free trial period now and see if iREIT is right for you.
I can't wait to show you everything you'll have at your disposal when you do!