After a couple of good years volatility investments, PHDG & VQT fail to deliver value in 2015.
Here's the performance PHDG, VQT and SPY during 2013.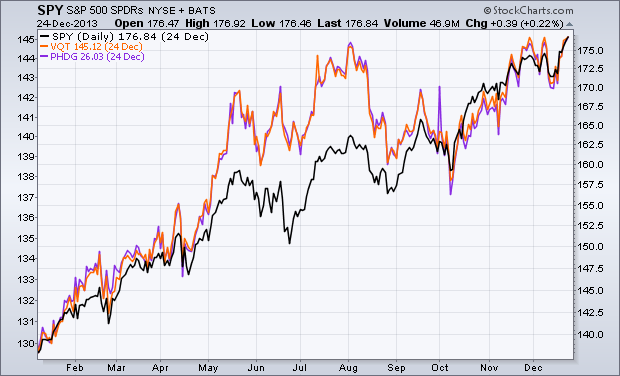 Here is the performance of all three in 2014.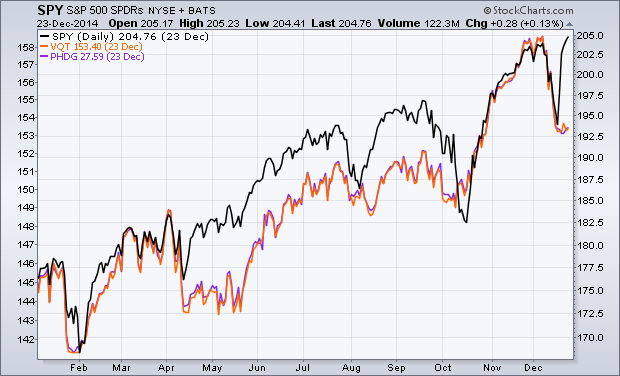 Here is the performance of all three in 2015.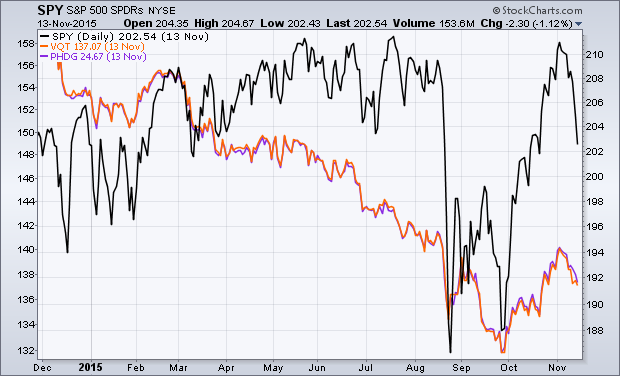 Here is a look at $VIX over the last three years.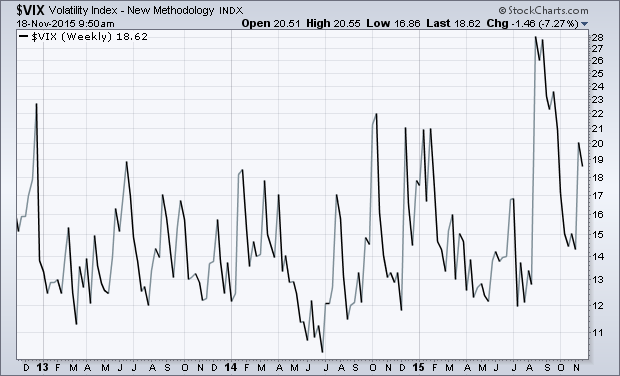 It is hard to make out any obvious change of character but it does look like $VIX may have trended down a bit from high levels at the start of the year and then shot up in August.
Regardless, PHDG and VQT clearly had a difficult time moving between exposure to the S&P 500, Cash and VIX during the year which resulted in poor performance.
It is a pretty disappointing development but not the fault of the products. It is just another example of how investment can at times perform in unexpected ways.
I used the recent rally in PHDG to exist my position.
Disclosure: I/we have no positions in any stocks mentioned, and no plans to initiate any positions within the next 72 hours.
Additional disclosure: No investment recommendations have been made in this article. Investing involves risk including the loss of capital. Conduct your own research before making any investment decision.