HDFC bankhas broken out of a leading diagnal pattern formation and is headed higher to 616/646. The bullish view will be cancelled if the stock breaks 549.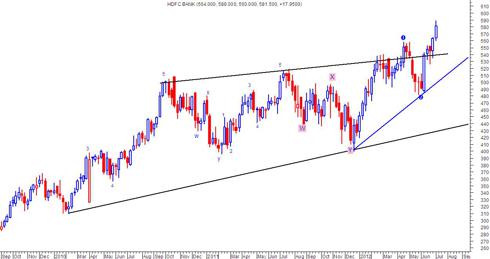 Mohan Raghav
CEO, Financial Markets Algorithms
Web: www.financialmarketsalgorithms.com
blog: fmatechnicals.blogspot.com/
Twitter: camohanraghav
Disclosure: I have no positions in any stocks mentioned, and no plans to initiate any positions within the next 72 hours.