The 20th
On September 20th 2018, the S&P 500 index reached its all-time high, at 2,940.91.
Only three months (and six days) later, at 2346.58 on December 26th 2018, we were 20.21% lower (from peak to trough), something that we haven't see in a long-long time (since early 2016)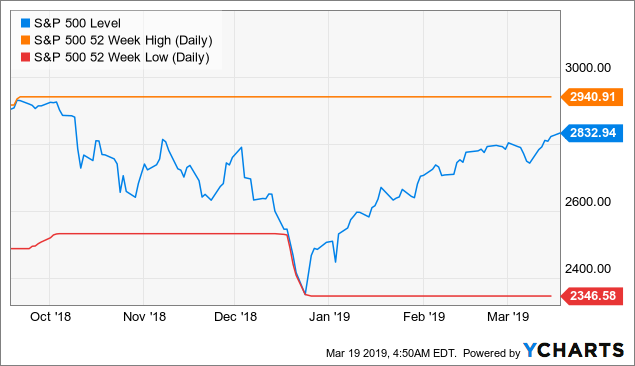 Tomorrow is the 20th again and what a different "20th" it is!
In three months the S&P 500 lost ~20% of its value. Then, in the following three months, the S&P 500 has added ~20% to its value. Is there a "3 months time frame, leading to a 20% move", pattern in here?...
YTD Total Returns: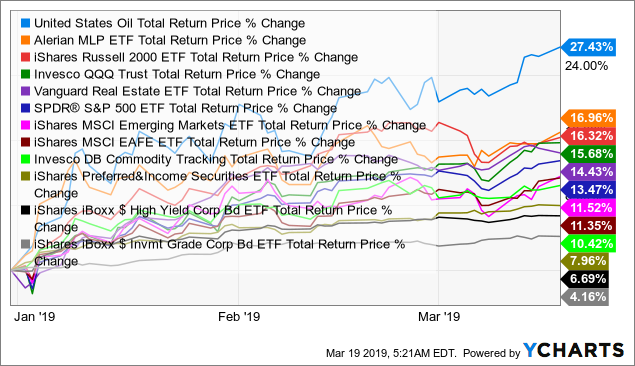 20% Return
Here's what we experienced from September 20th till Christmas (on a daily closing level basis):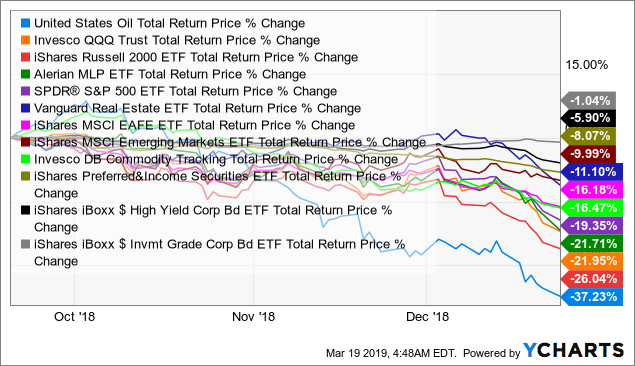 In one word: Ouch!!!
...and here's what we experienced from Christmas till March 18th, inclusive (on a daily closing level basis):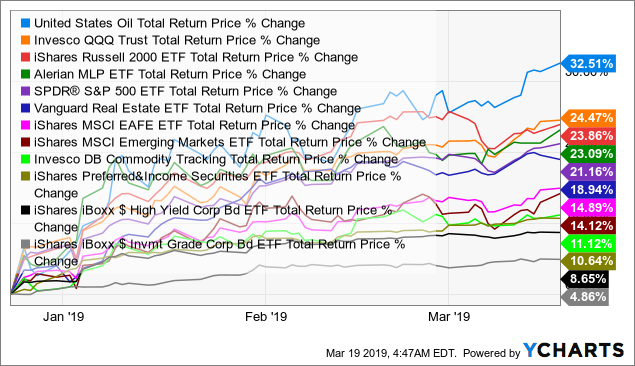 In one word: Wow!!!
Tomorrow is the 20th again... (about) three months since the beginning of the ~+20% recovery, that was preceded by a ~-20% meltdown.
Let's hope that this upcoming "20th" is (going to be) different, and won't mark a sudden change to the very positive sentiment we are currently benefiting from.
Having said that, keep in mind the following:
Better be prepared than sorry!
20 Rules
@charliebilello wrote down some rules of thumb in regarding the markets and/or investing (in general) that I find to be interesting and important:
My favorite three rules are no. 1, 6, and 20. What are yours?
20 Hours
Thanks for all those who already subscribed to the The Wheel of FORTUNE, a most comprehensive service, covering all asset classes: common stocks, preferred shares, corporate and sovereign bonds, baby bonds, options, currencies, commodities, ETFs, CEFs, etc.
In light of...i) ... the number of subscriptions picking up steam;ii) ... us becoming aware that many readers - even our own followers - are unaware of the current special offer/sale; andiii) ... our genuine wish to allow you cross the "20th" Rubicon safely;
...we are extending our offer - 12% discount to our base fees - for another day. Nevertheless, since it's already 4am ET as I write, you actually have only 20 hours left to make the right choice and take advantage of the current deal, part of The Wheel of FORTUNE's 2nd anniversary celebrations!
Earlier this week we told you about Mike Oldfield and Maggie Reilly and their fantastic song "Moonlight Shadow". Let's end this campaign with another hit song by this duo.
The name of the song is "To France", and although our current offer doesn't include a free flight ticket to France (though, not a bad idea...), the lyrics seems appropriate for the current stance of the markets...
Taking on water,Sailing a restless seaFrom a memory,A fantasy.The wind carriesInto white water,Far from the islands.Don't you know you'reNever going to get to France.
Source: Mike Oldfield - "To France"
Mike Oldfield and Maggie Reilly worked together for many-many years, showing how a long-standing, fruitful, cooperation can produce great results. 
That's reminding me of my very own experience/cooperation with @Trapping Value, a fantastic partner to associate with that combines the highest level of professionalism, combined with a great sense of humor, attention to details, and a great affection to people whose names carry the initials DT, BT, or PY.
I just wrote this reply to a comment on a thread, and I feel it's worthwhile sharing it here too:
'I may have to sign up as Trapping value seems to be ahead of the game'

You bet!@Trapping Value alone is worth the Wheel of Fortune annual fee (truth is, that other guy - whatever is name is... - is only disturbing... and I'm an insider, so take my word for it)

Btw, we are extending our sale/deal till the end of today, so 20 more hours to join while the 12% discount is still on!No more extensions/deals, and that's a promise!!!

See you on the Wheel (where we - well, mostly TV... - try to make a small type) of FORTUNE!
We're looking forward to welcoming you to our Wheel of FORTUNE!

The Wheel of FORTUNE is a most comprehensive service, covering all asset-classes: common stocks, preferred shares, bonds, options, currencies, commodities, ETFs, and CEFs.
Take advantage of the two-week free trial, and gain access to our:
Monthly Review, where all trades are monitored.
Trading Alerts. We don't trade every day, but we issue one trade per trading day, on average.
Model Portfolio, aiming at beating the S&P500 performance.
"Getting Ready For 2019", a 19-part series, featuring our top picks across eleven sectors plus eight segments.