I have a dream, a song to sing

To help me cope with anything

If you see the wonder of a fairy tale

You can take the future even if you fail

I believe in angels

Something good in everything I see

I believe in angels

When I know the time is right for me

I'll cross the stream, I have a dream
"I Have A Dream" - ABBA >>> "We Aim To Fulfil It" - Wheel of Fortune
Deutsche Bank (DB) is wondering are we at the start of a long-term reversal from growth/tech large-caps into value/cyclical small-caps.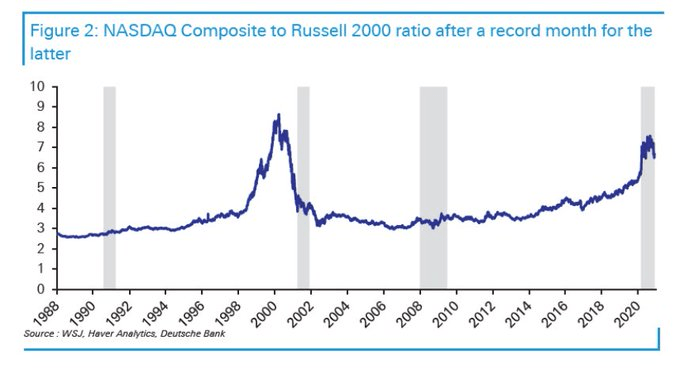 That's an interesting question indeed, however before dealing with the macro, perhaps it would be wise to deal with the micro.
As a matter of fact, we wonder about an exact similar possible reversal, except that our "wondering" involves Deutsche Bank...
1. A possible reversal of DB versus the broader stock market (SPY)?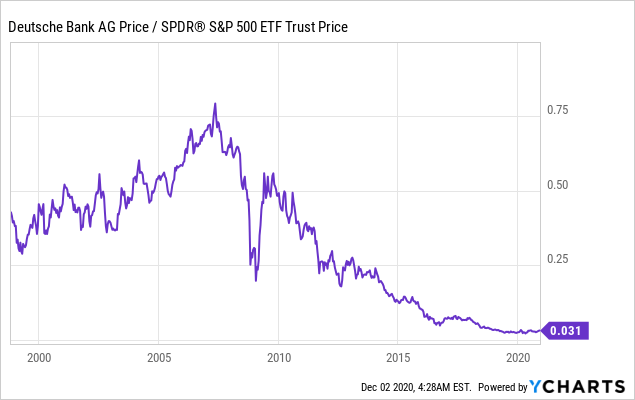 2. A possible reversal of DB versus the broader German stock market (EWG)?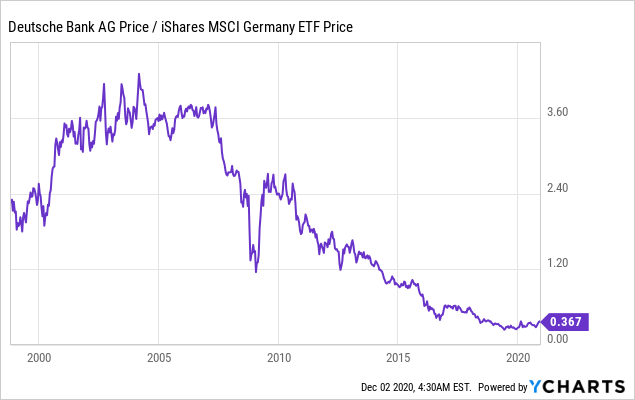 3. A possible reversal of DB versus the European banks benchmark (EUFN)?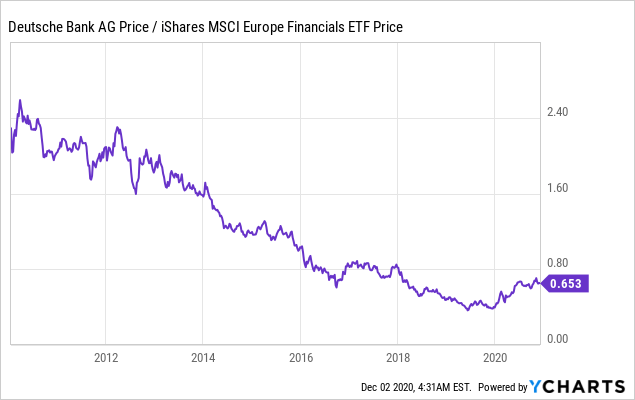 Before you wonder how others are looking, you might wish to take a close look at the mirror...
-------------------------------------------------------------------------------------
Wheel of FORTUNE is a one-stop-shop, covering all asset-classes (common stocks, preferred shares, bonds, options, commodities, ETFs, and CEFs), across all sectors/industries, through single trading-ideas and model-managed portfolios.
The extremely-wide scope of the service allows us to cater all types (of investors) and (investment) needs/goals, making WoF a true one-service-fits-all.

Our offering includes, but isn't excluded to, the following:
Weekly macro coverage.
Trading Alerts. Over 250 suggestions a year, on average, across all asset-casses, sectors, and industries.
Trading Alerts Directory, where you track each and every suggestion we ever made, including current data, risk rating, upside potential, and links to the relevant/original articles.
Funds Macro Portfolio. A plain-vanilla portfolio which is solely based on up-to-25 funds), for those who wish to keep it as simple as possible (This portfolio - which is only a small part of WoF - is what our second service, Macro Trading Factory, is all about).