The Final Countdown: Wheel Of Fortune's Top-10 Trades Of 2020 - No. 9 (Robert Lewandowski)
Dec. 23, 2020 8:01 AM ET
Archrock, Inc. (AROC), ASC, ASPN, BGSF, BKR, BOOM, CHX, CLB, CMRE, CPLP, DHT, DKL, DLNG, DRQ, DSSI, EURN, FI, FRO, FTI, GLNG, GLOG, GLOP, GLP, GMLP, GNK, HAL, HLX, HMLP, INSW, KNOP, LPG, NAT, NM, NMM, NOV, OII, RES, SB, SBLK, SFL, SLB, SPY, SRLP, STNG, TGP, TK, TNK, TNP, TS, TSLA, USAC, USDP, WHD
XPRO, HMLPF, NEX, PBF, ACGYF, AKRTF, BGSWF, CGGYY, CGPVF, CMRE.PR.B, CMRE.PR.C, CMRE.PR.D, CMRE.PR.E, DLNG.PR.A, DLNG.PR.B, EFXT, FUGRF, GLOG.PR.A, GLOP.PR.A, GLOP.PR.B, GLOP.PR.C, GLP.PR.A, GMLPF, LBRT, MDIKF, NESR, NM.PR.G, NMPRH, OYIEF, POFCF, POFCY, PSYTF, PUMP, SAPMF, SAPMY, SB.PR.C, SB.PR.D, SBFFF, SBFFY, SBLKZ, SBOEF, SBOEY, SKPBF, SLCA, SUBCY, SEAL.PR.A, SEAL.PR.B, TGSGY, TGSNF, TNISF, TNISY, TNP.PD, TNP.PR.E, TNP.PR.F, TNRSF, VTOL, WDGJF, WDGJY, WYGPF, WYGPY, YZCFF
4 Comments
Please Note: Blog posts are not selected, edited or screened by Seeking Alpha editors.
Summary
With only 9 days left until 2020 is over, we've started the final countdown, presenting Wheel of Fortune's top-10 trades over the past year.
We had to set a few basic rules in order to make sure that the list isn't solely comprised of option trades.
Nonetheless, even after these rules have eliminated many successful trades, we still have plenty to choose from.
Ladies & Gentlemen, it's our great pleasure to introduce to you at no. 9 the Hoegh LNG Partners group.


Follow us on Twitter @TheFortuneTell5
---------------------------------------------------------------------------------
The Final Countdown
During the last 10 days of 2020, we are revealing Wheel of FORTUNE's top-10 trades for 2020.
In order to qualify for the elite-squad we've set a few simple rules:
Opening date of the trade must be inside 2020. Trades that were opened in prior years, no matter how successful they've been this year, are out!
A symbol can appear only once in the series, even if more than one trade involving this symbol is eligible.
Only trades involving common stocks, preferred shares, corporate bonds, or naked/non-secured/non-hedging options are eligible.
Excluded trades: Sale of covered CALLs or cash-secured PUTs. Had we include these types of trades - they would fill up the entire top-10 list (showing 4-digit annualized total returns).
Eligibility is based on market closing prices on December 21, 2020.
Simple, clear, and fair.
We're taking advantage of this series to not only present the winning trade, but also all other trades related to the same family/symbol.
The final countdown starts with...
Number 9 (Robert Lewandowski)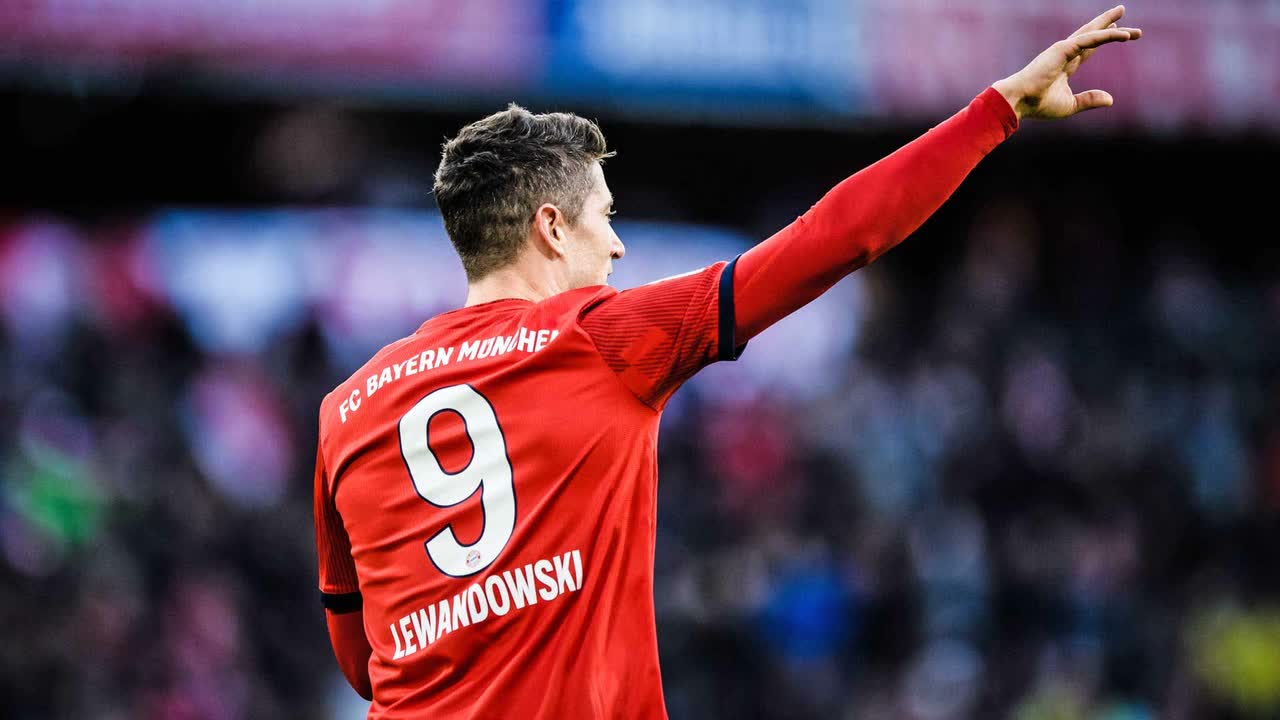 Hoegh LNG Partners LP (HMLP)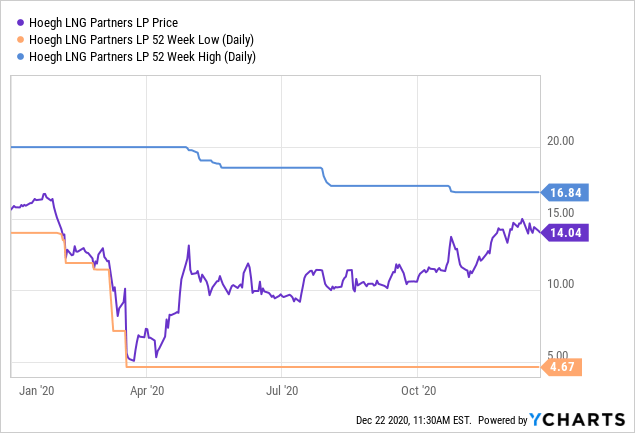 Höegh LNG Partners LP 8.75% CUM PFD A (HMLP.PA)
| | | | | | | |
| --- | --- | --- | --- | --- | --- | --- |
| Symbol | Purchase Date | Purchase Price | Current Price | Sale Date | Sale Price | Total Return |
| HMLP-A | 03/19/2020 | 11.00 | 26.04 | | | 151.64% |
| HMLP-A | 03/18/2020 | 12.50 | 26.04 | | | 121.45% |
| HMLP-A | 03/12/2020 | 13.00 | 26.04 | | | 112.93% |
| HMLP-A | 03/09/2020 | 20.25 | 26.04 | | | 36.69% |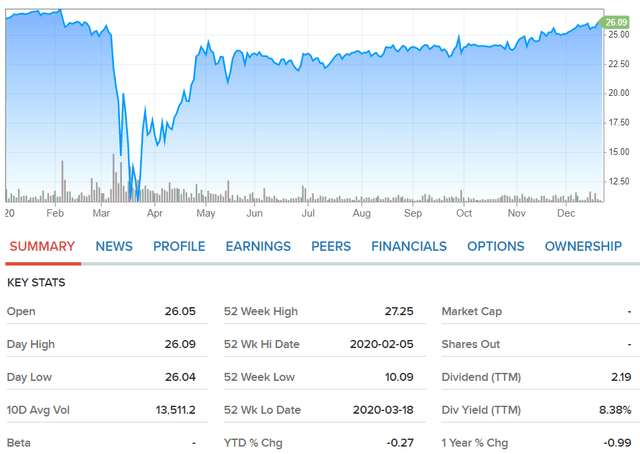 Timing is Everything!
Tesla (TSLA) has just joined the prestige S&P 500 index (SPY), and you can join the even more-prestigious' Wheel of FORTUNE service.
Even the guys at Charles Schwab suggest you should closely watch the moves of our Wheel as we head into 2021...

These days (until the end of the year), we are exposing our service's 10 best trades of 2020; we count down backwards, revealing one trade a day.
Join the service, and make sure you you gain access to our trading suggestions in advance, not retrospectively.
Instead of reading about our top-10 trades of 2021 a year from now, when the show is already over, why don't you take a front row seat, before the show even started?
It's only when the tide goes out that you learn who has been swimming naked. - Warren Buffett
Don't swim naked. Don't swim alone. Use the life/safety Wheel!
You Don't Want to Miss Out on our Holidays' Sale and the '2021 Game Plan' Series that Started Last week:
Additional parts are due before year-end. Join Wheel of fortune now to see our entire 2021 investment strategy collection.

-------------------------------------------------------------------------------------
Wheel of FORTUNE is a one-stop-shop, covering all asset-classes (common stocks, preferred shares, bonds, options, commodities, ETFs, and CEFs), across all sectors/industries, through single trading-ideas and model-managed portfolios.
The extremely-wide scope of the service allows us to cater all types (of investors) and (investment) needs/goals, making WoF a true one-service-fits-all.

Our offering includes, but isn't excluded to, the following:
Weekly macro coverage.
Trading Alerts. Over 250 suggestions a year, on average, across all asset-casses, sectors, and industries.
Trading Alerts Directory, where you track each and every suggestion we ever made, including current data, risk rating, upside potential, and links to the relevant/original articles.
Funds Macro Portfolio. A plain-vanilla portfolio which is solely based on up-to-25 funds), for those who wish to keep it as simple as possible (This portfolio - which is only a small part of WoF - is what our second service, Macro Trading Factory, is all about).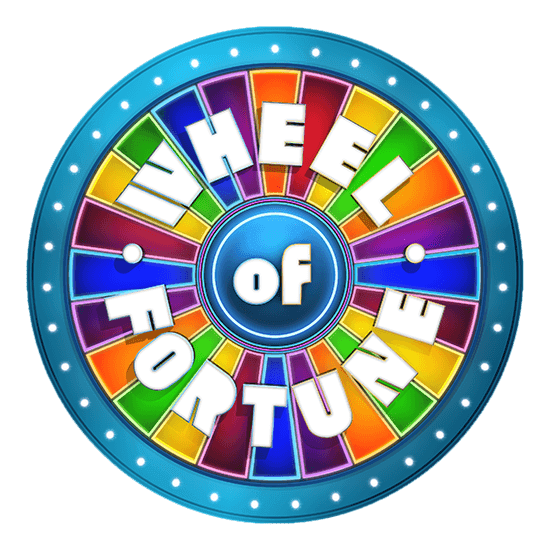 Follow us on Twitter @TheFortuneTell5

Seeking Alpha's Disclosure: Past performance is no guarantee of future results. No recommendation or advice is being given as to whether any investment is suitable for a particular investor. Any views or opinions expressed above may not reflect those of Seeking Alpha as a whole. Seeking Alpha is not a licensed securities dealer, broker or US investment adviser or investment bank. Our analysts are third party authors that include both professional investors and individual investors who may not be licensed or certified by any institute or regulatory body.