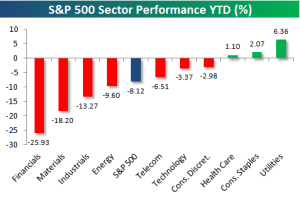 When you are Swing Trading you want to trade the strongest stocks in the best performing sectors. This is how we make the BIG money that we are looking for.
Instead of trying to bottom fish and hoping a cheap stock comes back, doesn't it make a whole lot more sense to just go with the stocks that are outperforming the market?
Seriously; I see many traders losing money because they refuse to do the one thing that would put the odds in their favor. Only buy the strongest stocks in the strongest sectors. Just doing this is going to make your job as a swing trader so much easier.
So how to we go about finding these strong stocks?
The first thing you need to know is what are the sectors and the stocks in that sector. TheSelect Sector SPDR's make that easy.
Once you are there, click the View Sector Tracker.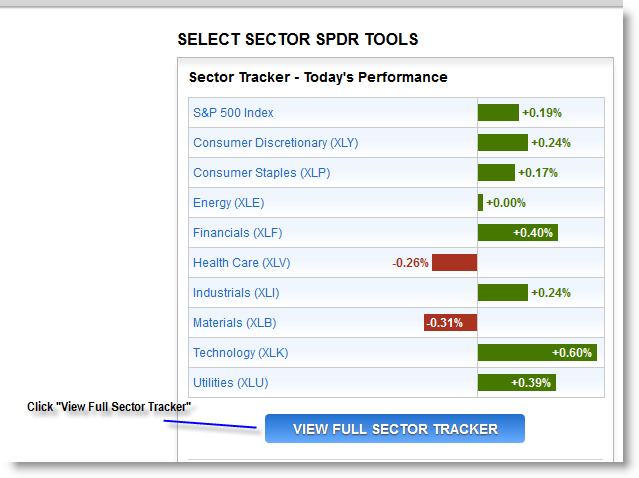 That will give you the ability to view each sector and how it has been doing in the time frame you chose: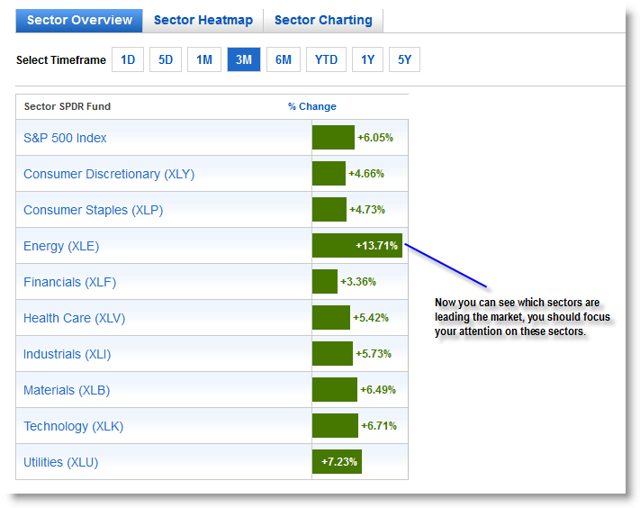 I like to look at the sectors over the last 3 months, that gives you enough time to see what is performing well but not getting "Long in the Tooth".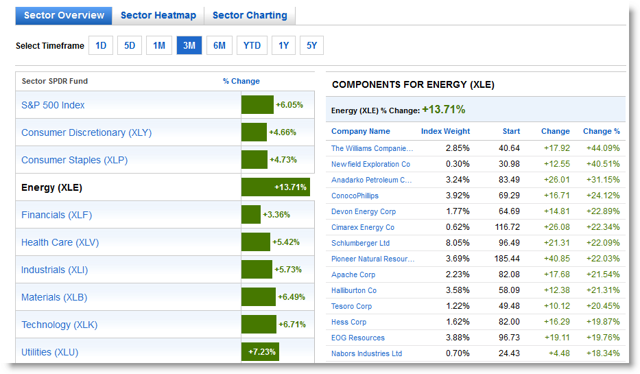 Click on Image to See Full Size
When you click on each sector, you can see the best performing stocks in that sector. I am going to use Newfield Exploration. So now that you know one of the best stocks in the best performing sectors is, you just now need to know when to enter.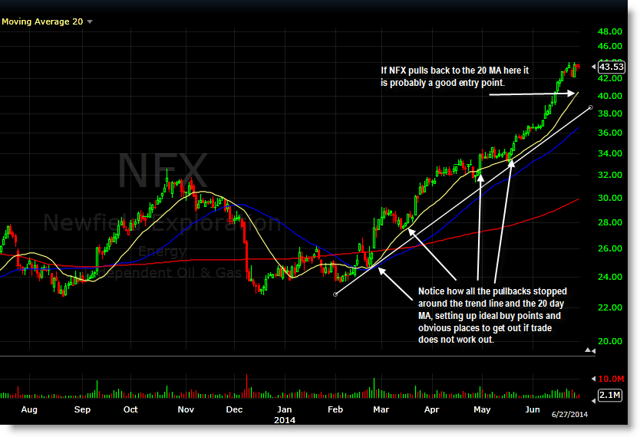 Click on Image to See Full Size
So looking at a chart of NFX we can see it is in a solid uptrend. We just need to wait for the optimal entry point. In this case I drew a trend line that follows the trend pretty well and you can see how the pullbacks to the 20 MA have been stellar entry points. So all you should do now is put NFX on your watch list (along with some of the other stocks in the XLE). Then keep an eye on it for it to pull back to the 20 MA for your entry.
By only Swing Trading the strongest stocks in the strongest sectors you will be putting the odds squarely in your favor. Of course if you don't have the time to do all this analysis, this is where using the services of a Professional Stock Picking Service will come in handy as they will do all the research for you.
For more swing trading strategies, please see: Swing Trading Strategies