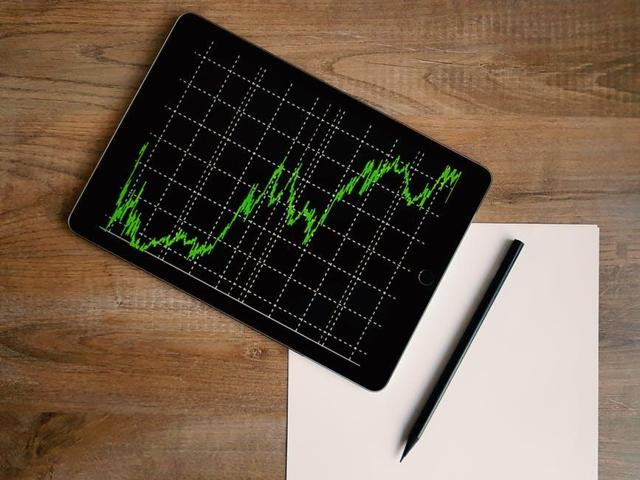 This 2018, investors are well-advised to remain cautious. However, money managers are bullish this year.

Citing a survey by the Bank of America Merrill Lynch, CNN Money said about 58 percent of global money managers believe the stock market has already breached record-highs or is poised to expand even later this year. Evident to this is the S&P 500's current levels, which have jumped four times from their lowest during the 2009 financial crisis.
This perception is also supported by the evident growth clocked in by several companies across various industries.
Here are three firms seeing exponential growth since the early part of the year:
1. PotNetwork Holdings, Inc.
PotNetwork Holdings, Inc. (OTCMKTS:POTN) is a cannabidiol revolutionizer, having several units devoted to the development and progress of the CBD industry.
Although PotNetwork has been making waves for the past few years, the firm continues to see record growth in each passing year and 2018 is not an exception. Rather, another breakthrough year.
Based in Florida, the firm posted $2 million in sales revenues for the month of April. The figure is nearly double the $1 million topline PotNetwork enjoyed in the same month in 2017.
The record-breaking sale is boosted by its wholly owned subsidiary Diamond CBD, Inc., which has a wide range of premium quality products to offer in retail stores spread across the 50 American states where all its products are legal. The most favored of these products, according to the 2018 Investor Relations FAQ, are Diamond CBD's Vape Additive, Liquid Gold Vape Juice, Chill Gummies, Tinctures and Biotech Creams.
2. Chipotle Mexican Grill, Inc.
Chipotle Mexican Grill, Inc.'s (NYSE:CMG) performance so far this year is seen as a beginning of a long-awaited rebound, according to InvestorPlace. This normalization can be attributed to its new CEO from Taco Bell and favorable first-quarter financials, driving the food company's year-to-date stock value up by nearly 50 percent, and by 70 percent from its 2018 low in February.
Luke Lango, an equities trader, who used to be bearish on CMG himself, now views that the tide has started to turn for the firm.
"Chipotle stores started filling up again, and the new CEO gave me faith that a Taco Bell-like turnaround was coming to Chipotle (that means targeted advertising, store redesigns, and menu innovations)," Lango said.
3. Netflix, Inc.
The world's leading online entertainment service provider, Netflix, Inc. (NASDAQ:NFLX) has outpaced other tech giants like Facebook, Alphabet, and Amazon, whose public relation officers have a load to take care of.
Lango noted that Netflix has so far been safe from any regulatory or market threats this 2018. This is coupled with the company's strong financial report for the first few months of the year. All these factors have driven NFLX up 70 percent, year-to-date.
"At this point, it seems that Netflix has reached escape velocity and is marching towards becoming the world's biggest entertainment company," Lango added, but nevertheless warned investors to remain cautious.
The equity trader still believes the stock is still overvalued at $320 apiece, well-above his estimated value at only $290.
As 2017 became a bullish year for many investors, 2018 may pose similar or even better results. These three firms are just a few that should be on every investor's radar.
Disclosure: I/we have no positions in any stocks mentioned, and no plans to initiate any positions within the next 72 hours.