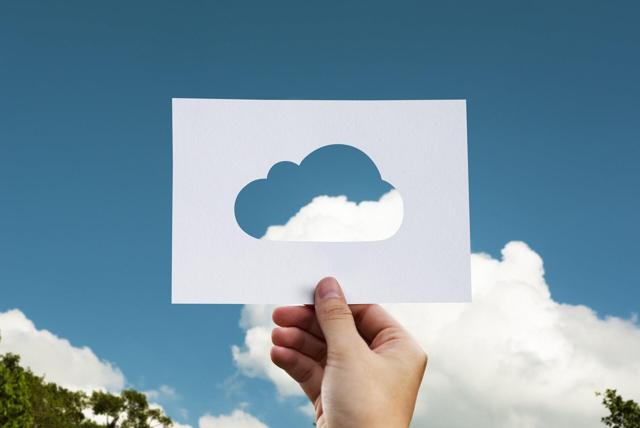 Cloud technology is on the rise today as just like recent developments and innovations in tech, it gives convenience to its users. As a result, more and more companies are now integrating it into their business operations, improving their productivity and growth.
Back in 2017, Gartner conducted a survey to see how many businesses have been using cloud computing. Its results showed that in small and medium-sized businesses, 62 percent have already adopted the said technology. The same survey also indicated that 33 percent are in the planning or testing stage of incorporating the cloud.
At the time of its introduction in 2007, there was a lot of skepticism toward the cloud, with The New York Times' John Markoff saying that no one was prepared to "gamble on cloud computing just yet." Now, it rose to the top of the hardware and software market. Last year, the overall spending on the cloud was estimated at $246.8 billion compared to 2012's $109 billion.
One may ask what the buzz is all about. So to further detail, Salesforce, one of the companies providing the technology, defined cloud computing as "a kind of outsourcing of computer programs." With its help, users can access files, applications and software in any location and without the need of his or her computer's hard drive. The data are also stored online, thus the convenient access.
Another benefit is that the cloud's assimilation into companies will allow them to set up remote workspaces. This will be extremely beneficial to the employees as they do not have to experience the daily hassle of commuting to and from their offices. This kind of setup will also give persons with disabilities and those with small children an opportunity to work without leaving the comforts of their homes, and in effect, it will also help companies establish a workforce with more inclusion.
There is also the advantage of having backups and recovering them when a local data breach has occurred in businesses. As a result, they can gradually stop depending on manual backups and physical infrastructure in storing their information.
A 2017 Better Business Bureau survey detailed that despite their critical data being inaccessible, 35 percent of companies stated that they can still earn profits for more than three months.
The cloud has evolved beyond computer software as mobile apps dedicated to such platform have been emerging here and there. Some of the popular apps include Dropbox, Mega, iCloud, OneDrive and Google Drive, per TechRadar.
With the cloud now at the peak of success, many companies are also hoisted, especially those that trusted the platform during its early days. Here are some stocks of businesses that will further rise along with the cloud.
1. Alphabet
According to Kiplinger, even though Google's parent company, Alphabet (NASDAQ:GOOGL), did not create the cloud, it was the first to mix virtual operating systems, a huge scale and distributed computing, leading to the development of the cloud.
Currently, Alphabet has established 15 cloud data centers, situated in countries such as the U.S., Chile, China, and Finland.
Google's 2017 capital spending has reached over $13 billion, and the company used it in providing support to a business that recorded more than $110 billion worth of revenues in that same year. Aside from Google service ads, these revenues also include Google Cloud.
2. Amazon
Amazon (NASDAQ:AMZN) also has found its way into Kiplinger's list. The well-renowned e-commerce company uses the cloud for its transactions and records. It also developed its own cloud infrastructure called Amazon Web Services (AWS) and sells it for other companies' use.
The publication stated that Amazon's cloud is the biggest in the world as it established 54 "Availability Zones" on a total of 18 locations across five continents. It also has plans to set up four more in the U.S., Sweden, Hong Kong, and Bahrain.
Revenues from its cloud services contributed to the further growth of Amazon's shares thanks to its outstanding performance in terms of profit. AWS' overall revenue last year was worth $17.46 billion, and its income was recorded at $1.35 billion.
This outcome has subsequently pushed the net worth of Jeff Bezos, Amazon's CEO, and founder, to roughly $130 billion as of March 2018. It also propelled him to the top of the list of the world's richest person.
3. Veeva
Per The Motley Fool, the stocks of Veeva (NYSE:VEEV) enjoyed a 40 percent increase in 2018. The said company supplies cloud services to healthcare companies, and it managed to beat the approximations of analysts for the first three months of the year, thanks to the surge in its earnings and strong performance in sales.
The firm's revenue also reached $195.5 million or an annual equivalent of 22 percent. Analysts' estimates were $6.6 million lower.
Some of the products Veeva provides are its Vault Clinical Suite and Vault RIM Suite. The former fuses clinical operations and clinical data management, and the Veeva Vault Platform was used in creating its clinical applications. On the other hand, the latter "provides fully integrated regulatory information management (RIM) capabilities on a single cloud-based platform."
4. RESAAS Services Inc.
Finally, there's RESAAS Services Inc. (TSXV:RSS, OTCMKTS:RSASF). Just like Veeva, it is a unique entry here as it delves in providing cloud services to real estate companies.
On May 31, Proactive Investors reported that the company's revenue for the first quarter of 2018 was recorded at CA$139,421. In Q1 2017, RESAAS' income was only at CA$116,093, 20 percent lower than this year's. Its services given to new clients have played a significant role in its growth.
In addition, RESAAS anticipates a continued increase in its revenue as its platform makes its way into the commercial market. In early May, RESAAS stated that for the fiscal year 2018, it would concentrate on further building up its sales.
In the previous year, RESAAS' revenue was 50 percent higher than 2016, and 90 percent of it came from recurring income.
RESAAS' cloud platform lets real estate brokerages and multiple listing services distribute data and transactions, as well as providing a means of communication, to its agents all over the world. In 2016, Financial Post elaborated that with the help of its platform, agents can expand their professional and even personal connections.
These four stocks provide services to various industries, but they all have the common denominator of using cloud technology. And with more businesses looking for ways to use such tool for their operations, it is certain that these stocks will soar with the cloud.
Disclosure: I/we have no positions in any stocks mentioned, and no plans to initiate any positions within the next 72 hours.