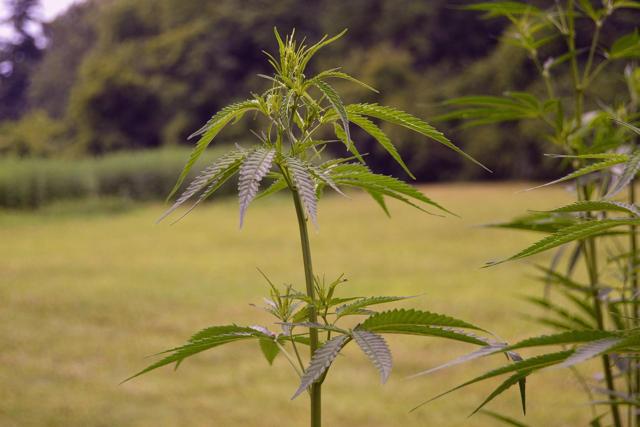 First impressions may last, but they don't always tell the full story, and if you don't look closer, you may miss some of the finer details.
Such is the case for buying new things or ordering new food, or looking at works of art, and well, checking which marijuana company you want to invest to. In fact, it's almost always the case for small marijuana companies, which unsurprisingly, hasn't caught the attention of most investors.
In this case, however, bigger does not automatically equate to better, as getting first dibs on a small company means larger returns whenever the company takes off. And seeing as the marijuana industry has nowhere to go but up, securing the growth of your wealth is no longer a pipe dream. And as quick reference, here are some under-the-radar marijuana stocks that you need to keep an eye out for:
CannaRoyalty
When people hear about marijuana stocks, they usually hear about big Canadian companies like Canopy Growth. However, this U.S. based marijuana company is slowly making waves of its own. Utilizing a business model similar to that of Auxly Cannabis, CannaRoyalty is highly focused on its distribution operations. In fact, it's currently the largest cannabis distributor in California, and actually owns several cannabis brands itself.
For those who are wary of both investing and marijuana stocks, starting small with under-the-radar companies is a good place to start and test the waters. (Source)
The company formerly used a royalty-streaming model that have paid off really well, and you can still see some references to it on the company's website. For example, Aurora Cannabis, a company that CannaRoyalty previously invested in, recently acquired Anandia Laboratories for 115 million in Canadian dollars.
PotNetwork Holdings
Second on the list is PotNetWork Holdings, Inc. (OTCMKTS:POTN), a Colorado-based holding company focused on the marijuana industry. Although not as small as CannaRoyalty, the company's fairly young age puts it under the radar, although its standing in the industry says otherwise.
Focused on shareholder growth and its subsidiaries, POTN has proved its competence in the industry more than once, garnering massive revenue for its size at an annual rate. Its success in the industry is largely anchored by its subsidiary, Diamond CBD, which is responsible for the distribution of POTN's recognizable brands.
Currently one of the largest cannabidiol (CBD) manufacturers in the country, Diamond CBD has managed to curate a consumer audience that has anchored in success for the company, even pushing its monthly revenues to double itself.
At the moment, POTN is pushing efforts to become a fully reporting SEC company, which is in line with its plans to uplist and provide more transparency to its shareholders and consumers.
OrganiGram Holdings
When it comes to under-the-radar, no company can go further than OrganiGram. Boasting low-cost production, a diversified product line, and introducing itself as an under-the-radar Atlantic producer, OrganiGram focuses on oils and other dried cannabis alternatives.
With its only production site based in Moncton, New Brunswick, the company is able to keep its prices low, and its production units maximized. Currently, the company is valued at 29 times forward earnings, effectively making it one of the cheapest marijuana stocks available on the market.
Of course, these marijuana stocks aren't for everyone, and as with any investment, these stocks come with risk. Still, for anyone who chooses to start small and see where they can go moving forward, these stocks are a really good starting point.
Disclosure: I/we have no positions in any stocks mentioned, and no plans to initiate any positions within the next 72 hours.