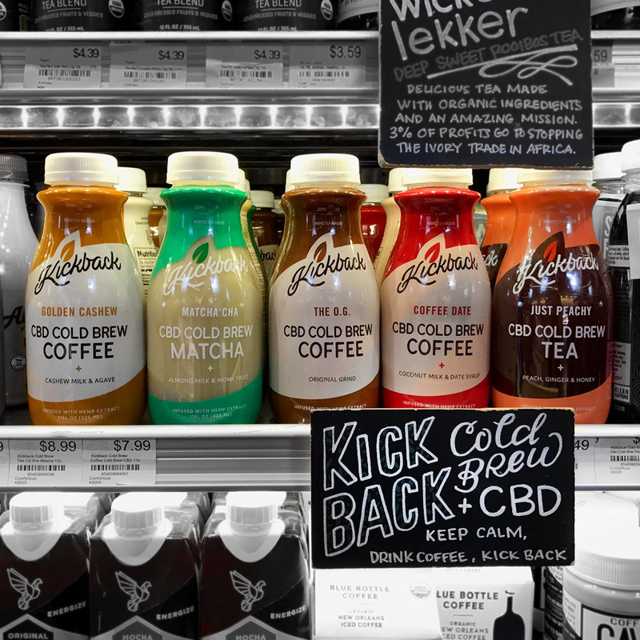 (Photo by Deceptitom via Wikimedia Commons. CC BY-SA 4.0)
The cannabis industry has grown exponentially over the last year. Spending in this market is projected to reach at least $57 billion by the year 2027.
Legal cannabis revenue in the U.S. alone is projected to hit $23.4 billion by the year 2022, whereas Canada is projected to generate at least $5.5 billion by the same year. The cannabis sector is just beginning and has sparked a wave of innovation and a number of promising ancillary industries. The most interesting of these is CBD, a hemp derivative of cannabis that does not create the same high as traditional THC laden marijuana.
Legalization has created tremendous opportunities
According to Business Insider, marijuana-infused beverages could easily become a $600 million market in the U.S. alone over the next four years. Cannabidiol-infused (CBD) drinks are projected to account for $260 million of the market, and the remaining $340 million would be taken by tetrahydrocannabinol-infused (THC) beverages.
CBD beverages represent a market that could be bigger than soda. In October, Coca-cola squashed rumors that they would enter the CBD beverage market. This came as a surprise to many observers as the legalized marijuana market is predicted to overtake soda sales by 2030. Big Alcohol has also been rattled by the rise of marijuana with Heineken releasing the CBD version of their beer "Hi-Fi hops" alongside their THC equivalent.
Small brands are the true innovators
The fact is that big companies like Coca-Cola and Pepsi don't innovate, they acquire. While Coke quickly distanced itself from the CBD space don't expect them to be gone for long. It's more likely that they'll take a back seat and watch the industry develop as it gains traction. When the moment is right these giants will make their moves, through acquisition.
This means that rather than investing in big label soda companies investors should be looking at potential acquisition targets.
An interesting example in the CBD sector is The Alkaline Water Co. (OTCMKTS:WTER) (CSE:WTER)
Based in Arizona, the Alkaline88 team recently entered into an agreement with the American National Products Inc. (ANP) to both develop and distribute CBD products moving forward. The company did this through its wholly owned subsidiary A88 Infused Beverage Division, Inc. (A88 Infused).
Speaking about this new agreement, Alkaline Water CEO and President Richard A. Wright said, "The depth of knowledge and expertise provided by ANP will ensure that A88 Infused is able to introduce some of its infused beverages to market by the end of this calendar year."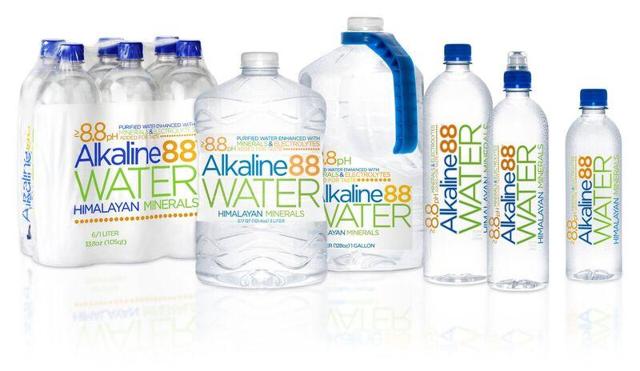 Through its bottled water line, Alkaline Water hopes to break through and take part in the CBD revolution. (Source)
The Alkaline Water Co. will be developing five to seven functional water products. Two to three of these will be made for the vitamin and antioxidant segment, while the remaining three to four will be developed for its upcoming CBD category. With 14 years of experience under its belt, the company hopes to further penetrate the beverage market, letting its success into the new industry that legal cannabis has recently established.
The company also recently submitted an application to place all of its common shares on the NASDAQ capital market, where it's sure to get a wider audience and consumer base and potential institutional investors. This is on top of getting presented with new opportunities as the legal cannabis industry continues to mature. Currently, the company's retail distributions, which is located all over the world, go beyond 47,000.
The Alkaline Water Co. perfectly demonstrates the opportunities available to innovative companies in the cannabis derivative market. They are entering a largely untapped industry where big companies want to break in but they need someone else to do the hard work first. This makes them a promising acquisition target for the likes of Coke and Pepsi and thus a promising prospect for investors.