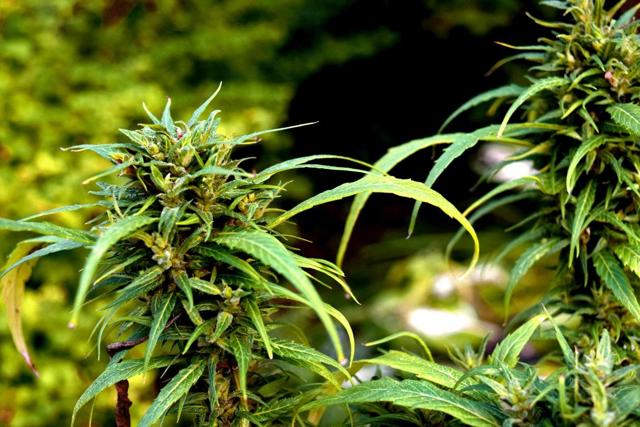 (Source)
While many Americans have yet to learn about CBD, this natural substance has become the basis of what will most likely be a huge market for the most well-known non-psychoactive compound found in cannabis. CBD is widely noted for its health, wellness and beauty effects. The 2018 Farm Bill legalized hemp and hemp-derived CBD though FDA and state-level regulations are still to come. CBD is expected to be used in a wide range of products that will soon be available nationwide. There is much to know about CBD but here is a very basic introduction.
What is CBD?
Both cannabidiol (CBD) and tetrahydrocannabinol (THC) are phytocannabinoids found in cannabis. CBD can be thought of as a key non-psychoactive compound found in cannabis while THC is a psychoactive compound found in cannabis. CBD and THC are both found in marijuana, though discussions of marijuana typically emphasize THC. Industrial hemp, the other major form of cannabis, contains CBD and very low levels of THC. Both CBD and THC have healing properties that are being studied but there is much more work to be done.
With marijuana and products containing over 0.03 percent THC largely illegal at the federal level, the passage of the 2018 Farm Bill brought hemp-derived CBD to the forefront of cannabis discussions. Medical marijuana is legal in more states than is recreational marijuana but it is hemp-derived CBD that is set for rapid growth nationwide. Its use for medicinal purposes, wellness and beauty purposes, and even recreational purposes are widely noted.
CBD's healing properties are its most discussed aspect and also the most controversial. There is enough research now, as well as some amazing treatment stories, that it is clear CBD will help many people. But, despite the slow progress of research, a huge market is now emerging.
The business of CBD
With hemp-derived CBD effectively legal nationwide, celebrities like Martha Stewart, companies like Walmart and a variety of businesses focused on the cannabis industry are announcing new deals and initiatives. How big CBD will actually become is a matter of debate. In late 2018, New Frontier Data predicted that the size of the hemp-derived CBD market in the U.S. would reach $450 million by 2020.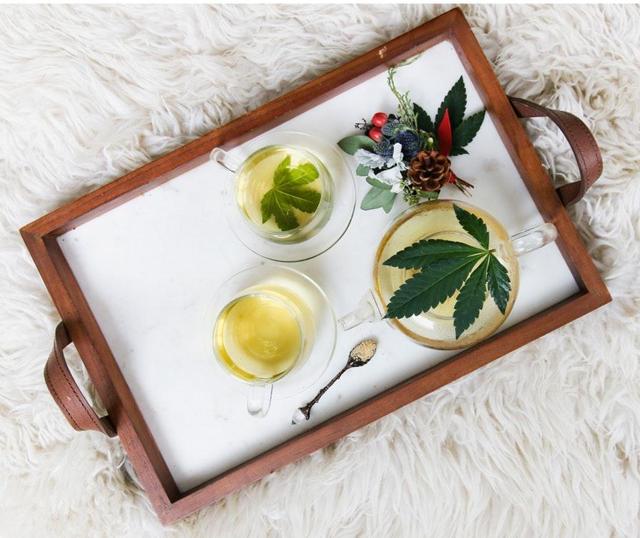 CBD will be a strong health and wellness product (Source)
On the other hand, the Brightfield Group estimated a staggering market size of $22 billion by 2022. However big it gets, the hemp-derived CBD market is going to be really big. To better understand the scope of CBD, one can consider three leading companies with a focus on healthcare products, beauty products and recreational products.
CBD and healthcare
CBD may be most noted for its potential as an epilepsy treatment. The story of Charlotte Figi's response to CBD, which resulted in a dramatic reduction in her multi-hour seizures as a small child, inspired the name of America's leading health-focused CBD company, Charlotte's Web. A wholly-owned subsidiary of Charlotte's Web Holdings Inc (CSE:CWEB, OTCMKTS:CWBHF), the company is focused on a limited range of hemp-derived CBD products. This focus has allowed it to become symbolic of the medicinal promise of CBD.
Beauty and personal care
Green Growth Brands (CSE:GGB, OCT:GGBXF) may well be the leading beauty-oriented CBD company in the U.S. With multiple brands under its wing and more on the way, Green Growth Brands is not limited to beauty products but appears to be increasingly emphasizing such products as it prepares to build a nationwide retail presence. CEO Peter Horvath has a rich background in fashion retail including Victoria's Secret. That background has helped shape the company and is now leading it towards a retail presence highly influenced by fashion.
Recreational CBD
It may be a bit unfair to describe Diamond CBD as a recreational CBD company. As a wholly-owned subsidiary of PotNetwork Holdings, Inc. (OTCMKTS:POTN), Diamond CBD is part of a portfolio of brands and companies that span the cannabis industry. While a company producing CBD-infused beer might be a clearer recreational example, one look at the Diamond CBD website reveals a more colorful and fun perspective on CBD than is found on the sites of the above-mentioned companies. With products such as Tommy Chong-branded Chong's Choice, CBD popcorn and cotton candy as well as Brain Chill CBD Slushy machines, Diamond CBD is a reminder that the relaxing effects of CBD do not require alcohol for positive fun.
CBD is multifaceted
Hopefully ,the above introduction makes it clear that CBD is a unique multifaceted phenomenon. Its many uses make its future market size hard to predict. But it does seem safe to say that hemp-derived CBD is about to become a new driving force in American retail and ecommerce.
Disclosure: I/we have no positions in any stocks mentioned, and no plans to initiate any positions within the next 72 hours.