Quick: Is defense spending up or down?
Now take a look at this chart: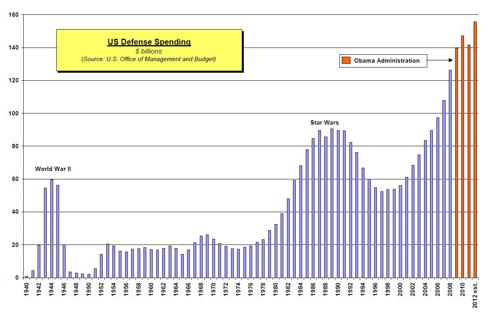 (No political commentary offered or implied.)
The current defense spending spree dwarfs all previous ones. However, each previous bulge has been followed by a downturn.
If history is any indication, the question is not if there will be a downturn. Rather, the questions are: how soon and how deep?
Disclosure: I have no positions in any stocks mentioned, and no plans to initiate any positions within the next 72 hours.