This uninterrupted rally in the large cap indexes took a pause this week. Will this simply be the pause that refreshes; or is this week a precursor to greater volatility ahead?
This post will focus not on the fundamental news of the US economy; which are lately encouraging, but purely on the technicals of US indexes and related markets.
However; I do not see the chance of the first sustained correction in three years during the backdrop of an improving domestic economy as mere coincidence. It is clear market participants for some time in this cycle have been more concerned with central bank liquidity than actual economic strength.
This has been a trend for so long, it is possible even a minor pullback in central bank accommodation that we are seeing -- will lead to a more substantial correction than in past cycles. Although in past cycles markets have not responded with risk-off movement until the Fed has raised the discount rate several times, this is not a normal cycle, few would argue. I continue to recommend caution, both for these reasons and the technicals I will lay out.
First chart is the large cap SPX, which this week held its 50 dma: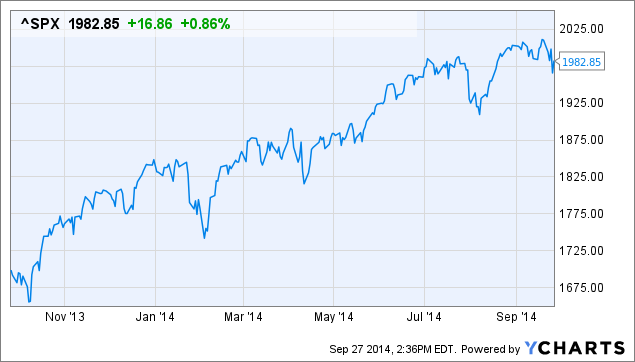 However; please examine the Russel 2000 via its ETF, the IWM. Note both the recent lower high and proximity to key support at the 110 -108 level: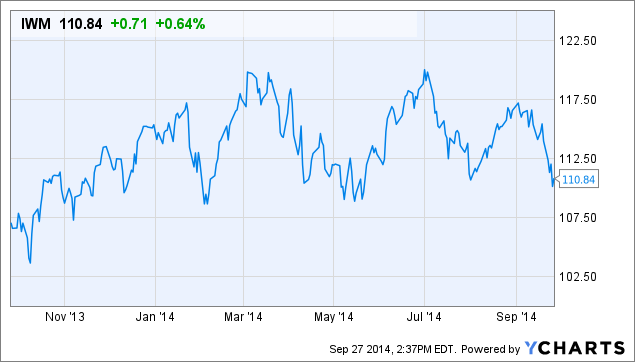 Sustained trade below 108 would confirm a major trend change for this index. I note volumes on selloffs have been heavy and light on rallies.
Next in Junk Bonds (NYSEARCA:HYG) , which have a long correlation with stock market indexes, again nearing key support in the 90-91 area: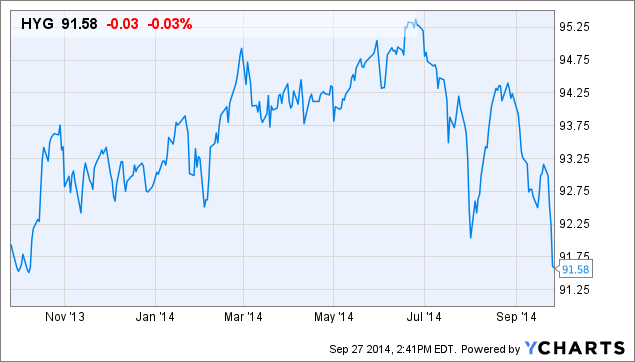 Next, Lets examine a key long time bull market leader, Amazon: As you can see, AMZN is now in a weekly downtrend: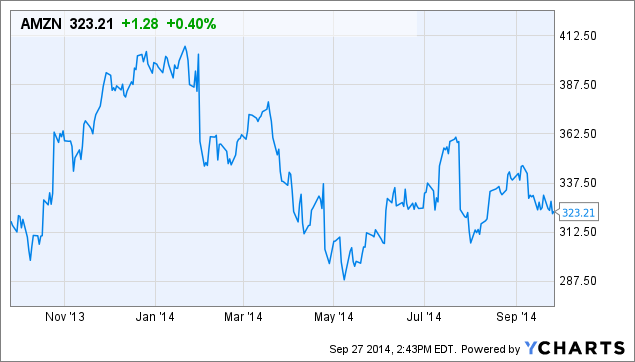 Other Tech stocks like (NASDAQ:AAPL) and (NASDAQ:FB) continue their leadership, but Nasdaq leadership is narrowing.
Second tier Social Media and Momentum names like (NYSE:YELP) and (NYSE:WDAY), among many others, have already broken down: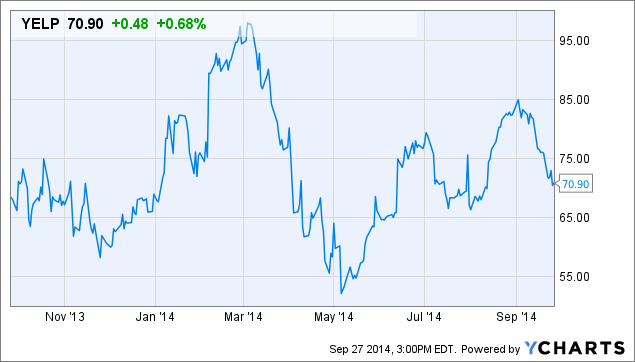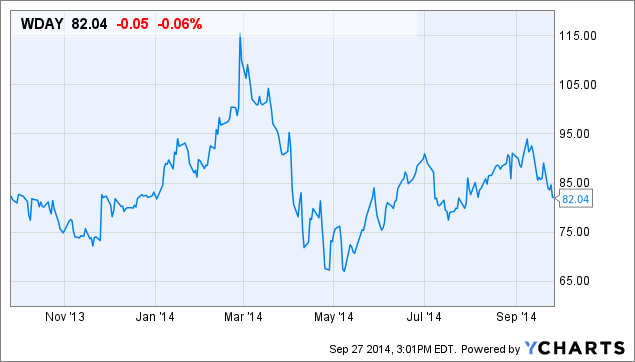 Next, some international markets -- Canada (NYSEARCA:EWC) which this week violated key weekly support: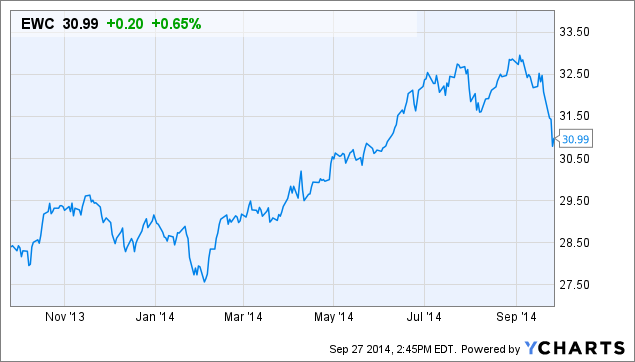 Germany, which continues in an incipient weekly downtrend; despite ECB support: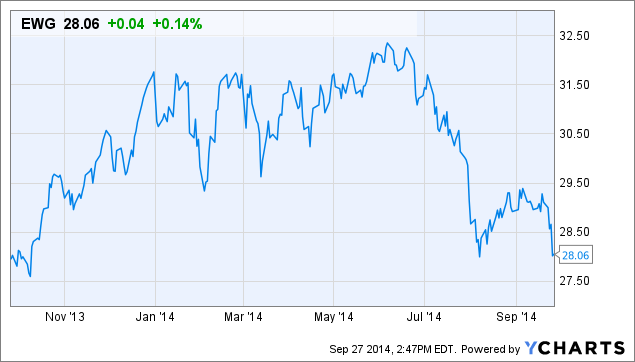 And broader (NYSEARCA:EEM) emerging markets, which were rejected off of weekly resistance, are headed lower. Overall, The US S&P 500 is one of the only world indices with a clear intact weekly uptrend -- such divergences in past history do not last too long.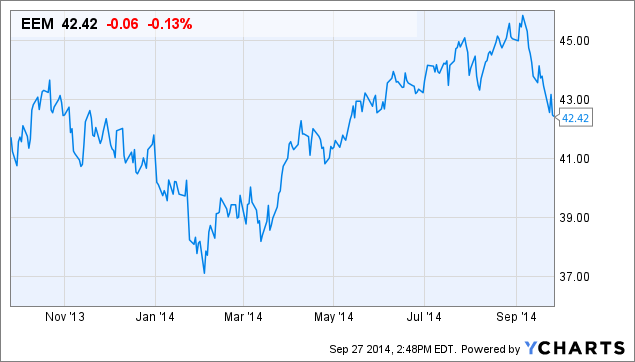 In addition; I continue to be cautious about housing, because the homebuilders index is not responding to positive housing news, and the index could be forming a top that goes back close to 2 years. Key levels here would be the July lows in the low 29's, then the 28 level from 2013. Housing is a critical component of the economy, and it could be that higher mortgage rates lately are having, or will have an impact: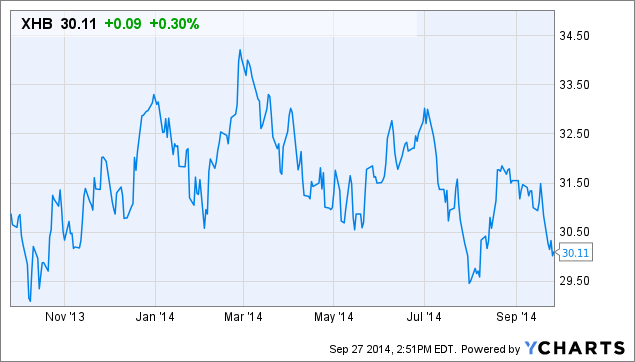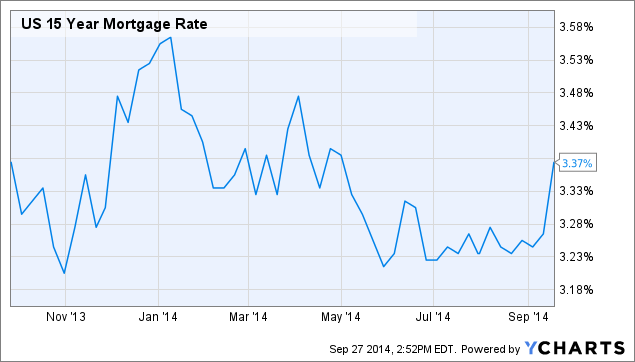 US 15 Year Mortgage Rate data by YCharts
Note also Zillow's weakness, tied to housing: (NASDAQ:Z)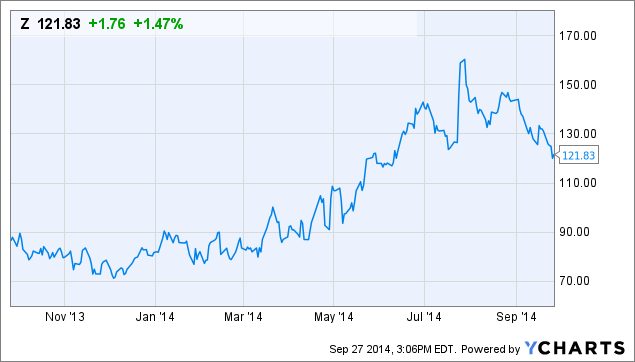 Other sub-indexes are still in clear uptrends, but edging closer to support, and bear monitoring. Also Note the VIX index, which despite new (SPX) highs, maintained a "higher" low: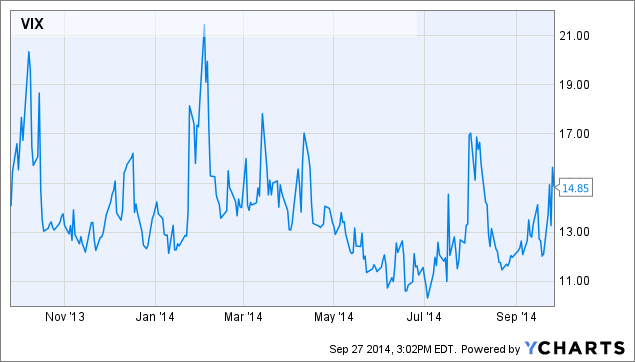 One more Chart -- the widely diversified, developed nation ETF (NYSEARCA:EFA), which sure looks to be forming a very large H&S pattern. One should question, how long the US indexes can rise on their own: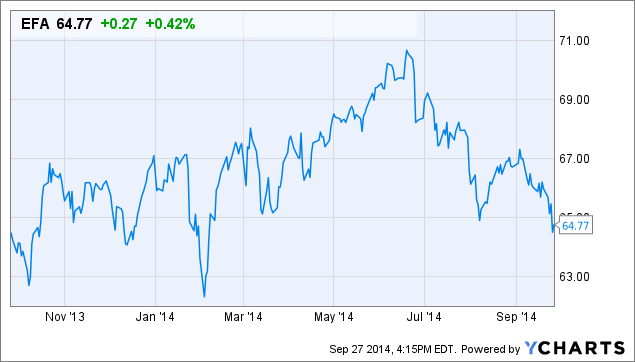 Conclusion -- these are all incipient caution signals for the large cap indices. Small cap indexes are another story, and risk should immediately be reduced in small cap and momentum type stocks. A hard protective stop should be set on small cap exposure on any violation of IWM below 107.5.
Stay closely tuned.
I maintain a net short position in (NYSEARCA:IWM) (YELP) (NASDAQ:AMZN) (Z) (WDAY) and other momentum stocks, against a smaller long position in China "A" share and India small cap share ETF's
Best wishes to all investors.
Disclosure: The author is short AMZN, Z, YELP, WDAY, IWM.