Shares of Marani Brands (OTCPK:MRIB) have risen sharply of late on news they have a 5 year-$40 million dollar contract with an unnamed company in Brazil. Other press releases have also contributed to the rise in volume and share price, such as a 300 million decrease in the authorized shares.
Notably, each press release makes this claim about the company....
Marani Brands, Inc. develops, positions, markets and distributes fine wine and spirit products in the United States.
A request for information about any licensing they hold to distribute alcohol was made, but the company hasn't responded. The press releases also suggest the company is located in Tustin, CA just outside Santa Ana, in Orange County. A search of the California Secretary of State's website shows the Marani Spirits' registration is suspended: kepler.sos.ca.gov/
The California Alcoholic Beverage Control (NYSE:ABC) shows Marani Spirits' licenses to import and distribute wine and spirits are revoked: www.abc.ca.gov/datport/LQSdata.asp
Where does MRIB distribute alcohol in the United States? The product seems to available in a few locations and can be ordered on the internet, but the bottles date back several years and is likely old stock held by retailers before MRIB lost their licenses.
Marani has had several labels approvals between 2002 and 2010 but now suggest new bottles are coming. I assume the new bottles will use the old labels since nothing new shows up on the Cola Registry. In an October 9th press release the company stated......
Marani Brands has redesigned the bottle and packaging for the Company's flagship product Marani Vodka. The new bottles are of the highest quality with a newly refined look that will help define Marani as a World Class Premium Spirit.
Again, does Marani distribute fine wine and spirit products in the US? If so, where? What wine label is the company talking about? And what happened to the 6.5 million preferred shares that were listed in the last financial report with OTC Markets? Have those preferred shares been converted to free trading shares to pay off old debt? Is that why they filed to deregister with the SEC, in an effort to get current "enough" to convert debt by becoming Pink Sheets Current at OTC Markets?
Since MRIB appears to have no distribution license anywhere in the US, is this what the redesigned bottles may look like?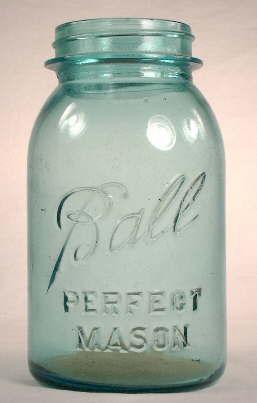 Marani Vodka ~ Imported from Armenia, bottled in the US?
I hope MRIB shareholders will join the effort to get the company to provide the information requested about their licensing. This blog is not intended to provide any answers, just ask the right questions. I am more than happy to follow up with any updates provided by the company. I realize they aren't SEC filers and by law don't have to provide certain information, but they are making claims that are questionable based on information provided by CA ABC and CA SOS as linked above.
As I write this blog, the company has sponsored a race boat's efforts to set a world speed record running from San Francisco to Los Angeles. The boat is about at the one fourth mark and the event will likely be over before this blog appears. Why sponsor a race in California promoting your brand if you can't sell it to retailers in that state? Inquiring minds want to know.
Disclosure: I have no positions in any stocks mentioned, and no plans to initiate any positions within the next 72 hours.