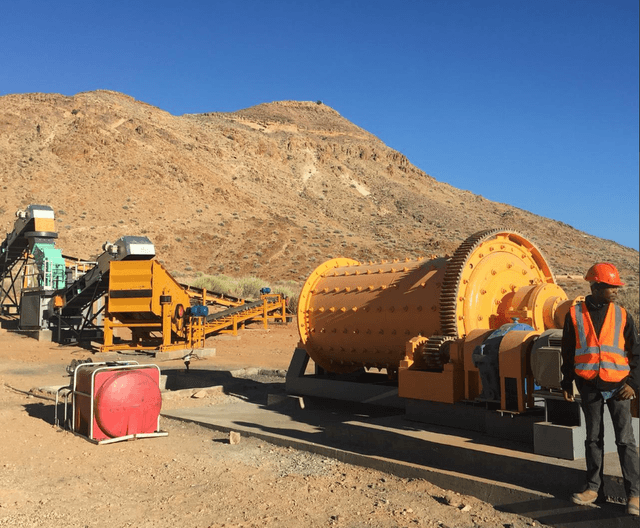 There is a dirty secret lurking at the bottom of the electric vehicle boom. The materials used to make the batteries which power the vehicles often have huge carbon and other environmentally negative footprints.
Lithium Ion batteries, currently the batteries of choice for the EV industry, use a significant amount of graphite to make the anode side of the battery. That graphite can be either natural or synthetic and there are energy considerations for either.
Synthetic graphite is a manufactured product made by the high-temperature treatment of amorphous carbon materials. In the United States, the primary feedstock used for making synthetic graphite is calcined petroleum coke and coal tar pitch. Essentially the feedstock for synthetic graphite is petroleum refining by-products. Along with the CO2 emissions associated with the refining process, synthetic graphite production burns off sulfur, nitrogen and ash impurities from its hydrocarbon feedstocks and is a large source of NOx, SOx and particulate emissions.
Natural graphite avoids the emissions associated with petroleum refining but brings emissions concerns of its own. All natural graphite is not created equal. Some deposits are very high purity, others have to undergo extensive processing to reach battery grade. Along the path to production everything from the energy used to mine a particular deposit to that deposit's suitability for battery use to the energy costs associated with purification have to be taken into consideration. As well, non-energy inputs such as water and chemicals all contribute to a particular graphite's environmental footprint.
Increasingly, when EV manufacturers are looking at their supply chains, they are considering the overall environmental impact of the choices they are making. They know that the consumer who is most likely to buy an electric vehicle is, more often than not, environmentally and socially conscious. Being able to certify that the materials in an EV are environmentally benign is important.
For natural graphite specifically, how it is mined, purified and processed can make a huge difference to its environmental footprint. For example, a near-surface deposit will have a significantly lower mining impact than a deposit hundreds of meters below surface.
However, ease of mining is just the beginning of the story. What impurities does the graphite contain? Some graphite deposits contain troubling amounts of sulphur or heavy metals which create an environmental problem at two levels: first, it takes a good deal of energy (and often water) to remove those impurities, second, they continue to pose an environmental threat when they have been removed.
Plant design and location can make a terrific difference in the energy footprint of a deposit. Does the raw material have to be trucked to a plant or can it be processed close to where it is mined? Is the required water for processing accessible?
Getting the right answers to all these questions creates an environmentally sensitive graphite mine. Of course, those answers also have to make economic sense. It is a delicate balance and one which needs to be considered from the very beginning of a graphite project.
Arno Brand, CEO of Gratomic Graphite (GRAT.V) (OTCQX:CBULF), put it well in a press release dated September 3, 2020, "As the world is becoming more drawn towards Cleaner metals, Gratomic is taking on a leadership position by aiming to produce higher quality Cg with a lower carbon footprint. We have a clear objective as a company, to maximize engineering efforts and to minimize environmental impact. We intend to create a new commodity class that includes, as part of the product specifications, the environmental footprint imposed by producing that tonne of material in an effort to provide buyers with full disclosure on the product's impact."
Gratomic's Aukam Graphite Project in Namibia has a deposit in a naturally weathered state and containing few deleterious elements. The company has run literally 1000s of tests on its material using a pilot plant. Based on what the company learned in its pilot production, the company designed a new and innovative graphite processing procedure that will produce higher quality graphite while minimizing environmental impacts and lowering the carbon footprint created during the processing phase.
This procedure encompasses a unique water recycling and filtration system that is expected to recover up to 95% of the water used during the processing. It is a procedure which is remarkably energy efficient with the production of one tonne of graphite at a percentage of approximately 98% Cg will create a very low carbon footprint of 0.8Kg of carbon emissions or total emissions of 16,000 kg per annum in full commercial production. This level can be easily increased to battery-grade 99.9% Cg through the addition of air classification.
Gratomic achieved these targets by building environmentally sound operations into its plan from the very beginning. Brand realized that in an increasingly competitive world graphite market being able to certify the Aukam project graphite as environmentally sustainable would be a significant competitive advantage.
The Aukum graphite project is heading towards production ramp-up in the next few weeks. The shares are trading between $0.15 and $0.20 at the moment. As production comes closer the market's attention is likely to shift to this green graphite opportunity.