BIIB broke all-time highs in revenue and earnings last Q
This is the time series of revenue to earnings for BBIB. Both broke all-time highs last quarter.
Chart --> http://bit.ly/1HVCXxS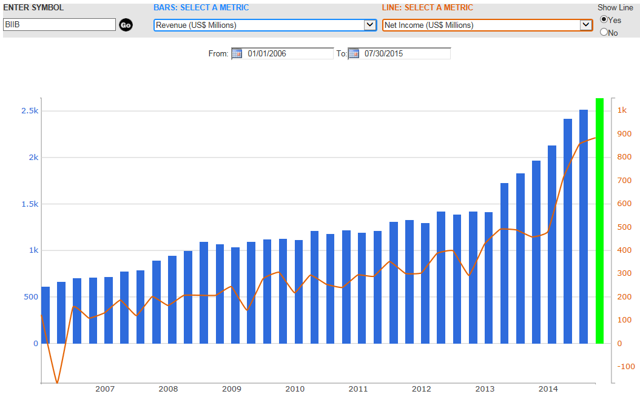 Disclosure: The author has no positions in any stocks mentioned, and no plans to initiate any positions within the next 72 hours.