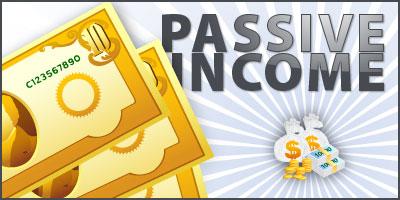 With the enormous amount of foreclosures and reo properties across the United States, foreclosure property investment and specialized "REO companies" have become major components of the real estate investment industry -- offering tremendous opportunities to create high yield "passive income" for savvy investors.


REO PROPERTIES

"REO" is now a common acronym among real estate investors. It stands for "Real Estate Owned" property. A loose definition is: "a home that has been foreclosed upon or acquired by other means and become the property of the bank." REO properties are also referred to interchangeably as: foreclosure properties, bank owned properties, or simply "REOs".


REO COMPANIES

Today, at any point in time, there are several million homes in various stages of foreclosure across America. As a result, REO companies have been and will continue to be cropping up around the country over the next few years. These are businesses solely dedicated to buying, repairing and reselling REO properties.

This article will explain what I consider to be the most lucrative and lowest risk method for investors to take advantage of the tremendous profit potential being offered by foreclosures and REO properties and that is by investing with REO companies as a "silent partner".


SILENT PARTNERS

A silent partner is a business partner who provides capital but does not actively participate in the management or operations of an enterprise or investment.

As it pertains to investing with REO companies, a silent partner is a joint venture member who contributes capital to the enterprise, shares in its profits and losses, but is not involved in its management or operations. Typically, silent partners are individuals or businesses strictly interested in joint ventures to create "passive income".

Passive Income definition: Income derived from real estate and business investments in which the individual is not actively involved, such as a limited partnership. (InvestorWords.com)


HOW TO CREATE PASSIVE INCOME

By investing as a silent partner with REO companies, instead of handling all these things yourself:

* Securing dependable financing and credit
* Searching for viable foreclosure properties to invest in
* Performing or contracting for necessary property repairs and rehab work
* Responsibility for delinquent property tax issues from prior owner
* Trying to find buyers (at a profitable sales price)
* Paying carrying costs on property until it is sold (insurance, taxes, utilities, maintenance, etc.)
* Paying real estate commissions, closing costs, etc. on sale

The REO companies do all of the work and you earn PASSIVE INCOME from their efforts.

Essentially, passive income, is income that doesn't require your direct involvement. This fits perfectly with our description of investing with REO companies as a silent partner. Other forms of passive income that you may be familiar with include: owning rental properties (if you have a property manager), royalties from an invention, multi-level marketing, etc. If you want to earn more and work less - passive income should be a focal point for you.

There are two basic forms of passive income:
1) Residual Income
Residual income is any payment system where you receive regular, ongoing payments as a result of a single sale, activity or investment -- with little or no further effort required once the initial sale, activity or investment has been made.
Insurance agents who earn annual commissions when clients renew their policies.
Internet marketers who sell their products directly from the websites they create.
Recording artists who receive royalties for their music when it's played and sold.
Multi-level marketers who earn $  when their direct customers reorder products every month.
2) Leveraged Income
Leveraged income leverages the efforts of other people and businesses to create income for you. Examples of leveraged income include:
Silent partners with REO companies (see above).
General contractors who employ sub-contractors to do the work.
Franchisers who sell their business models to franchisees.
Multi-level marketers who develop downline organizations.
Internet marketers who sell their products through affiliates online.


WHAT REO COMPANIES DO: Step 1)

First, the reo companies contact the majors banks and lenders for their lists of REO properties -- also known as "tapes". This typically occurs before they are released to the general public.

Step 2)

The premier REO companies have networks of affiliated real estate professionals "on the ground" throughout the U.S. who physically inspect each of these bank REOs for them. These real estate pros create separate files describing the condition of each home including all relevant details and especially repairs that need to be made, complete with photos. They also provide an evaluation for each home based on its current market value in "as is" condition plus estimates of any necessary repair costs and the resale potential of each foreclosure property. This is all provided to the REO companies.

Step 3)

Next, the REO companies collect all of the information from their real estate network and formulate the prices that they will offer to pay for each home that meets their requirements. Then, they will submit offers to the banks for each of their bank REOs that are believed to have solid resale and profit potential. NOTE: offers will typically be no more than 50-60% of the current market value of the home in "as is" condition.

Step 4)

Upon bank approval, the REO properties are purchased from the banks.

Step 5)

Next, the REO companies will send in their network of building contractors to make any necessary repairs to get each home into "move-in" condition.

Step 6)

Finally, the REO companies will list each formerly bank owned property for sale via their affiliated network of real estate agents. By design, the homes are typically priced under comparable home values in their neighborhood in order to sell the homes very quickly. And, believe it not, some of these REO companies are so efficient that can buy, repair and resell these homes in an average of

4-6 months!

Now, let's say you've found an REO company to invest with. You've done your "due diligence" and checked out their track record. Here's how the investment works:

HOW TO INVEST WITH REO COMPANIES



The first thing you will need to invest in REO companies is, of course, money to invest. The good news is that you won't need near as much money as you would if you were going to do all of the work yourself. However, you will need something in the neighborhood of $25,000 - $50,000 to invest and in most cases, you will need to be qualified as an "

Accredited Investor".


Typically, REO companies will set out to raise a certain amount of money from investors to acquire an "investment pool of homes". Let's say the amount is $5,000,000. (This money typically comes from silent partner investors like you and me.)

Once this capital is raised, the REO company will go to a lender and initiate a short-term "bridge loan" for an additional amount of capital. (Let's say $10,000,000.) Now the REO company has a total of $15,000,000 in buying power to purchase REO properties with.

Next, the REO company will request lists of REO properties (known as "tapes") from their bank contacts and have their real estate professionals network conduct due diligence on each of the REO properties as explained in Steps 1-2 above.

Then, they will then buy the "cream of the crop" REO properties from the tapes until they reach their $15,000,000 limit. Now they have created their investment pool of homes, which are the assets of the investment. (Let's say it's 100 homes, averaging $150,000 each.) * For this example, this is 60% of market value - which is conservative.

As a silent partner, you would now be invested in this pool of 100 REO homes. Then, when Steps 1-6 above have been completed and all 100 homes in the pool are ultimately sold (typically within 4-6 months), the investment is completed. For this example, 60% of market value on these homes would translate to an average selling price of $250,000 each for a total of $25,000,000.

From the sales proceeds, the REO company pays all business expenses incurred ($3,300,000 or 13% of sales for our example). Then, they will repay the $10,000,000 bridge loan plus loan fees of $700,000 to their lender. Next, they will repay the silent partner investors their original $5,000,000 investment. The remainder is a net profit of $6,000,000 to be shared with the silent partners.

Here is another way to look at it:

   $  5,000,000 Silent partners' original investment

+ $10,000,000 Bridge loan amount

--------------------   

$15,000,000 Total paid for 100 REO homes @ 60% market value

  $25,000,000 Total sales of 100 REO homes @ market value

  $   3,300,000 Expenses (commissions, repairs, marketing, operations, etc.)

- $10,000,000 Repayment of bridge loan principal

- $      700,000 Loan fees (10% APR, 6 months + 2 points origination)

- $   5,000,000 Repayment of silent partners' original investment

--------------------

 

$  6,000,000 Gross Profit

(to be shared with the silent partners)

Summary

The foreclosure market today is presenting investors with one of the greatest wealth building opportunities of our generation. Investing with REO companies as a silent partner is the most secure and profitable strategy for taking full advantage of this opportunity. And best of all, it's passive income - the REO companies do all of the work for you!

The key to success with this method of foreclosure property investment is finding the right REO companies to invest with.

For investment information please fill out my contact form at

www.JohnHanlin.com REFERENCES: Why You Should Invest in REO Companies Foreclosure Property Investment AUTHOR'S BIO:

John Hanlin is an Independent Investment Consultant specializing in high yield, low risk investments secured by real estate. He is a seasoned investor of over 25 years, manages the investors' website:

www.JohnHanlin.com

. He is also the author of

"The LazyMan's Guide to Understanding Foreclosures & REO Property Investments"

available at

www.LazymanCompany.com Disclosure:

John Hanlin actively invests in REO companies, REO properties and foreclosure properties.