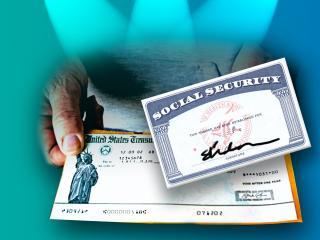 This article will provide some very timely facts about social security benefits and relevant retirement advice for the baby boom generation.

"Baby boomers" make up the largest generational component of our population (approximately 80 million men and women). The United States Census Bureau defines a baby boomer to be someone born between 1946 and 1964.


DO YOU HAVE ENOUGH SAVED FOR RETIREMENT?

In his column "How Not to Ruin Your Life", Ben Stein wrote: "The average savings for Baby Boom households is less than $50,000, not including their homes. Even including their homes, it's not much over $100,000. And roughly half of all boomer households have either little retirement savings or none."

According to the 2009 EBRI Retirement Confidence Survey: "The percentage of workers very confident about having enough money for a comfortable retirement fell to 13 percent this year, down from the previous low of 16 percent in 2008 and 27 percent in 2007. This is the lowest since the question was first asked in the survey in 1993 and represents a 50 percent decline in worker confidence since 2007. Among current retirees, confidence in having a financially secure retirement also dropped this year to a new low, with only 20 percent saying they are very confident; that's down from 29 percent in 2008 and 41 percent in 2007."


CAN YOU RELY ON SOCIAL SECURITY BENEFITS TO TAKE CARE OF YOU?

Many people continue to believe that social security benefits or their company pension fund will take care of their retirement financial needs. However, the fact is that social security is faced with a very real risk of bankruptcy. And, we have seen a number of large corporate retirement funds vanish along with their companies.

Based on these facts, the best retirement advice for all Americans is to start taking personal responsibility for and control of their financial futures and not rely on the government or your company to take care of you.

HOW DID WE GET INTO THIS MESS WITH SOCIAL SECURITY BENEFITS?

When the U.S. Social Security Administration was originated back in 1935, the United States Government expected benefit payouts to be minimal at best. And they had good reason to believe that.

Why?

Because at that time (1935), the average American's life expectancy was just 62 years of age.
At what age do you think an individual became eligible for social security benefits back then? The answer is 62 years of age -- the same age that they were expected to die! So, you can see why the government was confident that their financial liability for the social security benefits program was limited at that time.

Fast Forward to Today

The age for social security benefits eligibility is still 62 years of age. But the average life expectancy in the United States has increased to 78 years of age! 

This is the source of the financial crisis that the Social Security Administration is faced with. We are living longer, and as a result, millions of people are now qualifying for benefits at an alarming rate and cost.
Somehow, the government never really saw this coming before it was too late.  Based on the original design in 1935, social security benefits are funded from the government's annual budget.  And, we all know by now that the total U.S. budget deficit is now in the 10's of TRILLIONS of dollars.
The result of this situation is that the government has been and will continue finding ways to shift the costs of retirement benefits back on me and you.  For example:
Lifting the $110,000 AGI cap for Roth IRA participation in 2010
Solo Roth 401k plans
Increasing FDIC insurance to $250,000 and extend through 2013

RETIREMENT ADVICE FOR BABY BOOMERS

If you are one of the folks who continues to believe that social security benefits or your company's retirement plan is going to take care of you through your golden years -- please review the facts. Do do not rely on the government or your company to do it for you. We all need to take personal responsibility and control of our financial futures.


REFERENCE

www.johnhanlin.com/Investing_Advice.html


AUTHOR'S BIO

John Hanlin is an Independent Investment Consultant specializing in high yield, low risk investments secured by real estate. He is a seasoned investor of over 25 years, manages the investors' website: www.JohnHanlin.com. He is also the author of "The LazyMan's Guide to Understanding Foreclosures & REO Property Investments".
 
Disclosure:
John Hanlin is owner of the investor's website
JohnHanlin.com
Disclosure:
I have no positions in any stocks mentioned, and no plans to initiate any positions within the next 72 hours.