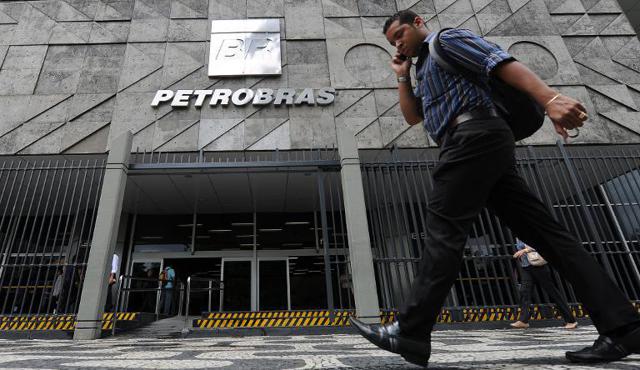 According to Financial times, the document has been discovered by Brazilian court that shows that Swiss account have been used during the corruption scandal in order to pay bribes to the officials.
The Brazilian based company was alleged in 2014 of charging extremely high and increasing the true value of the contracts in collaboration with a lobby of other construction firms. The bribes were then given to the former executives of the company and politicians of presently ruling party.
Pedro Barusco, a former official of Petrobras told in an investigation that almost $100 million have laundered in bribes via numerous accounts of various Swiss bank. As reported by financial times, Mr. Barusco's proclamation was filed in Parana court. He further said that most of the bribes were transferred by using Safra bank, in which he opened many accounts. He revealed taking help from an ex-employee of the bank namely Denise Kos.
In his statement filed in court, Mr. Barusco said before opening an account in Safra bank in 2003, he opened his first account in the year 1977 in Republic Bank of Switzerland then he changed it to BBA Credit anstalt bank. Financial Times reported, the KYC (Know Your Customer) sign needed to open an account was signed by Ms. Kos. His statement was attached with the form and was filed in Parana court. He also accused Mr. Faerman for giving him enticements on behalf of the company.
Rodrigo Janot , an Attorney General in Brazil last week demanded the Supreme Court to start twenty eight different inquiries which includes 54 politicians altogether. The politicians' names will be exposed if his appeal got accepted.
As reported by Financial Times, there are various allegations against the company for its accounts in Switzerland HSBC Bank as an attempt of tax evasion.
Financial Times stated that Aecio Neves an opposition party leader pointed out that Brazil is ranked fourth based on the number of accounts at HSBC Switzerland.
Another one of the ex-official of the Petrobras and also a Brazilian authorities witness accepted to have used the accounts in Switzerland. Mr. Faerman deprived of all claims of receiving bribes. In the meantime, Bank Safra decline to make any statement regarding the issue.
Majority of the analysts have shown their trepidations concerning the banking industry of Switzerland, they have not spent significant amount on enhancing its standings, but it looks like that the corruption scandal has hurt the banking industry even more.