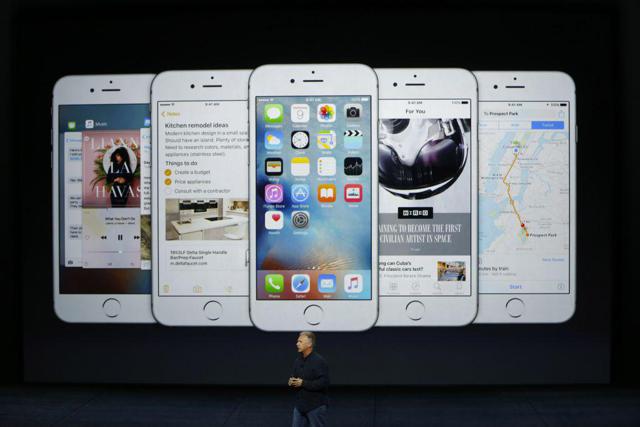 controversy sparked when Microsoft executive was caught using an iPhone
The speculations have finally revealed that Mr. Joe Belfiore, the Microsoft Corporation's Corporate Vice President of the Windows Phone segment was spotted using an Apple Inc.'s iPhone while he was on a vacation in Japan.
The Verge recently reported that Mr. Belfiore's recent educational trip has ignited controversy since he uploaded a photograph which had a "Twitter for iPhone" hashtag.
It now seems that the post by Mr. Belfiore has succeeded in gaining immense traction since individuals are well aware of the policy by MSFT deduced by Steve Ballmer which restricted the company' employees from making use of any other tech products other than the company's itself. With a picture circulating over the Internet, of an executive that heads Windows Phone it now seems that the employees are swaying away from the core agenda of the company. And just to be fair, the picture had its on charm due to his classic hairdo.
Considering that Mr. Belfiore belongs to the department that makes these smartphones, the executive using an iPhone might cause Microsoft users to become skeptical. If the executive is comfortable with another product why will users be comfortable with the brand then? This can cause negative publicity for the Windows 10 giant and result in free of cost promotion for Apple.
After all the speculations circulated in the industry, now Mr. Joe Belfiore has decided to speak on the matter. He recently talked about the usage of Apple products. He claimed that he uses the iPhone personally for experimenting and testing purposes whenever he gets free time so that he can understand the gadget better. He explains that by using those devices that rea doing well does not mean that the Microsoft products are not competitive or worthy.
The Verge has a comment section where Mr. Belfiore has registered his comment to calm the curiosity among users from his personal account.
He commented: "I have a HUGE AND UNUSUAL opportunity to get to know these products deeply. To understand the benefits and drawbacks of a full ecosystem like Windows, Android, iOS - you have to LIVE IN IT. You have to feel its strengths and weaknesses, be let down, be delighted. And you can't do that just 'playing around' with a device for a couple of days."
His comment has also highlighted that the company I keen about understanding the mechanism of Apple iOS and Google Android so that it can improve its own product range. Although he has cleared that the usage was merely for research but the users aren't satisfied with the explanation he has provided.
For analysts the strategy might just be a hit or a miss but it will take some time to deduce. He is devoted to play around with a bunch of technologies like the Nexus devices, Google Maps, Macboob, Periscope and Spotify. The Twitter update by Belfiore indicates that the company might come up with innovative devices in the times to come. Moreover, this will help them strengthen their PR as well.